Do You Know Him Fully?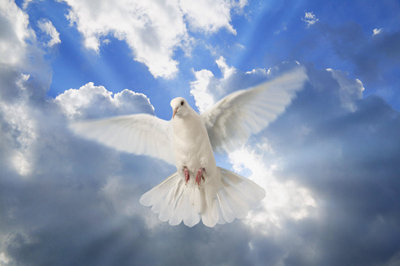 As many churches do at the first of the year, ours had a three-week fast. Fasting is a time to shut out the world and draw near to God and hear what He wants for us personally. At times it is just for us, and other times He gives us a word that He would have us share with the body of Christ. For the past two years during my fast, I believe the Holy Spirit has shared His heart with me and would have me share it with you.
Last year He spoke to me regarding the fact that He was grieved because of our lack of personal relationship with Him. This year He shared the fact that at Calvary, when Jesus gave up His spirit and died, the temple veil was torn from top to bottom giving man direct access to God. No longer was it necessary to go through a priest to make sacrifices in behalf of man. Man was now able to enter into the Holy of Holies and meet with God face to face in order to speak on His own behalf. This was the purpose for Jesus coming to earth, to reconcile man back to God. Yet we seem to take advantage of only two-thirds of this miraculous privilege.
Consider the fact that God is three persons in one, God the Father, Son and Holy Spirit; the Trinity. This is a mystery to man and has always fascinated me. It was difficult for me to understand this concept of the Three in One, until a pastor explained it to me in this way: "I am a son to my father, a father to my son and a grandfather to my grandson. I am one person, yet I function separately in three distinct ways."
In light of this analogy, the Holy Spirit would be the grandfather portion of the Trinity. How do we relate to our grandfather? Isn't he someone we go to for advice, someone we love and enjoy talking with? Isn't he someone we honor and respect? This should be our response to the Holy Spirit.
Do we think the Holy Spirit is unapproachable or hard to catch and only the Father or the Son are able to harness Him and relay our messages to Him? The Word teaches us that our bodies are temples of the Holy Spirit. He lives within us, yet we treat Him as the unseen guest. We lock Him in a room and rarely visit with Him. The word given me last year during my fast was exactly that. He said he hungers for our fellowship. It grieves Him that we speak with the Father and the Son, but rarely to Him. He wants us to get to know Him personally, to discover His attributes, to shower our love upon Him also. We deny Him our personal touch. He hungers to be known and recognized as a vital part of the Trinity who loves us and wants to continue to bless us, not because He was asked by the Father or Son, but because we ourselves asked Him.
God is encouraging us to love Him as a whole, Father, Son and Holy Spirit. To know Him is to love Him. We must come to know intimately each person of the Trinity before we can fully love God as a whole.
Copyright © 2008-2015 Sylvia Hensel
Read more about the writer: Sylvia Hensel
---
Post Your Comment...
---