< Back to Strength for Your Spirit
Can Anybody Hear Me?: Discerning the Voice of God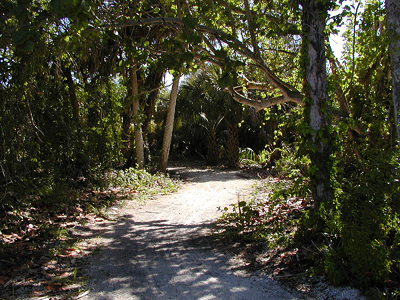 "But he who enters by the door is a shepherd of the sheep…and the sheep hear his voice and he calls his own by name, and leads them out…he goes before them and the sheep follow him because they know his voice. And a stranger they simply will not follow but will flee from him, because they do not know the voice of strangers" (John 10:2-5 NASB).
Have you ever found yourself saying, "Something told me that would happen," or "Something told me not to do that," or "Something told me to wait," etc.? I'm sure many of us could say that we have made those statements out of hind sight. I'm also sure that many of us have found that ignoring those promptings have led to many regrets. It is after facing the results of these omissions that we realize that many times it was the voice of God trying to lead us or warn us. How many troubles, detours, delays and derailments could have been avoided if we only knew how to discern the voice of God?
If this is you, don't feel bad. You are in good company. Samuel, as recorded in 1 Samuel 3, grew up in the house of God under the mentorship of a priest. When God spoke to him, he didn't recognize or discern that it was Him either.
God Speaks to Us
We first must establish that God does speak to everyday, regular people like you and me. All through the Old Testament, we read about God speaking to the prophets, priests, kings and other special people. This can lead many to believe that God only speaks to ministers and people who have a special calling. Though this may have been true in the Old Testament times, Christ's death and resurrection has opened the door for all who put their faith in Him to hear His voice.
In John 10:3-5, 27-28, Jesus said, "My sheep hear My voice." His blood purchased for us the right to have an intimate relationship with God. So, we are no longer strangers but heirs, priests and God's own possession (1Peter 2:8,9). John 1:12 states, that "To as many as received him (Jesus) He gave the right to be called children of God, even to them who believe on His name." In Matthew 6:26; 7:11, Jesus refers to God as our "heavenly Father." What good father does not communicate with his children? So if we know that God speaks to us, then we just need to understand how to discern His voice from our thoughts and from the suggestions of the evil one.
The Foundation
Just as a baby gets to know his parents' voice by hearing it repeatedly, so it is with discerning God's voice. We are trained to know His voice by reading and meditating on the Scriptures which we call "the Word of God." This is foundational to discerning the voice of God. Like a baby, it is how we hear His voice repeatedly. As we read the Scriptures and obey what we read, we gain further insight and understanding (John 14:21). So, the primary way that we hear God is through His Word, the Bible. In 1 Peter 2:2, we are commanded to desire the "pure milk of the word" like newborn babes.
Reading, studying and meditating on the Word of God creates a sieve in our minds through which all other input must pass. It will sift out what is of God and what is not of Him. The Word of God, the Bible, gives the Holy Spirit a voice in our souls. It is the job of the Holy Spirit to teach us "all things" and to guide us in "all truth" (John 14:26;16:13 NASB). 1 John 2:27 also indicates that the Holy Spirit teaches us. What teacher teaches without a text book? The Scriptures make up the text book (The Bible) through which the Holy Spirit teaches. There have been many times when I sought direction or comfort for a concern that the Holy Spirit brought a Scripture to mind to provide the answer. Studying the Word of God is essential to spiritual growth and to discerning the voice of God. This should be one's primary focus and pursuit. It renews the mind and transforms the soul (Romans 12:2).
The Next Level
The next level is discerning the Father's voice when He speaks of things apart from Scripture such as "Who should I marry?" or "What job should I take?" or "Which house or car should I buy?" Discerning His leading regarding specific needs or circumstances grows out of our relationship with God. The more we spend time with Him in the Word and in prayer with obedience and submission, the more we will begin to recognize His leading. The Nature of His Voice
Elijah knew something of the nature of God's voice when he discerned that the Lord wasn't in the wind, the earthquake, or the fire but in the sound of a "gentle blowing" (2Kings 19:11-13 NASB). Pastor Bill Hybels likens God's voice to a whisper in his book "The Power of a Whisper." I agree with that, in fact, I have found that many times His voice is the first fleeting thought. The thought that is easiest to dismiss. For many years, I sought to know the voice of God. I prayed for it. I read books on it and even attended a seminar.
The liberating moment came when I began to heed what a Mother in the Lord told me early in my pursuit. She said that His voice was my first thought because my mind had been renewed by the Word of God. Later the Lord showed me that whatever thought my mind argued against was the thought that came from Him. Those were the thoughts that usually required me to come out of my comfort zone.
I also found that God speaks to us in line with our personality and it evolves over time as we walk with Him and mature in Him. When I was young in Christ, I noticed that God would repeat His directives if I did not respond as I should. As I grew older in Him, this occurred less and less. Once He spoke a thing, if I did not respond, I faced the consequences. When I would go to Him about it, He would remind me of His earlier directive but in a reprimanding way for "to whom much is given, much is required" (Luke 12:48).
The more we mature in our relationship with Him, the more He will fine-tune our ability to discern His leading and His voice. In the last several years, I have noticed that He will direct me with mental pictures for He knows I am a visual learner. There are times when it is a gentle prompting or an uneasy feeling. I am sure some of you can add ways that God speaks to you and directs you, also.
He is a personal God with whom we are in a personal, intimate relationship. Our ability to discern His voice grows out of this relationship, therefore, I can only offer you certain guidelines. The rest will come as you grow in your knowledge of the Scriptures and in your relationship with Him. One thing is sure, He will never tell you anything that goes against His nature or against the Word of God. Finally, when you believe you have heard from God but you are unsure, seek confirmation from Scripture and/or the counsel of a mature believer.
Hindrances to Hearing God
It is important to note that there are hindrances to hearing God. They are disobedience to known truth, unconfessed sin, idolatry (putting other things/people ahead of God in our life), busyness, unforgiveness and distractions. Keep short accounts with God. When you sin, confess it- agree with God concerning the sin and receive His cleansing (1 John 1:9). Ask the Holy Spirit to fill you afresh in that particular area. Let Him have free reign once again in your life. Make time to be still before Him and seize quiet moments as opportunities to be with Him thus shutting out distractions. Forgive and cast off offenses. Allow God's love and mercy to flow through you. Allow Him to be your first love.
God is speaking and desires to be heard. We simply must position ourselves to hear. Renew our mind with the Scriptures, obey and submit ourselves to the Lord, quiet our spirit to hear, overcome the hindrances to hearing God and enjoy the journey (John 10:10b). Let's pray.
Prayer
"Dear God, thank You for the privilege of being Your child and being in relationship with You. I agree with You that I hear Your voice for You are my shepherd and my Father. Holy Spirit help me to discern the voice of the Father above all other voices that I may follow Him closely. In Jesus' name, Amen."
Copyright © 2008-2015 Shermaine Jones
Read more about the writer: Shermaine Jones
---
Post Your Comment...
---