Celebrating Life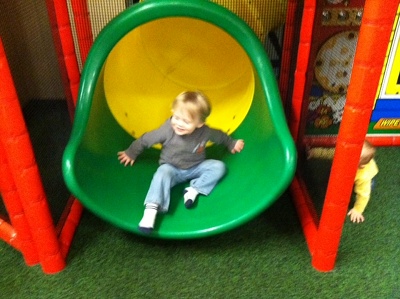 Everyday is an opportunity to celebrate life—especially as a Mimi (Grandma) of five! There are countless firsts to commemorate—first smile, first coo, first time rolling over, first time sitting up, first crawl, first cereal, first bottle, first steps, first word, first birthday, first haircut, first day of preschool, first visit to the beach and so it goes until the "seconds" begin!
Preparations to Celebrate
My life is presently full of such joy-filled celebrations and the most recent was our dear Hudson's second birthday. He and his family are living with my husband and me for a short season, so we were blessed to have front row seats! At two, children are just learning what birthdays and celebrations are, so we enjoyed preparing him for his big day the week prior. He had become proficient at singing Happy Birthday to You at Christmastime (to baby Jesus), so practicing it now was a delight for him.
Hudson's Mom and Dad had also been preparing him for a transition. Each day when nap and bedtime were announced, Hudson would smile and jump because he loved his "hot bottle." Warm milk in a small bottle had become his daily, anticipated pleasure. "When you turn two, there will be no more hot bottle, Hudson. On your birthday, you will get to drink your milk out of a big boy cup!" He was well prepared and because his comprehension was limited, he would happily tell you "no more bottle on Hudson's birthday!"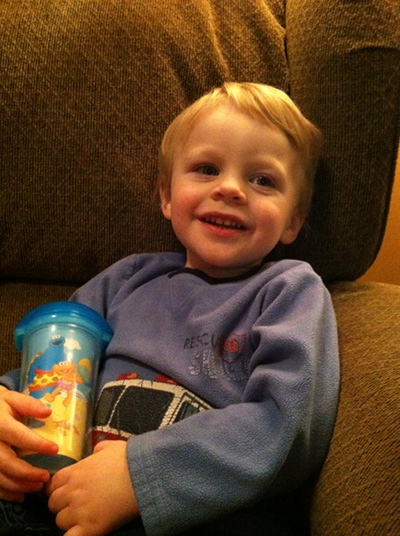 The Big Day
The day finally arrived! Hudson was honored for the day—favorite breakfast of waffles and blueberries and his cousin Quincy (nine months) came to hang out with Hudson and his little brother Jude (five months). We went to Chic-fil-A for dinner and Hudson had a terrific time playing in the Play Place and eating his chicken nuggets. A large Elmo balloon hovered over our heads and Hudson loved his presence at the table. When we sang happy birthday to him, he sang right along with us! He opened a few gifts, one being his new big boy cup.
We all held our breath and said a prayer for Hudson as he walked up the steps to his bedroom that night. His cherished hot bottle was replaced with a cup and it was time for the reality to settle in. Of course, he asked for "Hudson's hot bottle" and shed some tears, but Mommy and Daddy remained firm with their decision. Once he realized that his tears were futile, he succumbed to his slumber, without drinking his milk!
It's been two weeks and Hudson has transitioned beautifully to going to sleep without his hot bottle.
Reflections:
It reminds me of the many times that I have been prepared by my loving heavenly Father for transitions in my life. He graciously removes the very things that have soothed me, knowing that my spiritual growth would be hindered if they remained. The sooner I surrender my will, the easier the transition will be.
Prayer:
Lord, we thank You for life and for the celebrations and lessons that come along the way. Help us to remain like children, dependent on You for all that we need.
Copyright © 2008-2015 Dawn Sheridan Kollar
Read more about the writer: Dawn Sheridan Kollar
---
Post Your Comment...
---