Cheerios Discipleship
I recently bought a box of "Cheerios" as part of our weekly grocery run and was struck by the caption on the back which read: READ TOGETHER, AND THEY'LL READ FOREVER. It's a program to help kids reach their full potential by nourishing their minds and bodies. "Cheerios" has given over 70 million booklets inside Cheerio boxes with that goal in mind. Many of these booklets have made their way onto our bookshelves at home as well as great booklets we've received through "Chick-fil-A" kids meals.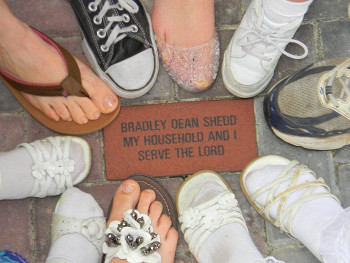 Reading does nourish the mind, but may I encourage you that reading GOD'S WORD every day to your children will not only nourish their minds . . . it will fill their spirits with what will last forever. Reading God's Word each day to your children will also give them the wisdom and power to walk through this world that has become increasingly more volatile and hostile to Christianity and all that we stand for.
Morning devotions, naptime, story-time, after-dinner devotions, or bed time are built-in times to simply read portions of the Bible or great Bible stories. My husband recorded the book of James and 1 Peter on a CD so the children would hear the Word of God as they fell asleep. You can purchase Bible-memory CD's to play during nap-time, play-time or car time. Our family has been especially blessed by Steve Green's "Hide 'em in Your Heart" series.
My husband reminded all of us just this morning during family devotions that only two things will last for all of eternity: the Word of God, and the souls of men, women, and children. Let's invest wisely and make it a priority in our day to . . . READ THE BIBLE TOGETHER, BECAUSE THEY'LL READ THE BIBLE FOREVER!
Copyright © 2008-2015 Alyson Shedd
Read more about the writer: Alyson Shedd
---
Post Your Comment...
---