Letting Go and Learning to Trust
Growing up in a healthy Christian home, I have often heard that God answers prayers, that He can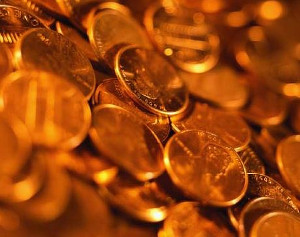 move mountains and that He is our Provider. I have practiced tithing since my teen years, believing that when you bring the first ten percent of your income to the Lord, He promises to meet your needs. So does that mean life has always been easy for me? Yes and no.
My greatest financial challenge came a few years ago when the economy began to wane. The church that my husband and I serve as pastors had a rather sudden decline in income. I struggled each week as the offering total was way below our budget. We froze all spending except for the operational needs. Even with that, we eventually were down to no savings.
Out of necessity, all the church staff took a few weeks off without pay. It was quite humbling to say the least. We prayed and asked the Lord to lead us. We put our home up for sale thinking that we could live for less and take as little pay as possible. The housing market had dropped tremendously in our area, but we prayed and told the Lord that if He would provide a buyer, we would be willing to sell. In six months' time, not a single inquirer came to look at it!
There seemed to be nothing more within our power to do. In my weakest moments, I questioned whether we were at fault. What did we do to cause this to happen? Should we leave so the church can pay its bills? I remember the day when my husband asked, "I have heard miracle stories many times—where is our miracle?"
It is in those honest moments that Jesus is present, urging us to "be still and know that He is God." It's difficult to admit you are helpless and to "let go." It's difficult to not be anxious when you are unsure of your future "success."
After many days and nights of fearfulness, I asked the Lord to help me to "bring my thoughts captive to be obedient to Him" (2 Corinthians 10:5). His desire was for me to continue to do my job—to minister and trust without fear of financial ruin. The Holy Spirit helped me whenever the fear would come, and ultimately He was bringing me to a deeper level of trust, which could only come through hardship (James 1:2).
One Sunday after church, a couple came to my husband and said they needed to talk to him privately. They shared that a close relative had passed away and to their surprise, a large sum of money had been bequeathed to them. They proceeded to tell him that they had every intention of tithing on the full amount and that they wanted to prepare him in advance that the large tithe was not a mistake! It was amazing! The miracle had happened! In God's timing, not ours.
Whatever your struggle is today, join me in believing that God is fully aware of your circumstances. He is doing something far deeper that is truly for your good. Be still and know that He is God today. Let go of it and let God do His work in you. The greatest miracle is when God changes us—and yes, miracles do still happen
Copyright © 2008-2015 Dawn Sheridan Kollar
Read more about the writer: Dawn Sheridan Kollar
---
Post Your Comment...
---