High Time for Hilton Head, South Carolina
Here, There and Everywhere . . .
By now you know Dave and I enjoy traveling very much. We use various recourses to keep it affordable. We can exchange our time-share to visit almost anywhere. We also use our frequent flyer miles.
On our recent trip to Hilton Head, SC., we used our time-share exchange, went by car with our traveling buddies, Dick and Ann.
Our accommodations were exceptional, a three bedroom villa with full kitchen and right on the lagoon! Perfect!! We had breakfast in the villa, lunch out and after spending the day sightseeing we relaxed and had dinner in the villa.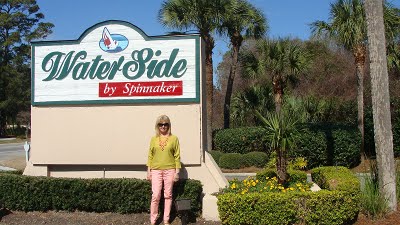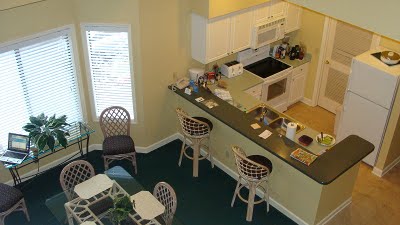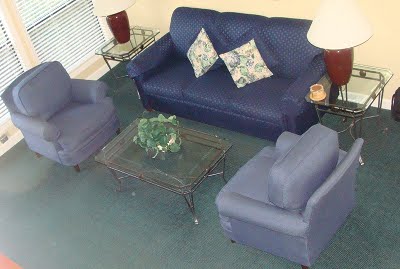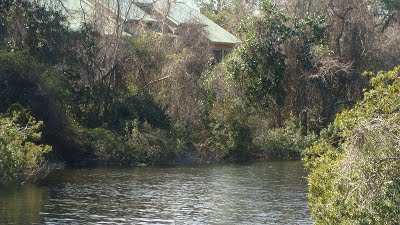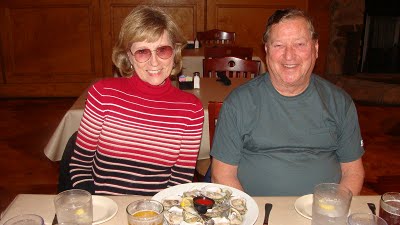 Ann and Dick enjoying oysters!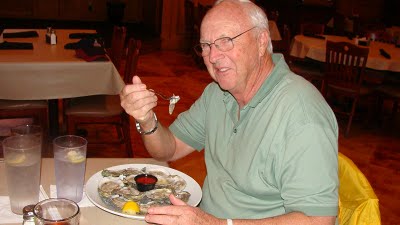 Dave and his oysters!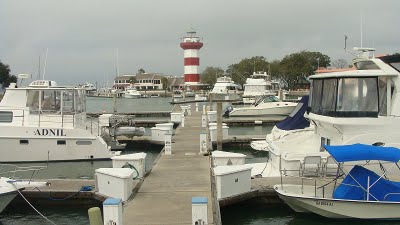 Harbor Town Hilton Head, SC. A lighthouse was privately built by Charles Fraser in 1969, it was known as Fraser's Folly because he was trying to lure boaters into his marina. However, it became extremely popular and in now the most recognized symbol of Hilton Head Island and the Sea Pines resort and is quite visible as golfers approach the 18th hole at the Harbor Town Golf Links.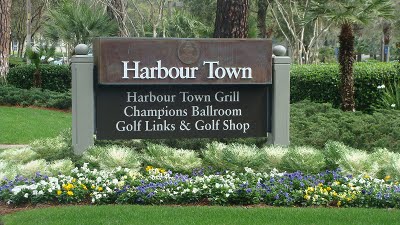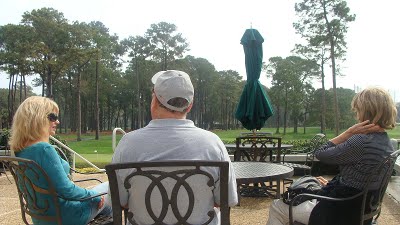 We enjoyed the view of the Harbour Town Golf Links at the Sea Pines Resort. The Harbour Town Golf Links, where the Heritage Classic is played, is listed as one of the best golf courses and was designed by famed golf course architects Pete Dye, with assistance from Jack Nicklaus.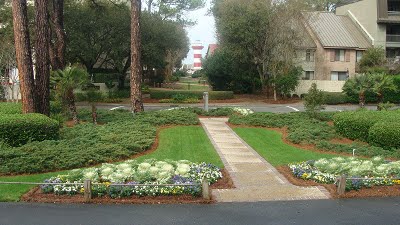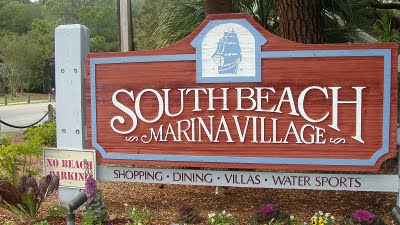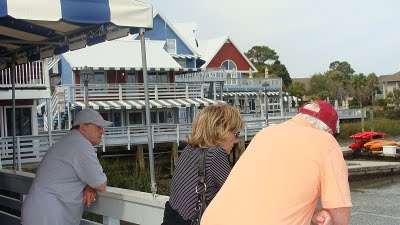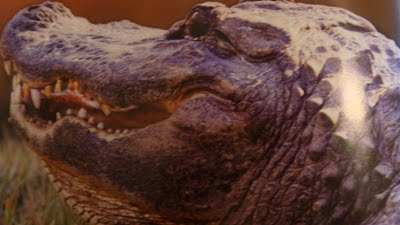 Spinnaker Resort offered a "class" on alligators, common to the Hilton Head area. The lecturer was very qualified and extremely informative.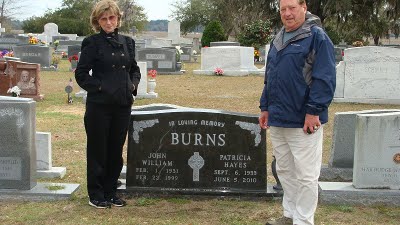 Dick's sister and Brother-in-Law are buried in Bonaventure's cemetery, located in Savannah Georgia. The cemetery is located on a scenic bluff peppered with live oak trees and became famous when it was featured in the novel "Midnight in the Garden of Good and Evil."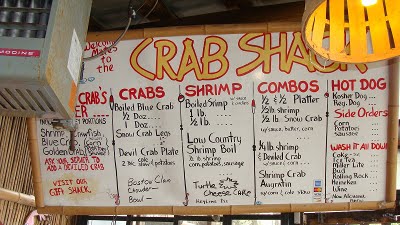 Great place to eat if you like a rustic atmosphere, we do.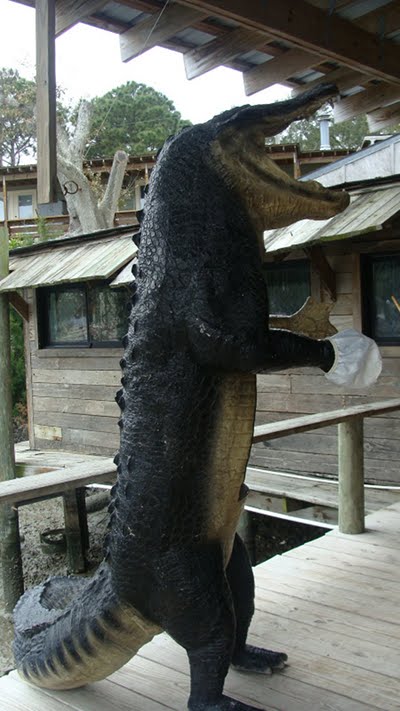 What's with these "gators"?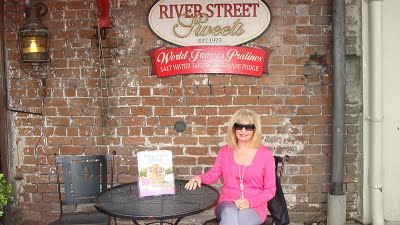 Savannah, Georgia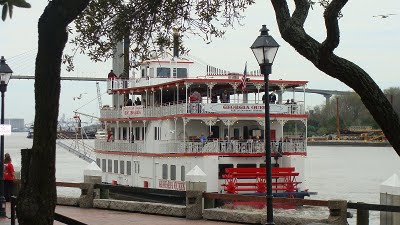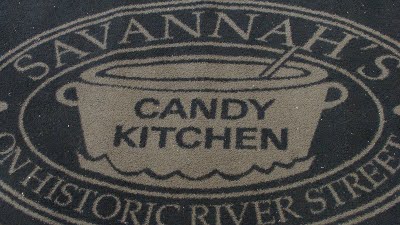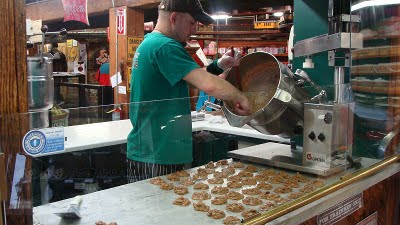 Pralines, YUM!!!
Copyright © 2008-2015 DeeDee MacDonald
Read more about the writer: DeeDee MacDonald
---
Post Your Comment...
---