Running To Win
"Do you not know that those who run In a race all run, but only one receives a prize? Run in such a way that you may win… I buffet my body and make it my slave lest possibly, after I have preached to others, I myself should be disqualified." 1 Corinthians 9:24,27 NASB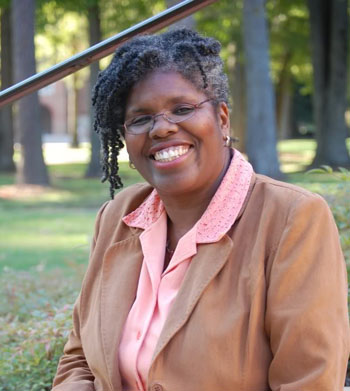 We are in a society that wants everything to occur in an instant. We can get information in an instant any time of day from anywhere in the world. We have instant oatmeal, instant coffee, microwave dinners, fast food restaurants and drive through pharmacies. We don't want to wait for anything. Lately in any given day, I can hear honks from at least four different drivers who feel other drivers are taking too long to respond to a green light. This spirit of impatience carries over into our spiritual life. We want instant answer to prayers, instant victories and instant spiritual growth. We even want to be elevated to positions of leadership in an instant. Because of this, we may find ourselves easily discouraged and wearied in our minds.
There are various metaphors in Scripture that illustrate the Christian life. I have embraced and have been blessed by many of them. The one that stands out to me the most right now is the one that likens the Christian life to a race. It is compared to a marathon rather than a sprint. It is compared to the marathons that took place in the Greek games in which the winner received a wreath made into a crown.
A marathon is a long distance run that takes time to complete, whereas a sprint is short and quick.
There are two aspects of the race metaphor that I would like to emphasize. They are discipline and endurance.
Discipline
No one can successfully run a race without physical and mental preparation. It requires a strength and stamina that must be developed. This is not acquired without the exercise of much discipline.
I remember a time when I stepped into a relay race as a substitute without any training, preparation or practice. I was in fifth grade. The teachers and the other students thought that because I was taller than most that I was also fast. I was not. I needed an opportunity to apply discipline in building strength, speed and technique. It turned out badly and the team lost the opportunity to participate in the Penn Relays. I was not able to compete against those runners who had trained for the event.
Life can be compared to a race except we are not competing with each other. We are competing with ourselves. When we stand before God, the questions will be, "Have we maximized our potential and have we fulfilled what we were put on the earth to do." (2 Corinthians 10:12-18) The affirmative answers to these questions can only occur as a result of personal discipline.
Both "discipline" and "disciple" share the same root word. It is safe to assume then that an effective "disciple" is a "disciplined" one. Paul states in 1 Corinthians 9:27 NASB, "I buffet my body and make it my slave lest having preached to others, I myself maybe disqualified." He brings his flesh under subjection to his spirit man. He states in 1 Corinthians 6:12, that he will not "be mastered by anything".
As disciples, we must exercise mastery over our flesh. God has given us what we need to be successful for the fruit of the Spirit is "self-control." Galatians 5:17 tells us that the flesh and the spirit are at odds with each other. So, we should expect the flesh to disagree with what God leads us to do. We are called to deny ourselves and take up our cross daily and follow Christ. (Luke 9:23) We discipline our flesh and build our spirit man through the Word, worship, prayer (Jude 20) and obedience. That which you feed is that which will grow (Galatians 6:8)). The exercise of discipline, enables us to have the next important quality, "endurance."
Endurance
We are admonished to run this race with "patience" ( Hebrews 12:1 KJV). In the NASB, it is translated "endurance." It is a long distance run on a road that is riddled with obstacles. It requires perseverance and focus to press past the obstacles. The key to endurance is the establishment of a pace and setting our sights on the finish line. Hebrews 12:2 says that Jesus set His sight on "the joy that was set before Him" as He endured the cross.
"For the joy that was set before Him, He endured the cross despising the shame, and has sat down at the right hand of God" (Hebrews 12:2 NASB).
The Apostle Paul set his sight on the finish line as well. He looked forward to the reward that was laid up for him in heaven – the crown of righteousness.
"I have fought the good fight. I have kept the faith; in the future there is laid up for me the crown of righteousness, which the Lord, the righteous judge, will award me on that day; and not only to me but also to all who have loved His appearing." (2 Timothy 4:7,8 NASB)
In this passage, Paul sums up his most common metaphors for the Christian walk –a war and a race. He has come through his journey successfully having kept the faith and so can we.
As previously mentioned not only do we need to set our sights on the glory of the finish line but a pace must be established in order to go the distance. The beauty of the Christian journey is that this pace is established by keeping our attention on Christ. Hebrews 12:1b, 2a tells us that our ability to run this race with endurance is fulfilled as we set our attention on Jesus who is "the author and the perfecter (finisher – KJV) of our faith." As we keep our attention on Him, He sets our pace through the leading of the Holy Spirit. We see this in the ministry of Phillip in Acts 8:26-40 as He was led to preach to the Ethiopian Eunuch and then translated to Azotus to continue preaching. It is also seen when Peter was led to bring the Gospel to Cornelius (Acts 10). If we let Jesus set our pace, we will never be bored, nothing in our lives will ever be wasted and we will fulfill our purpose and destiny.
Finally, in order to maintain our pace and run with endurance, Hebrew 12:1 tells us that we must "lay aside every encumbrance and the sin that would easily entangle us." Just as there are obstacles on our journey, there are also obstacles within us. Our ability to effectively overcome the obstacles outside of us is determined by our ability to deal with the hindrances within us. Hebrews tells us to lay those things aside – encumbrances and the sin. Notice that the author of Hebrews by the Holy Spirit says "encumbrances" AND the "sin, " indicating that these are two separate things. There are encumbrances in our life that are not related to sin but are encumbrances non -the -less. They may be bad habits, or misplaced loyalties or focus. The fact that the word "sin" is preceded by the definite article "the " indicates that it is not referring to actions but to the underlying motivation that results in sinful acts. It is the Greek word "hamartia" which is the same word used in Romans 6 referring to the sin nature itself. In that passage, we are given the direction on how to "lay aside the sin." Romans 6:6 says,
"Knowing this that our old self was crucified with Him (Christ) that our body of sin might be done away with that we should no longer be slaves to sin.
Then in Romans 6:11-13, "Even so consider yourselves to be dead to sin but alive to God in Christ Jesus. Therefore do not let sin reign in your mortal body that you should obey it's lusts, and do not go on presenting the members of your body to sin as instruments of unrighteousness; but present yourselves to God as those alive from the dead, and your members as instruments of righteousness to God."
So, we need to present ourselves to God and not to our sin nature. That word "present" is the same word used in Romans 12:1 where we are admonished to present our bodies as a living sacrifice.
Therefore, we must choose to live out of the new nature that we have in Christ (2 Corinthians 5:17?) rather than out of the old nature. In addition, we must lay aside hindering habits in order to keep pace with Christ and complete our race.
Matthew 10:22 gives a promise to those who endure to the end. I want to be that person how about you? So, let us apply our heart to discipline by feeding our spirit as we cultivate our relationship with God and take authority over our flesh (1 Corinthians 10:23). At the same time, let us focus our attention on Jesus allowing Him to set our pace with a determination to complete the journey for His honor and His glory (Hebrews 12:3; 2 Corinthians 5:9). Let's pray.
Prayer
Father, I adore You and thank You for creating me for a purpose. I thank You that You have given me everything that I need to fulfill it (2Peter 1:3; Galatians 5:16). I confess that I have allowed myself to become complacent and undisciplined. I yield myself to You afresh for Your purposes and for Your glory. Strengthen me to run this race with endurance that I may complete it victoriously.
In Jesus' name,
Amen.
Copyright © 2008-2015 Shermaine Jones
Read more about the writer: Shermaine Jones
---
Post Your Comment...
---