< Back to Strength for Your Spirit
God's Passion for Compassion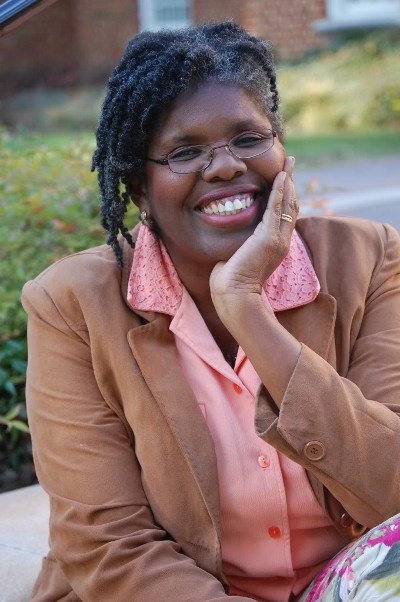 "Why have we fasted and Thou dost not see" Why have we humbled ourselves and Thou dost not notice?....Is this not the fast which I choose, to loosen the bonds of wickedness, to undo the bands of the yoke, and to let the oppressed go free, and break every yoke? Is it not to divide your bread with the hungry, and bring homeless poor into the house; when you see the naked to cover him; and not to hide yourself from your own flesh?" Isaiah 58:3a,6-7(NASB)
In a previous article entitled, "The Garments of the Kingdom," I expressed the Biblical mandate for believers to embrace certain qualities of the heart – praise, compassion, and humility. While recently reading Isaiah 58, I was impressed once again of the importance God places on compassion. Though the word itself is not used, the concept is conveyed.
God places a high premium on compassion. In the passage above, God told Israel that their fasting and prayers had no influence with Him because they did not have any evidence of compassion for the poor, oppressed and needy. This demonstrates that God evaluates us by the condition of our heart.
The Heart Matters
There are at least two reasons why the matters of the heart are important. First, our works will be judged based upon our heart motivation. 2 Corinthians 5:10 states that we must all stand before the judgment seat of Christ and give an account for the deeds done in our body. Though this is not a judgment to determine our eternal destiny, it is a judgment that will determine our eternal rewards. 1 Corinthians 3:11-15 speaks of the quality of our labors being judged by fire.
It is the motivation of the heart - the why behind the do that will determine the works that will endure. In 1 Samuel 16:7, God says to Samuel that "man looks on the outward appearance but God sees the heart." When the crowds were following Jesus and giving Him accolades, He was not impressed with it because "He knew the heart of man" (John 2:23-25).
Another reason why the matters of the heart are so important is because God calls us to be holy as He is holy (1 Peter 1:15,16). Holiness is not a matter of behavior but rather it is a quality of the heart. It is first an inward grace that flows into outward behavior, attitudes and speech.
Compassion along with love, forgiveness, gratitude, mercy, humility and contentment are qualities of the heart that grow out of an intimate relationship with God not religion. These qualities cannot be legislated. They can only be cultivated. The quality that God was looking for in Isaiah 58 in order for their prayers to be received was compassion. He is still looking for that same quality in believer's hearts today.
Compassion Defined
Compassion is defined in Webster's Dictionary as "sympathetic consciousness of others' distress together with a desire to alleviate it." The primary word used in the New Testament is the Greek word "splanchnizomai" which means "to be moved as to one's inwards, moved with compassion, to yearn with compassion (Vine's Expository Dictionary of NT and OT Words).
The Example of Jesus
Compassion is seen in Jesus' ministry over and over again. Mathew 14:14(KJV) states, "He was moved with compassion… and He healed their sick." In Matthew 15:32, we see that being moved by compassion He fed the 4,000 plus people. They didn't even ask. He was stirred in response to what He perceived. In Matthew 20:34 (NASB), Jesus was "moved with compassion" to heal two blind men who interrupted His journey with their cries. In Mark 1:41 (NASB), having been "moved with compassion," he touched and healed a leprous man.
Out of compassion for a widow, Jesus raised to life her dead adult son without her asking (Luke 7:12-15). He simply responded to the complexity of her grief, for not only did she loose her only son, but being a widow, she also no longer had any other means of provision.
As we can see, the execution of Christ's miracles flowed out of a heart of compassion because compassion is a dominant aspect of God's nature. In Exodus 34:6, out of Moses' request to see God's face, God passed in front of him declaring His own nature. The first thing He says after declaring His own name is that He is "compassionate and gracious." So Jesus being God in the flesh was motivated by that which is the dominant quality of the nature of God – compassion.
We all know that God is love (1 John 4:16). So, we must also realize that compassion is a by-product or expression of that love. When God is stirred, miracles happen.
The Example of the Apostles
The quality of compassion and its results are also seen in the ministry of the Apostles. Peter and John in Acts 3:1-8 heal a lame man who approaches them for money. Though the word "compassion" is not used, the evidence of it is seen. It is also revealed in how they organized themselves to care for the poor (Acts 6). One of those who were assigned to this ministry (Stephen) was described as being full of grace and power, performing wonders (Acts 6:8). I would love to have that reputation. How about you?
Compassion is the aspect of God's love that moves us to action. Paul said that it was the love of Christ that moved him to preach the gospel of reconciliation to the Corinthians (2 Corinthians 5:14, 15). His continued sacrifice in ministering to them was out of compassion. So he ministered in power and in Divine wisdom and authority. It may even be safe to say that there is no powerful action without compassion and there is no true compassion without action.
The Call to the Believer
Compassion is not just for Jesus and the Apostles. It is for the believer in Christ as well and it is not just a good idea or a helpful option. It is something we are commanded to embrace. It is necessary equipment for Kingdom citizens.
Colossians 3:12-15 (NASB), lists several qualities that those who are believers must "put on," and the first one mentioned is compassion. The fact that the words "put on" are used indicates that it is something that we must embrace. It is not natural. We must reach for it or in other words, avail ourselves of it.
God has made it available to us through the new nature (2 Corinthians 5:17, Ephesians 1:13) and the indwelling of the Holy Spirit (Romans 8:9, Galatians 2:20) that He has given us at salvation. 2 Peter 1:3 says that we have been given everything we need for life and godliness.
It may be easier for some temperaments than others. My temperament, though an easy-going one, is also very objective, diplomatic and logical. I am not easily moved emotionally. Though this has its advantages, it doesn't lend itself to compassion.
Once I realized that God calls us to have compassion, I began to ask God to give me a heart of compassion and I began to embrace the opportunities for the Holy Spirit to do so in me. God has been faithful to do it.
It is what motivates me to pray for people or to offer help and assistance. The prayers that flow out of compassion are effective. When I know I have God's heart on something, I know I have the answer to my prayer (1 John 5:14, 15). 1 Peter 3:8 (KJV) also admonishes us to have compassion for one another. We are not commissioned to judge one another but to have compassion.
Conclusion
As we have seen in the life of Jesus and the lives of the Apostles, compassionate people are powerful people. They are powerful because they are full of God's nature and where His nature is His presence is and where His presence is there is His power. In addition, works done out of compassion are the works that count for eternity. Deposits made in the life of another person will lead to eternal rewards.
Do you want to see God's power manifested in your prayer life, ministry or encounters with others? Do you want your works to stand in eternity? I encourage you to try "putting on" a heart of compassion.
Ask God to give you His heart for those around you beginning with those in your own home. Position yourself for it by listening to others with your heart rather than your head. Imagine yourself in their position and do what God leads you to do.
Let's pray.
Prayer
"Lord Jesus, thank You for having compassion for us as You intercede daily for us before the Father after having given Your life for us. We repent of our selfish, self-centered, judgmental ways. Cleanse our hearts and fill us afresh with Your Holy Spirit. We yield our hearts to You that by Your Spirit, we may receive a heart of compassion so that your power may be manifested through us and our works may have eternal value so we may hear You say, 'Well done.' In Jesus' name, Amen."
Copyright © 2008-2015 Shermaine Jones
Read more about the writer: Shermaine Jones
---
Post Your Comment...
---