Tips for Moving With Small Children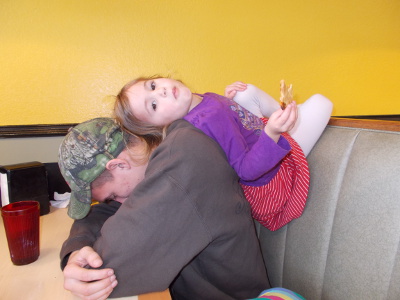 My parents prepared me for many things in life and taught me some invaluable life lessons. . . like. . .When you go to eat a jelly donut, take a bite where the hole is so you don't make a mess all over your clothes. When you notice on your first paycheck that money was given to some guy named FICA, don't panic, it's just the beginning of others trying to dip into your wallet. When you throw in a red shirt with your other clothes, don't be in shock and awe when they all turn out pink. When you feel you just can't go on . . . slow down in life.
That's all great, and believe you me, there are many more lessons where those came from, but NEVER in all my years of growing up did my parents EVER prepare me or even mention for that matter the INSANITY of trying to move your household with three young children. And they SHOULD have. We moved when we were kids. They had the knowledge. So, why would such wise creatures fail to tell me DON'T DO IT when my husband and I were looking at houses? I'll tell you why. It's like childbirth. The pain is so deeply embedded, to talk about it would mean you'd have to experience it all over again, and frankly, who wants that?
So . . . I'm here to be your friend. To come right out and tell it like it is. IF you are content with where you live and the Lord has not called you to pick up your family and vamoose, then DON'T! However, if you must, then please . . . let me fill you in on some tips that will make the process run more smoothly. Now, notice I said MORE smoothly and not smooth. It's like taking an ATV over the Rockies. It's better than the Mystery Machine from Scooby Doo but the ride is still going to be rough.
First and foremost, pray like you've never prayed before, and I'm not being funny. You pray and ask God to help you remember things (like turning on/off utilities) plus not leaving anything behind (like the teenager who texts with great speed and vigor but moves boxes like he just got off a 9 month tour through the desert without water - oh, that's right . . . we're only going to reference moving with small children . . . never mind).
Second - make two lists - the first list being what HAS to be done -- Keep this list VERY basic because with small children running under feet while you're in this transition things like "making sure the kids get fed, bathed and clothed" truly are about all of what you will accomplish. And in all honesty, the "bathed" part should reside on your "wish" list.) The second list being what SHOULD get done (these are still VERY important but if they don't happen, your family will still be able to move forward).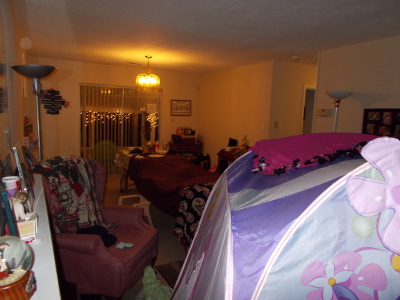 Third - pack right away - leaving out only a few toys and clothes for the children. If you don't pack early enough, you'll never make it out the door on time. Also, put the boxes in a room where the four year old can't whizz through like Dorothy's twister to begin unpacking on her own looking for her stuffed animal that she hasn't played with in a year but has suddenly decidedholds utmost importance to her heart. AAAGGGHHH . . . and remember go back to the first and foremost . . . prayer.
Fourth - Call for the utilities to be up and running at your new place even if you're only moving and not yet staying there. It makes for happier children when they're not sweating or freezing and since they will be with you for the majority of this adventure, keeping them happy will keep you happy. Also have plenty of snacks.
Fifth - Just get all your stuff out one front door and through the other door. Set up the kids' bedrooms first with basics only THEN go through their things (purging as much as you can without their knowledge). Small children truly believe it is ALL important, and maybe it is for them, but a truth of life is that we cannot keep it all. Remember, on the Old Testament journeys, God called the people to carry with them pebbles from place to place as reminders, NOT THE ENTIRE ALTAR.
Sixth - Set up the kitchen after the kids' bedrooms. Everyone needs a place to convene, talk, cook, etc. (Oh yes, use paper products for at least the first two weeks of your move). This is also the time to begin cooking again because everyone is probably getting sick of pizza and burgers. However, don't get offended if when you present the delicious meatloaf, mashed potatoes and green beans that you slaved over, the next to the youngest says, "Can't we just go through the drive-thru and get chicken nuggets?" Remember . . . the move isn't worth it if you lose one of the family members on the trip. Don't choke the child - just tell them, life is getting back to normal again.
Seventh - best tip of all. Find a sitter at any and all opportunities and give you and your husband a break from all the chaos. Even just for an hour to leave the scene, grab coffee (yes together) and catch up. This quick breath for air before going back into the ocean of stuff and kids is enough to keep your wits intact and your claws out of each others' backs.
Well, I hope you have found these seven tips truly helpful IF you do decide to take the plunge into. . . Moving Insanity with Children. Also remember that moving isn't like a good mattress sale that lasts for "THREE DAYS ONLY." Oh no . . . there will be some lingering to it, BUT . . . just look at it like Christmas. When you open another box there's another surprise. "Oh, so that's where my socks have been! And everyone was wondering why I was wearing sandals in December."
Copyright © 2008-2015 Cindy Aitken
Read more about the writer: Cindy Aitken
---
Post Your Comment...
---