< Back to Strength for Your Spirit
Turn Defeat Into Victory
"But realize this, that in the last days difficult times will come….And indeed, all who desire to live godly in Christ Jesus will be persecuted… you however, continue in the things you have learned and become convinced of.." 2 Timothy 3:1,12,14 NASB
"Finally, be strong in the Lord and in the strength of His might. Put on the full armor of God, that you may be able to stand firm against the schemes of the devil….Therefore, take up the full armor of God, that you may be able to resist in the evil day, and having done everything, to stand firm." Ephesians 6:10,11,13 NASB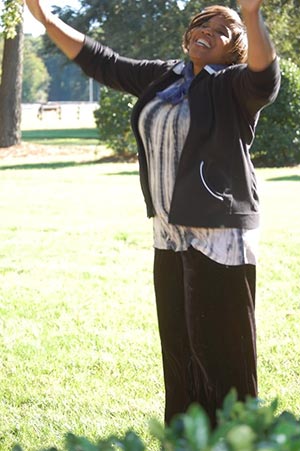 As much as we love reading books and hearing sermons about how to prosper, how to live our best life and how to access the blessings of God, we must also recognize that we must know how to prepare ourselves to stand against the one who has set himself against us.
He is the one who "goes about as a roaring lion seeking whom he may devour" (1 Peter 5:8b NASB). Jesus said "the thief comes to steal, kill and destroy but I have come that you may have life and have it more abundantly. " (John 10:10 NASB)
We are at war. We face wars within ourselves and outside ourselves. The above verses in 1 Timothy 3 alerts us to the times in which we are living and the subsequent trials (the wars outside of ourselves).
1 John 2:16 alerts us to the war within ourselves. In that verse, the Apostle John outlines three areas of our lives that the opposition will seek to attach their hooks. They are the 1) lust of the flesh, 2) lust of the eyes, and 3) boastful pride of life. These are the same areas Satan targeted to deceive Eve (Genesis 3:5,6). It is also the same strategy he used on Jesus in the wilderness but failed (Luke 4:3-13).
What made the difference in the two outcomes? I submit to you that it was their responses. Eve tried to utilize the word of the Lord but her exaggeration of it revealed that she lacked clarity. So when challenged, she resorted to her own reasoning. Jesus on the other hand knew the word of God fully and with clarity and had every sensitive area of His being covered with it. He was prepared and fit for the battle.
Ephesians 6:12 reveals against whom we are struggling. It is not people but rather demonic forces. After that revelation, we are then admonished in Ephesians 6:10 as printed above to take up the full armor of God so that we may be able to resist and stand firm.
In this article, we will explore the necessity of utilizing the armor; the essence of the armor, and how to access its power for victory.
The Necessity of the Armor
In the time in which the admonition of Ephesians 6 was written, the readers knew and understood that the soldiers of their day wore armor and carried weapons. They wore a helmet, a breastplate, a girdle, foot coverings, and carried a sword and a shield. These things were necessary so that their vulnerable areas could be protected from the attacks of the enemies.
In Ephesians 6, we know that Paul is not talking about physical armor because he had already stated that our foes are not physical. He is utilizing a metaphor to describe how thoroughly we must protect the sensitive/vulnerable areas of our lives and arm ourselves to act offensively.
Though the enemy of our souls was defeated at the cross and by the resurrection, he still seeks to oppose us so that the Gospel of Christ may be hindered. Therefore, we must arm ourselves for battle. At the moment of salvation, we are seated in Christ in authority over Satan and his cohorts (Ephesians 1:20-23; 2:4-6). We are also new creations in Christ. The old nature is passed away and a new nature has been given to us (2 Corinthians 5:17).
Despite these advantages, the battle rages. The enemy counts on two main things in this battle: our ignorance of our position in Christ and our lack of preparation and vigilance.
The Armor
So let's take a closer look at this armor. It is described as the "girdle of truth" protecting the loins; the "breastplate of righteousness"; the preparation of the Gospel of peace covering the feet; the "shield of faith," "helmet of salvation," and the "sword of the Spirit" which is the Word of God.
I am sure we have heard many sermons and studies on each piece of this armor, so I won't go over those details except to say that each piece covers sensitive/vulnerable areas of our lives. Just as physical armor covers vital organs and vulnerable areas of the body, so the armor of God covers the vulnerable areas of our lives.
As we take a closer look at how Jesus overcame Satan's temptations, we can see the essence of this armor (Luke 4). At the end of a full fast, the devil challenged Jesus to use His power to fulfill His desire for food – lust of the flesh. It was a vulnerable moment and a time of weakness. It was what His body craved and desired but Jesus had that area covered with the Word of God (the girdle of truth). So, He did not succumb to the temptation but instead used that Word as a weapon against His adversary.
So the devil tried another tactic – the lust of the eyes. He showed Jesus all the kingdoms of the earth and promised to give them to Him in exchange for worship. Jesus had this area covered with the Word of God also (the breastplate of righteousness). Jesus understood and fully embraced that God alone was to be worshiped. Out of that knowledge and assurance, He responded with that Word as a weapon.
Lastly, the devil challenged Jesus to prove His identity – the boastful pride of life. Satan even quoted Scripture in an attempt to justify this challenge. Jesus again being fully convinced by the Word of God of His identity (i.e. the Word, the son of God, God in the flesh) was not moved by this challenge. Again, He used the Word that covered the area of His identity as a weapon against His adversary and won.
Those of us who have studied this passage know that Jesus used the Word of God as a sword against the devil. What I am proposing in this article is that the Word of God is not just utilized as a sword but it is the essence of the total armor.
Jesus didn't win that battle because He simply used the Word as a weapon. He won that battle because He was totally immersed in the Word. He had an experience with the Word that went beyond knowledge or rote memory. He also had understanding and fully embraced it for every aspect of His life. So using it as a weapon was a natural flow.
The same can be said of us if we cover every aspect of our lives with the Word of God. This would include our thought life, our convictions, emotional life, desires, identity, pursuits, attitudes, concerns, relationships, etc. These areas and more are covered under the protection of the armor metaphor.
The Word is not just evident in the sword and the foot covering but in the other pieces as well. For example, the "shield of faith "begs the question – "faith in what?" The answer of course is faith in the Word of God. The breastplate of righteousness has its basis in 2 Corinthians 5:21 which states, "He made Him (Jesus) who knew no sin to be sin on our behalf, that we might become the righteousness of God in Him (NASB)." Assurance (helmet) of salvation is found in the Word of God.
How to Utilize the Armor
It is therefore evident that the key to being fit for the battle is immersing ourselves in the Word of God. God in essence said this to Joshua as He was commissioning him to lead His people into the promise land. In the midst of telling Joshua to "be strong and courageous," God tells him to immerse himself in the Word of God and obey it.
"This book of the law shall not depart from your mouth but you shall meditate on it day and night so that you may be careful to do according to all that is written in it, for then you will make your way prosperous and then you will have success." Joshua 1:8 NASB
We must meditate on the Word and do what it says. We meditate on it by turning it over and over in our minds as we think about how it applies to our lives and by speaking it to ourselves. We meditate all the time but unfortunately the center of it is our fears, concerns, offenses, feelings, etc. leaving us vulnerable to attack.
Instead, let us find out what the Word of God says about our areas of weakness and concerns and think, recite and lay hold of that Word. Write the verse on an index card and carry it with you so you can memorize it and think on it when you have mind wandering moments (i.e. while waiting in lines).
This will enable that Word to take root in your soul. As a result, your thinking and consequently your life will be transformed and you will be armed for battle (Romans 12:2).
This takes effort and determination but it yields great results. You'll find very quickly that areas that used to be places of defeat will become places of victory.
Where do you find yourself being defeated by the adversary? Get the Word on it! Fortify that area with the Word of God and use it against the enemy. You will find Romans 8:37 to be true in your life that you "overwhelmingly conquer through Him who loved us." Let's pray.
Prayer
"Lord Jesus, I celebrate You as being the Word of God revealed in the flesh. I acknowledge that the written Word of God is living and active and sharper than any two-edged sword (Hebrews 4:12a). I acknowledge that it is inspired by God (2 Timothy 3:16). Open the eyes of my understanding of it and lead me to those passages and verses that will protect and transform the vulnerable areas in my life and deliver me from besetting sins. I yield myself to this task and I ask You to help me to be consistent while making it a joy and a delight. In Your name, Jesus, I pray. Amen."
Copyright © 2008-2015 Shermaine Jones
Read more about the writer: Shermaine Jones
---
Post Your Comment...
---