< Back to Kitchen Keeper Recipes
Lentil Barley Stew with Sausage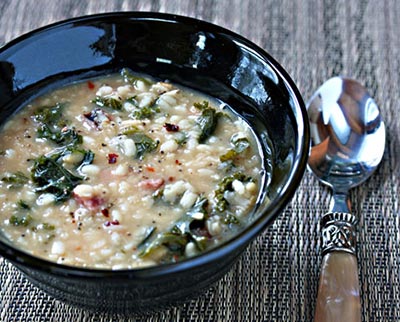 If you are in the need of something new and different, you will want to try this recipe. It only takes under and hour, but will definitely be worth it!
Ingredients:
3 Tbps. butter
½ cup celery, chopped
1/3 cup onion, chopped
1 (46oz.) can tomato juice
8 cups water
1 cup barley
2 cups lentils
4-6 carrots, chopped
Sausage, chopped and cooked
Directions:
Sauté butter, celery, onions and carrots.
Add tomato juice, barley, lentils and water.
Bring to a boil, and then simmer 45 minutes.
Add to crockpot on low.
Serve with sausage and cheese.
Copyright © 2008-2015 Alyson Shedd
Read more about the writer: Alyson Shedd
---
Post Your Comment...
---