It's Just That Simple
"For this is what the Lord was commanded us:
'I have made you a light for the Gentiles, that you may bring salvation to ends of the earth.'" Acts 13:47
I spent this past weekend in Michigan, celebrating the life of my Grandma, my father's mother. She passed away last week at the age of 89…today would be her 90th birthday.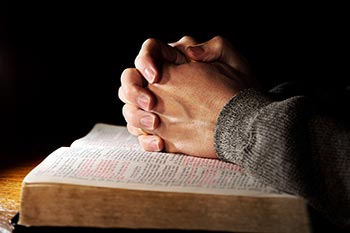 I write in remembrance and gratitude of her life. She was a servant of the Lord. She softly evangelized the Gospel message….she did so in the style of St. Francis, "Preaching the Gospel without saying a word." She lived a life of faith. She lived each day as unto the Lord.
My grandmother's faith walk was of great humility and obedience to the Lord. She shared her faith with me in subtle, yet profound and mighty ways. Her prayers were prayers of intention…the intention that I too, would follow the Lord, Jesus Christ, with great fervor and willingness. I am eternally grateful for her faith…for her faith in the saving grace of Jesus Christ.
Ironically, I attended the services with my grandfather, my mother's dad. He, being a very pragmatic and logical man, has, in recent years, started questioning and seeking the validity and truth of Jesus. This past weekend was a gift from the Lord.
It began on Friday evening at the visitation. A dear friend, one whom my grandfather has known for over forty years, asked my grandpa if he knew that Jesus was the way to heaven. He alluded to her that it sounded way too easy. She assured him that by simply calling on the name of Jesus in the belief that He was sent by the Heavenly Father, to take our sins on the cross, we too would have eternal life.
I began to pray in my heart. I began praying in the Spirit of the Lord. I began petitioning Him for the exact words; the perfect moment; an open heart in my grandfather to receive the Gospel. I prayed without ceasing.
Saturday morning, we arrived at the church earlier than the rest of my family. We met Becky, the church receptionist. In a matter of seconds, Becky was sharing the beauty and joy in following Christ. She spoke of the simplicity of following Jesus. She spoke of how so many make it so difficult and think there is a big mystery to the keys of heaven. She was an answer to my prayer. She was sharing the message of Christ in bold fashion. The Lord was using her words to minister to my grandfather's wondering heart.
The pastor delivered a beautiful message of my grandmother's love of Jesus. How her life was a gift of the Lord's mercy and grace. He offered how simple it is to follow the Savior. He offered that by merely calling on the name of Jesus and recognizing our sinful nature, we too will be with the Lord eternally.
It hit me in the procession to the cemetery as we left to lay my grandmother to rest, that the Lord had given this time with my grandfather as an opportunity to witness the goodness of the Lord and salvation through Jesus Christ. He was preparing his heart and mine for a conversation that I had been praying to have for years.
Sunday, on the way to the airport, the Lord opened the door. He gave way to the conversation I have longed to have. We began talking about the troubled life my mother had lived, the marriage she and my father shared, our life since she passed.
My grandpa spoke of his deep pride for me and the woman I have become…I gave all the glory to God. By society's standards, I should not be living a sober life. I was raised in a home wrought with addiction, statistically that should have been the pattern of my life.
The Lord has extended His perfect grace and mercy and put my feet on a straight and narrow path. I shared that too. I was able to share the ways in which the Lord has provided abundantly for my family. I was able to share that while life is not easy, or free from burdens, it is solidly joyful in Christ.
And then the Lord moved in a way I least expected. Don't mistake me, I am certain, without doubt, that the Lord moves in miraculous ways all of the time. But, I am always taken back when the Lord answers prayers immediately. I have learned to wait on Him; this situation would (in my mind) not have been any different. I expected that I would have to write a letter, or make a phone call to share the Good News. The Lord ordered my words.
See, my grandfather became a widower ten years ago. He loved my grandmother. She loved the Lord. They were spiritually unequally yoked. I shared that her love and belief in Christ secured her place in heaven. I also told him that in heaven she is not the eighty year old woman who suffered from Alzheimer's and heart disease, she is the woman of her youth. The woman my grandfather had taken as a bride. I shared that the gift of eternal life together is a gift from the heart of Jesus.
I said, "Grandpa, there is no magical formula. It is not a mystery. It is simple. All you have to do is recognize that Jesus Christ is the Son of God, sent to earth to bear our sins. We ask for forgiveness and we are given eternal life in the Lord." Our conversation was complete.
I left Detroit feeling a great sense of peace. Perhaps that was the last face to face conversation I will have with my grandpa, maybe not, but I do know that it was the most important conversation I have ever had with him…and I am eternally grateful.
Copyright © 2008-2015 Samantha Ewing
Read more about the writer: Samantha Ewing
---
Post Your Comment...
---