God Rest Ye Merry Gentle Women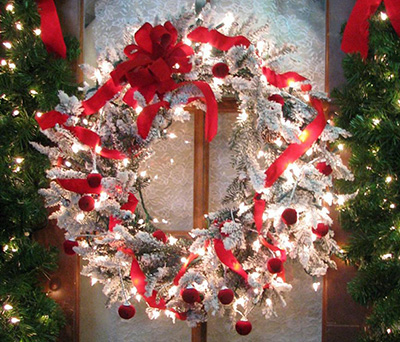 Some of our favorite Christmas carols are filled with incredible messages of hope.
In the midst of our busy lives, Christmas breaks in to remind us of the greatest news ever given. Although it seems that Christmas has been replaced with an annual holiday of consumerism, we have the opportunity to declare and to rejoice in the true meaning.
As the world around us seeks to fill their heart's longings with gifts and holiday celebrations, we can embrace the truth that Jesus came to be with us. He came to bring us forgiveness, comfort, and joy!
God rest ye merry gentlemen,
Let nothing you dismay.
Remember Christ our Savior was born on Christmas day
To save us all from Satan's power when we were gone astray
Oh, tidings of comfort and joy, comfort and joy
Oh, tidings of comfort and joy.
I am in need of this "rest" that comes from Jesus. There is nothing in this life that can rob me of it—except for me.
My mind starts working the moment I wake up and if I am not intentional about "resting" in my Savior, I can be stressed before my feet ever touch the floor.
Remembering Jesus came so that I can be in communion with Him for every waking moment is what I want.
Because of Jesus we can be at rest and then we will want to share this great news!
As you are blessed by His comfort and joy, ask Him how He wants your life to be a blessing too.
Publisher Note:
Dawn has so beautifully reminded us of this very important need in the lives of those around us. As women, we can often set the tone of peace and rest in our surroundings, our place of worship, our home, our hearts, our relationships, our workplace, our community… and in our families… so I encourage you to hear this writers words, and allow the peace of Christmas to come to your heart first and bring you "rest," as you receive the presence of Jesus, and then you will be able to spread it to others.
Copyright © 2008-2015 Dawn Sheridan Kollar
Read more about the writer: Dawn Sheridan Kollar
---
Post Your Comment...
---