Praying for My Husband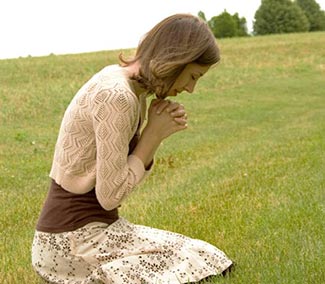 Over the years, I have kept many "prayer lists" tucked in the pocket of my Bible. Prayer lists help to keep my wandering mind and sometimes tired body focused. The following "prayer" is one that was originally given to me for the purpose of praying for leaders in the Body of Christ. Since my husband is the "leader" of our family, I simply put my husband's name on the blank line.
Praying Scripture over your husband is one of the most powerful ministries we can do each day…right from our own home!
Praying through Colossians 1: 9-11
Father God, I pray that -------would live a life worthy of You and please You in every way.
Father God, I pray that--------would bear good fruit in every work that You give him to do.
Father God, I pray that-------would grow in the knowledge of You today.
Father God, I pray that -------would be strengthened with all power according to Your glorious might; that---------will be strong and courageous today as he deals with conflict or problem situations.
Father God, I pray that--------would have great endurance and patience especially as You call-------to step out in faith. May -----be filled with Your vision for his life and our family so that he will not back down into his "comfort-zone."
Father God, I joyfully give You thanks! You have qualified us to share in the inheritance of the saints in Your Kingdom!
I encourage you to cry out to God for your husband. Focused and sustained praying over these seven areas [seven days in a week!] will result in change in your husband because you are partnering with God, praying His will into reality.
Father God, I pray Your Kingdom come, Your will be done on earth, to be done in my husband's life, as it is in Heaven. Amen.
Copyright © 2008-2015 Alyson Shedd
Read more about the writer: Alyson Shedd
---
Post Your Comment...
---