How to Pray for Israel
I grew up going to church every Sunday, as many of you probably did, but the only time I heard the word Israel mentioned was at Christmas and Easter or on the news.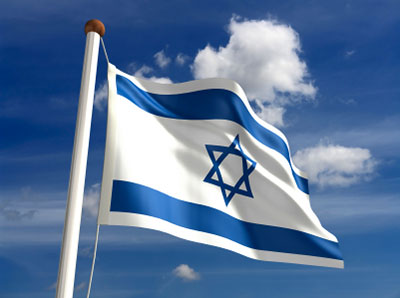 I never concerned myself with "that part of the world" because it seemed so far away and not a part of my present reality. We have been so blessed to be a part of a Christian community here in the Hampton Roads area of Virginia that links the church to the importance of connecting our hearts to God's heart for Israel.
I may never have the privilege to actually go to the city of my Savior while here on this earth, but I can pray! I know that when I pray for Israel I am praying the will of God because He tells us to "pray for the peace of Jerusalem" in Psalm 122:6.
The following prayer points may help you as well:
Pray for God's protection over Israel and her people.
Pray that the spiritual eyes of the people would be open to see the truth and accept Jesus Christ as their true Messiah, Lord and Savior.
Pray for more workers to have a heart to reach out to the people of Israel.
Pray for the Holy Spirit to move and make an impact to end the religious divide.
Pray for lasting peace between the Arabs and the Jews.
Pray for protection for the Jewish people who have become Christians.
Pray for the Christian workers to be protected from persecution.
I hope this helps you to focus your prayers for Israel. May you and your household be blessed as you intercede for these who are precious to God.
Copyright © 2008-2015 Alyson Shedd
Read more about the writer: Alyson Shedd
---
Post Your Comment...
---