Five 'Keepers' To Help Your Children Love the Ministry
I did not grow up as pastor's kid, nor did I grow up in the "ministry" and I never envisioned myself as a pastor's wife when I was growing up. Yet, the relentless pursuit of God in my life has brought me to this place.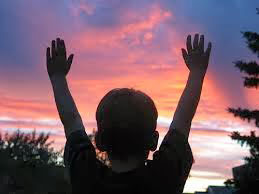 If you are in ministry or perhaps married to a pastor, missionary, or other minister, you know how that calling can impact families in both positive and negative ways. The truth is, anyone who devotes themselves in service to God and others, whether it's a salaried position, lay position or as a volunteer, sacrifices time and energy and balances family life with ministry outside of the home. So, how do we encourage our children to love ministry rather than creating an environment of misplaced priorities or resentfulness because mom, dad or both are busy serving others?
Here is what I have learned [and I'm still learning.] I pray these "keepers" bless and encourage you today.
KEEP YOUR FAMILY BEFORE THE MINISTRY
Ministry can be demanding and church planting even more so.If situations arise that take you away from your family time, then be intentional about including one or two of your older children with you if appropriate.For example, the unexpected hospital visitthat calls for your attention can include your teen son or daughter.They can simply wait in the lobby for you, then take him or her to Starbucks for a nice talk together.In other words, "Seize the moment!"Conferences you need to attend, nursing home visits, or a neighbor that needs assistance for the most part can be coupled with your one of your children.Include them in the process of reaching out and helping others and they will feel empowered, not pushed aside.My husband pastors a "family-integrated church" so almost all of our events and ministry activities automatically include our children or at least those ages 12 and older.Because of this ministry approach we do not experience the typical separation of pastor versus family life challenge.Our family life includes the ministry and the ministry serves our family life!
KEEP YOUR EXPECTATIONS REALISTIC FOR YOUR CHILDREN
We communicate to our children that our high standards for them exists not because they are "pastor's kids" but because they are Christians!We also have been honest with our children that we [mom and dad] must obey God's instructions to elders in the book of Titus, Chapter 2.I've seen examples throughout our years of ministry of pastoral families who so desperately wanted their child to "fit in" and be "cool" that they lower their standards for fear of losing them.My friend, you will not lose your child if you keep their heart.
KEEP BEING THE SAME AT HOME AS YOU ARE AT CHURCH
This will take much practice! We all naturally tend to speak with a different tone to those outside of our family then those inside the walls of our home. Be intentional about speaking sweetly to your children and your husband. I recently read an article in Homeschool Enrichment Magazine that only 7 percent of our communication comes through our actual words, 55 percent comes through our body language, and 38 percent comes from the tone of our voice! Practice speaking to your children with a smile on your face. It will automatically lighten your tone. Practice looking at your children as if Jesus were standing next to them…because He is! Practice actually saying "please" and "thank you" to your children. These are simple things that communicate the same value to your children as the people at church.
KEEP RELATIONAL CONFLICTS AWAY FROM THEIR EARS AS MUCH AS POSSIBLE
Ministry is relational and you cannot go through years of ministry without conflicts. Some level of transparency may be necessary at times so that you can coach your children through the fact that choosing to live life relational will at times present conflicts. They need to see that Christians are far from perfect and in need of God's grace and mercy as much as you are. Be honest with your children. We are all full of depravity and in need of forgiveness and God's redeeming work. We tell our children regularly that no matter how imperfect the church is, it still is the Bride of Christ. Furthermore, we go even deeper to explain that if we say that we love the Lord, then we must love the "sheep" entrusted to us. Sometimes the sheep stink a bit! Lastly, [and there is so much more to be written on this topic alone] if you do not take up offenses, then chances are higher that your children won't either.
KEEP YOUR ROLE AS "MOM AND DAD" TO YOUR CHILDREN
Be a parent to your children, not their pastor. They are not one of your congregants. If you have an illustration for your sermon that includes one of your children, then ask their permission first! No child wants to feel like an "illustration" to a sermon.
ONE FINAL NOTE….
I've learned this the hard way but wives, on Sunday morning your husband is "on the job." Respect those boundaries and let him do his job. Save your private frustrations or little irritations for another time . If your husband was a business man, restaurant owner , school teacher, etc., you would not bother him during his business hours or work time unless it were an emergency. Be mindful of that when he is working…even on Sunday!
Copyright © 2008-2015 Alyson Shedd
Read more about the writer: Alyson Shedd
---
Post Your Comment...
---