In Christ I am Enough
I often grow weary of the little voice inside my heard telling me I am not a good enough...Wife...Mom...Friend...and dare I say it...Christian.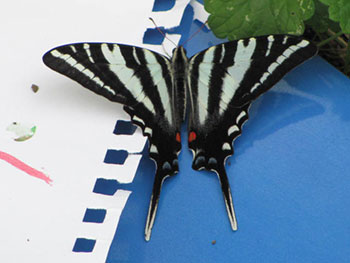 This voice distracts me from doing good unto the Lord. It keeps me in a pool of inadequacy, drowning in lies from the enemy. I try my hardest, in my own strength to tread, but in my struggling to stay afloat, I begin to sink under the pressure. I feel myself slipping into an abyss of self-deprecation and doubt. I look in the mirror only to find a less than stellar image of me…and no matter how hard I try there is an even fainter image of Christ. I allow these lies to consume me and overtake me. I allow them to shadow the voice of Christ…the only Voice I should be listening to.
I whisper the One name I know that will mute the voice of lie and loathing…I whisper Jesus and in a blink of an eye, His grace surrounds me and His strength is made perfect in my weakness.
"My grace is sufficient for you, for my power is made perfect in weakness." 2 Corinthians 12:9 (NIV)
Jesus, the name above all names. It is He who never, ever lies. For He is truth…perfect, life-giving, life-saving, truth. He is the One true Hope in this world wrought with shame and bad and pain. He tells me that I am good and beautiful. He never tells me I am inadequate or not enough. He lavishes me in His grace and love. He lavishes me in His joy. He fills me with His Shekinah Glory. I may see myself as a goat-haired tent, but inside of me the fire of the Holy Spirit burns bright; I am a temple to the Spirit of God. The mirror begins to reflect an image of Him and not me.
"Do you not know that your body is a temple of the Holy Spirit, who is in you, whom you have received from God? You are not your own." 1 Corinthians 6:19 (NIV)
He encourages me and commands me, to see myself in His image, through His eyes. When I do, I am brilliant in His light. I am radiant; more radiant than any human image. I am aglow in His beauty. And I bask. I bask in His glory, for I am a child of God. I am of Him. I am His creation. And I know, by His Word, that everything He created is good.
"God saw all that He had made and it was very good." Genesis 1:31 (NIV)
When I pause long enough and deeply enough to listen to His soft still voice alighting on my heart, I am encouraged to be the wife He created for my husband. I am encouraged to be the mother He called me to be. I am a friend, one who loves at all times. I am abundant in my confidence that no weapon formed against me will ever prosper and take my title…my identity…my Christ. I am a Christian. Firmly planted and rooted in the love of a Heavenly Father…the King of Kings who sees this average woman as an extraordinary creation.
Beloved, look into the looking glass. Look with the eyes of Christ. Don't purpose to find the flaws and the imperfections. Purpose to see Christ.
Copyright © 2008-2015 Samantha Ewing
Read more about the writer: Samantha Ewing
---
Post Your Comment...
---