To Test or Not To Test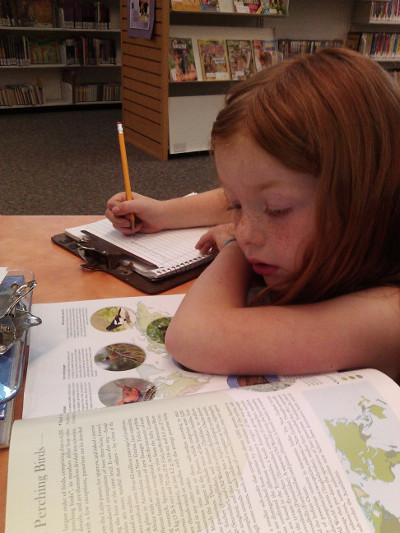 We are a homeschooling family that has chosen to administer standardized testing to our children each year. Here are five reasons we have made this choice. If you are wondering whether or not to test, then I hope this will guide and encourage you as you process this decision.
1. TESTING YOUR CHILDREN CAN HELP GAUGE YOUR DECISION AS TO WHETHER OR NOT YOU SHOULD CONTINUE WITH YOUR CURRENT CURRICULUM OR POSSIBLY MAKE SOME CHANGES.
For example, one year I was disturbed by the low level scored on Geography, History, and Science for all of my children. I prayerfully sought the Lord and He gave me wisdom to choose a different curriculum and now my children are back on task and have scored much higher ever since.
2. TESTING OUR CHILDREN HAS GIVEN THEM A SENSE OF CONFIDENCE THAT THEY ARE EXCELLING IN THEIR STRONG AREAS, AND HELPING THEM TO KNOW WHERE THEY ARE WEAK.
Although we are happy with our science curriculum, all of our children have come to the awareness that they probably will not be the next Einstein!
3. TESTING MY CHILDREN HAS BEEN A CONFIRMATION FOR ME AS THEIR MOTHER THAT NO MATTER HOW UNQUALIFIED I FEEL SOME DAYS, IT IS THE MERCY AND GRACE OF GOD THAT THEY EXCELL IN SPITE OF ME.
God's glory will be shared with no one, so He uses my weaknesses to magnify Himself. God truly wants my children to succeed more than I do!
4. TESTING CAN BECOME INVALUABLE AS THEY ENTER HIGH SCHOOL BECAUSE OF LEGAL ACTIVITIES, JOB APPLICATIONS, COMPETITIONS, AND /OR PORTFOLIOS.
Our oldest daughter began different talent competitions in high school which also required a copy of her standardized test scores. Thankfully those scores helped in her winning!
5. TESTING TRULY IS A PART OF LIFE. WHETHER YOU ARE APPLYING FOR A JOB POSITION, APPLYING FOR COLLEGE SCHOLARSHIPS, TAKING SAT'S or other COLLEGE ENTRANCE EXAMS, TESTING PRODUCES A LEVEL OF MATURITY AND MOSTLY ACCOUNTABILITY.
The Bible makes it clear that we will at times be tested by God! Testing produces good character whether we press through spiritual testing or academic testing.
Photo Provided By Samantha Ewing
I hope this gives you some things to think about as you consider what is best for your family in their educational endeavors.
Copyright © 2008-2015 Alyson Shedd
Read more about the writer: Alyson Shedd
---
Post Your Comment...
---