Your Cries Have Been Heard!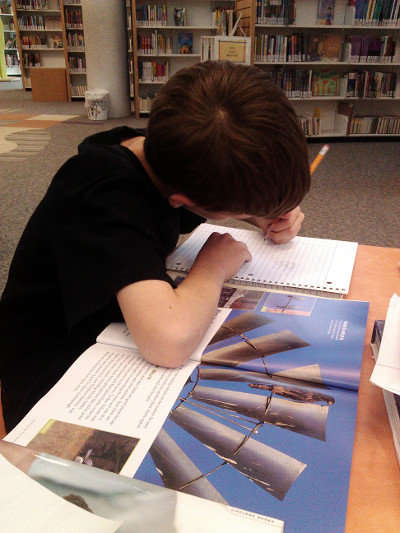 How often do we carry heavy burdens of worry, anxiety, fear, fatigue or despair?
How often do we wallow in our suffering? How often do we suffer through moments of despair, or frustration, or grief? How often do we allow ourselves to turn from the face of God and try, in our pure human weakness, to be strong on our own?
I am going to say, for myself, far too often. And though my human condition may get the best of me from time to time, I am confident in the steadfast nature of the Lord. He never changes and is always stronger than I am weak.
"In my distress I called to the Lord, I cried for God to help. From His temple He heard my voice, my cry came before Him, into His ears," Psalm 18:6 (NIV).
The Psalmist, David, knew what it was like to call upon the Lord, and he was confident that the Lord would hear!
I say, "Praise the Lord." He knows my heart's cry to rest and depend on him even when I rely daily on my own strength.
He sees me trying to take on the busy and hurried agenda of my life on my own, He knows I do this until I am exhausted and worn and completely beside myself in frustration.
And, after muddling through in my own will, I turn to Him. He knows this. He knows that I will, like any child, struggle to manage in my own fallen human-condition; ultimately seeking the hand of my Father. Lest I forget. . .
"He has said to me, "My grace is sufficient for you, for my power is made perfect in weakness," 2 Corinthian s12:9 (NIV).
I seek relief from myself and sink deep into His perfect will and abundant, World-carrying, strength. He is the ALMIGHTY.
"Therefore, I will boast all the more gladly about my weaknesses, so that Christ's power may rest on me. That is why, for Christ's sake, I delight in weaknesses, in insults, in hardships, in persecutions, in difficulties. For when I am weak, then I am strong," 2 Corinthians 12:9-10 (NIV).
My Story:
I am in a season of great dependence. Isn't that always the case? We are a homeschooling family. We have come to the end of the year, and I am a bit exhausted.
The kitchen walls seem to close in on us. I think we need fresh perspective. Perhaps some fieldtrips, a few days off here and there, OR, perhaps we just need to finish.
Our learning never really ends. It perpetuates throughout the summer, the year, our lives.
I was beginning to feel overburdened by the task. I was increasingly anxious and consumed with fear and worry that I was not getting it all done, not completing the worksheets, the textbooks, the assignments.
I was BOUND by the WORRY that my children were not learning and retaining enough. Wow! The WORRY and anxiety and fear was drawing me away from the JOY of serving the Lord as my children's teacher. The teacher HE has called me to be. I am their mom and I am fully equipped; I know this because He equips me…and remember, His strength is made perfect in my weakness.
And so I lean. I lean into His perfect and abundant grace and faithfulness to finish the good works He has begun in me, in us.
Truthfully, when I listen to my six year old read, I am blessed. This child I prayed over in the early weeks of the school year. Yes, in the beginning I was so worried that she would never read a word. Now, she is reading chapter books with lovely cadence. God is good!
Your Story:
I (we) serve a God who created me (us) in His perfect image. He created me, Samantha Ewing, and you (insert name), to do exactly His will for your life.
He will equip us and send us into the seemingly tumultuous waters of our life, and a lifeboat…His Word, is always there.
He promises to be with us, always. Matthew 28:20 confirms this, "I am with you always."
This alone, with all the other gems of scripture, gives me hope that, while I am perfectly incapable on my own, He is perfectly and completely faithful to equip me for whatever He calls me into.
Let us never forget that Jesus gives us life. He is the One who fills us when we are parched.
"On the last and greatest day of the feast, Jesus stood and said in a loud voice, "If anyone is thirsty, let him come to me and drink," John 7:37 (NIV).
His well does not run dry. He is full to overflowing with living water and He will always, always, fill our cups to overflowing.
He is the ultimate thirst quencher.
He knows we are dependent lambs longing for a Shepherd to draw us to the nearest spring of living water. He fills us with His most Holy Spirit.
When I begin to grow weary or bored or distracted or anxious I am reminded that. . .
"[My] attitude should be the same as that of Christ Jesus," Philippians 2:5 (NIV).
Oh, I fall short. But He convicts me. He leads me to His perfect Word and shows me His loving kindness. He is a gentleman. He knows I will stray and turn and wander into the fear and exhaustion of the world. He knows this and yet each time He lifts me back into His lap with a great and tender love that can only be shared by a merciful Savior. We are blessed.
So, all this to say, He knows we are funny little creatures. He created us. He created us to be fully dependent on Him!
He knew before He created anyone of us that there would be days that seemed to never end; moments of frustration or exasperation.
He also knew that He would bless us with abundant joy and delight. He does this, daily.
In all things I give thanks because I serve a God who is so in love with us, so confident in our gifts and talents that He allows times of challenge because He is always with us; ready and steadfast to hold our hands, guiding us through each and every moment of the day.
"So then, just as you received Christ Jesus as Lord, continue to live in Him, rooted and built up in Him, strengthened in the faith as you were taught, overflowing with thankfulness," Colossians 2:6-7 (NIV).
Be blessed beloved and rejoice in the perfect God-breathed day He has given you!
Copyright © 2008-2015 Samantha Ewing
Read more about the writer: Samantha Ewing
---
Post Your Comment...
---