A Wedding for Worship
It was a beautiful celebration—a warm, rainy, worship-filled Saturday afternoon where I witnessed the faithfulness of God to His children in marriage, and in many other ways. A beautiful, young woman, proven in faithfulness walked down the aisle to join a man that honored his God and adored his bride.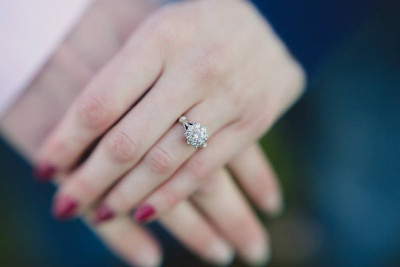 The ceremony was marked--marked with a spirit of gratitude to God for His faithfulness, tender care, devotion, provision, deliverance, and His gracious beauty. We sung a song that invocated the presence of the Holy Spirit and a song of praise to our God for all He has done, and marveled at the assurance of His continued blessing.
This earthly act is a beautiful representation of the bridegroom (Christ) being worshipped and adore by His bride (the Church). As I looked around, I was amazed at the diverse congregation of men, women, and children and how everyone was united and focused on this couple. Many were praying for them as they embark on this new season. I thought to myself, "This is heavenly!" Heaven will be filled with people of all races, ages, and nationalities adoring the bridegroom forever.
Worshipful weddings bring us closer to the reality of being forever with Christ, united together with no barriers between the Father and His children.
I was honored to witness the beautiful wedding of two dear friends and now I wait in anticipation for the day of my gracious Bridegroom.
Photography by Jay Henington
Copyright © 2008-2015 Courtney Pierce
Read more about the writer: Courtney Pierce
---
Post Your Comment...
---