Basking in His Gracious Presence
"Read your Bible, pray every day and you'll grow, grow, grow. Neglect your Bible, forget to pray and you'll shrink, shrink, shrink."
My children learned this sweet little reminder tune in Bible School. They learned to sing it and apply it to daily life. And, while I have heard this bold mantra countless (endless) times, I am guilty of
neglecting its truth, as well as not praying.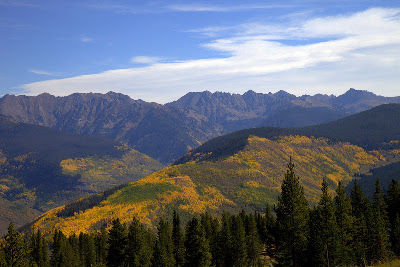 There have been times that I have checked my daily
devotion off a proverbial list, just to say I have done it, as opposed to sitting in deep rumination. I am guilty of whizzing through scripture and praying trite prayers only to get on to the next task of my mom-busy life. I am guilty because the One who I should be dwelling in has been pushed aside for far less important activity . . . like cleaning bathrooms or unloading the dishwasher. I thank my Pastor for his gentle reminder on a recent Sunday, to not only read my Bible daily, but to also "bask" in the promises of each God-breathed word.
"Bear with me a little longer and I will show you that there is more to be said in God's behalf, I get my knowledge from afar; I will ascribe justice to my Maker. Be assured that my words are not false; one perfect knowledge is with you," Job 36:2-4 (NIV).
I recently took on a challenge, to dig deep (I mean soul- changing, meditating daily, dissecting deep). This challenge is to take one verse of scripture each day and learn as much as I can about the Lord's intention. I am delighted. I take this as a "free pass" to set aside specific time to really dive into the heart of God and "dwell" in the grace and mercy He intends for me to seek. I find that in just three little days I have grown far closer to Jesus than I imagined. I am calmer, more still, and becoming aware of my need to be "ok with" the curve balls of life. I feel like I have a "front row seat" in the King's court. And it feels amazing.
I keep a journal. For the past three or four years I have filled my share of pretty bound books. I have poured out my heart to God. I have put pen to paper more often than not. But, I must admit, many of my writings and ramblings have been out of duty and not necessarily a call or desire to sit close to the Lord. Now, if you read my journals you may see it differently. There is copied scripture, poems, drawings, a litany of favor asked, and yet much of it has been, as I mentioned, to check my God-time off of my ever growing list of to-dos. I repent.
(Disclaimer: I am deeply committed to following the Lord. I delight in praising Him, worshiping Him and knowing Him. However, there are days when the busy of my life makes my time with God more a task than a sweet time of fellowship. The challenge to dwell is opportunity for true relational fellowship with Jesus.)
When I read the story of the Israelites, or Abraham, Esther, and Jonah; I marvel at how the promises of old are no different than the promises of today.
"I am the Alpha and Omega," says the Lord God, "Who is, and who was, and who is to come, The Almighty." Revelation 1:8.
Our God never changes. He is always the same. His Word is untarnished and cemented to the Truth of His love and kindness. He fulfills promises for me the way He did Mary and Martha and Elizabeth and Esther. He loves all His children equally. He wants us to sit at His feet and look up with wide-eyed wonder. He wants us to know His heart and the desires He has for our lives, for His people. He cares so much that He gently reminds us from the pulpit to spend more time with Him . . . devoted, intentional, purposeful time.
I will seek. I will seek Him daily and watch with great determination. I will stop long enough to be still and silent and calm in His mighty Presence. His Presence that is abundant and constant. I will purpose to recognize Him in every fiber of my life. I offer a prayer of encouragement….
Prayer:
"Father God, Oh sweet Creator of the Universe, You love us. You love how we change and grow when we bask in Your glory. You pursue us. You use our tender consciences to ping our hearts and set us on narrow paths to Your great and grand heart. You love us with a love that is unlike any other. In Your vastness, You are abundant in the details. There was no mistake that so many of us have been wayward in our daily walk with You. You have recognized our complacency and laziness and instead of punishing us You have encouraged us to come to You. You are the Master of each and every moment. You will stretch our time so that we may spend precious, essential moments with you. Thank you, Lord, for loving us and keeping us firm in Your mighty grip! In Jesus' name I pray, Amen."
Photography by David Sulliven (www.ciophoto.com)
Copyright © 2008-2015 Samantha Ewing
Read more about the writer: Samantha Ewing
---
Post Your Comment...
---