< Back to Poems & Creative Writings
Rest In Peace
Whenever I saw a sign with the inscription R.I.P. I never thought of the words "Rest in Peace." I always thought of the grim reaper, something macabre. Recently, I have been thinking of death, not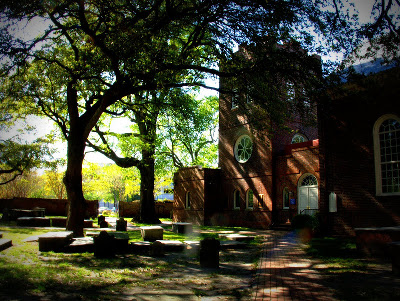 human death, but death to sin. No one can rest in peace after death unless they have given their lives to Jesus while still living. There is no peace in hell.
When our loved ones pass, we visit the cemetery to clean the grave-site area. We remove weeds, leaves and whatever may have blown that way. Old flowers are replaced with fresh ones. We do this out of respect for our loved ones. It makes us feel better that we can still do something that keeps us connected. Just being there causes memories that can evoke both tears and smiles.
When God forgives our sins, He casts them in the deepest sea. To Him they are forgiven and forgotten.
How often we go to the grave-site of our sins and remember the past? Do we mourn our sins even though they are forgiven? If God has forgiven us, we must learn to forgive ourselves.
If God has forgotten our sins, we must stop visiting the grave-site.
R.I.P. shouldn't be put over our tomb stone, but over our lives. Rest in peace.
Copyright © 2008-2015 Sylvia Hensel
Read more about the writer: Sylvia Hensel
---
Post Your Comment...
---