Three Small Words That Will Change Your Life
Okay ladies . . . so I really wish I could tell you when it happened, how it happened, and why it happened. But all I really know is this. Somehow – in this journey of life – along the way I came up with the idea that I was supposed to "have it all together."
Now, I'm no fool. I already know that I don't, so then somewhere along the way, I adopted the idea that if I couldn't truly have it all together that I could at least APPEAR to have it all together.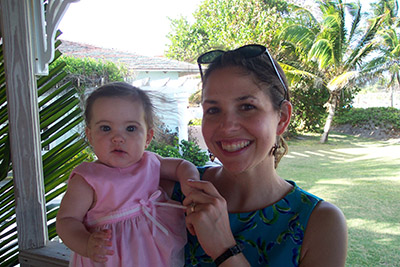 This, too, is a big red X. You see, the reality is that we are NOT supposed to have all our stuff neatly packaged in department store boxes with pretty red bows. Or pink or purple or whatever color you favor.
In fact, if your life looks anything like mine, your stuff may be packaged in an old pizza box and fastened with some silvery gray duct tape that you were grateful to even find because for some reason all the tape has been misplaced and not one person in the house seems to know where it has gone to. (Darn, that leprechaun. He's up to his old tricks AGAIN. That's who we blame when everyone seems clueless as to where something of mine has disappeared to.)
So, what have I discovered – after first coming to the conclusion that "having it all together" is the biggest lie from down under – and I ain't talkin' Australia, ladies….
What I have discovered is that it is okay – Yes, it is okay to say three little words that make the biggest difference in life. Now brace yourselves because these three words are not necessarily just going to roll off your tongue, but with practice you can do it, I promise. Okay . . . get ready . . .
I NEED HELP! That's it. I need help! But here's the trick.
Don't wait until you're so deep into life that you throw your hands up in desperation to ask for it. (For example, "That's it! I just can't do this anymore. I need help!")
Don't guilt anyone into it. (For example, "Can't you see that I'm drowning here? I need help!")
Don't apologize for asking for it. (For example, "I am so sorry to ask, but I really need help.")
No ma'am. You are a child of God. But you are NOT God. You need help and so do I. And we should ask with strength and confidence and a steady calm voice just as if you were placing your order at a fine-dining restaurant.
You don't raise your voice when placing your order do you? "Well, I just can't seem to decide. I guess I'll just take the TILAPIA!!!"
Nor do you apologize. "I'm so sorry to ask you – even though I will be paying big bucks at the end of my meal – but if it's not too much trouble, would you please be so kind as to bring out the filet mignon for my meal? Please?"
No! You order with confidence and assurance in what you want and why you want it and that ladies is the way we need to ask for help. From little ones to husbands to friends and family. "Susy Q, Mommy needs you to put your books back on the shelf now, please." "Dear husband, I really need you to finish cleaning the kitchen while I give the children their baths, please." "Teenage son, Mom needs you to take out the trash before bedtime, please. I need your help."
Give SPECIFICS, a TIMETABLE, and APPRECIATION and THANKS. (STAT) When the person helping out is finished, thank them for being such a Big Help or a Big blessing to you.
Even if you feel, "Well, they should just do these things naturally instead of expecting me to do it all."
Alright Martha, get the attitude back in check . . . how much does the Lord do for us on a DAILY basis that we forget to thank Him for . . . yet He continues to help us and guide us and love us and . . . .well, hopefully, you get the point.
Take it from me . . . those three little words will change your life.
No, you will not be looked at as Super Woman. And you will not overhear some lady at church saying, "Now that's a woman who really has it all together," but you WILL have peace and you will have true joy because you are not being crushed by all the responsibilities of life.
Plus, you will be teaching your loved ones the concept of team work and maybe . . . just maybe . . . you'll even have a moment to breathe, take a sip of your favorite drink and look onto your family with a heart full of content and wonder. . . instead of angst . . . and the "what next" sigh . . . That to me is worth giving up the Super Woman cape for. "I Need Help!" Try it, you'll learn to love it!
Copyright © 2008-2015 Cindy Aitken
Read more about the writer: Cindy Aitken
---
Post Your Comment...
---