Solving Sibling Squabbles
I give thanks and praise for my children. I am so grateful and humbled that the Lord would love me so much He would gift me these two precious treasures. Two little lives that are big in their faith and love of Jesus. Two lives who believe that the Holy Spirit is the same in them as He is in you and me.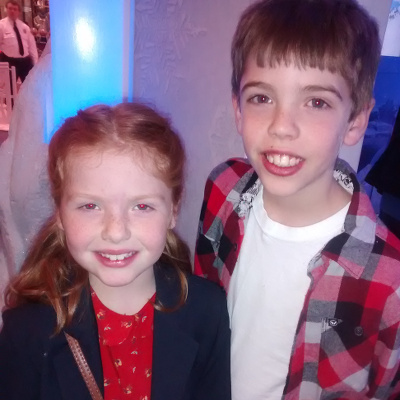 Two lives who willingly dig into their allowance to give money to the poor, water bottles to the homeless, cards to the shut-ins. Two who, in spite of all their sweet Jesus following, will in an instant turn on each other.
"A soft answer turns away wrath, but a harsh word stirs up anger." Proverbs 15:1 ESV
I'm talking about sibling rivalry and fighting. I grew up an only child. My playmates were creativity and ingenuity. I longed for a sibling; a brother or sister to share life's adventures. I would fantasize about an older brother coming to my rescue, or a baby sister whom I could dote on and mother. When I had my sweet Caroline, a little sister to her vivacious big brother, Max, I was overjoyed by the excitement of siblings. God had answered my prayers! He is so good. I envisioned a sweet joining of brother and sister. Two who would frolic and play and enjoy each other for endless hours, speaking love and affirmation. I envisioned two little hands holding tight as they journeyed through this big world together. I imagined with starry eyes peace and joy and compassion. And then I woke up!
Now, don't get me wrong I am so totally enamored by the relationship between my son and daughter. I am awed by how they do, for the most part, move like a well-oiled machine. They speak a unique language of love and adoration. They champion and defend one another with fierce protection. They laugh and giggle at inside jokes. They sit quietly in meticulously crafted blanket forts reading and playing games. They truly, without adoubt, love each other.
However, their majority-of-the-time love and affection is laced in part by moments of complete and utter discord. These moments leave me fretful and anxious. I can easily become consumed by the bickering and annoyances. The tone of whine and disdain makes my insides writhe. Honestly, I feel overwhelmed and out of control.
Theirs is a very normal fight. It's not physical. It is picky. It's pushy. It's calculated. This sweet duo of brother and sister, hand-picked for each other by the Lord, knows exactly…and I mean exactly, how to get under the other's skin. (And in turn get under mine.)
Enter the Lord.
We serve an amazing God who breathed into the hearts of so many writers, the Bible. The Bible. The perfect guide of virtue and example and direction. He is so generous. He has given us Word upon Word on how to handle these moments…inevitable as they are. The Word of God is glorious. See, He knows. He knew. He knew long before time began that my Max and Caroline would bicker. He knew that you're Johnny and Susie would fight. He knew that Martha and Mary, Esau and Jacob, Aaron and Moses and Mariam would all have moments of discord. So He gave us a perfect, love-inspired Guide. He knew in our anger we would sin. In our moments of self-righteousness we would offend and hurt our brothers and sisters. He knew this and so He gave His one and only, greatest gift ever. He gave His sweet Jesus-son. The atoning sacrifice for our sins and our ill-behavior. He loves us!
"Above all, keeping loving one another earnestly, since love covers a multitude of sins." 1 Peter4:8 ESV
I know Max and Carly love each other. They have an affection for one another and priceless. They are cemented in the Lord and they show that Love daily. They are abundant in their trust in Jesus and the guidance of the Holy Spirit. This knowledge helps me to breathe easy and rejoice. When the two precious gems begin their tirades at one another the Lord whispers sweetly into my Spirit, "I've got this, let them grow." I smile. I praise Him and I step back and let Him have the control. He numbers our steps. He gives us times of trial to press into His Might and Strength!
So, in this season that so many parents share, let us rejoice in our abundant Creator. Let us reveal to the world that our children are similar to those who don't yet know Jesus, our tiny treasures bicker and bite and annoy, but they also rely; they rely on a great big God who knows their hearts and rebukes them. Let's show mercy and grace to the momma in the park who has yet to surrender the control of siblings to the Lord. Let us be an example of how in our own power we are fallen and weak, but in His strength our weakness is made perfect. Let us shine brightly the joy of following an all-knowing, all-loving, all-controlling God!
Copyright © 2008-2015 Samantha Ewing
Read more about the writer: Samantha Ewing
---
Post Your Comment...
---