Holy Spirit-Led Prayers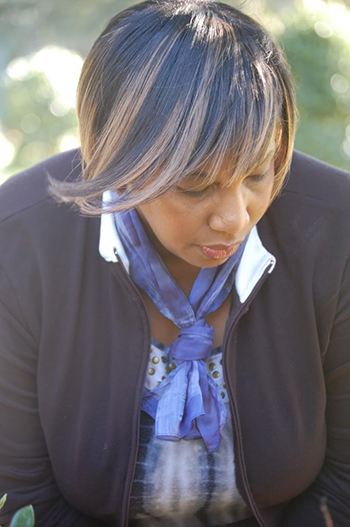 Many have shared our great need for an outpouring of Holy Spirit. We are inundated with news about ISIS, presidential candidates, deep-seated horrific issues and the economy. Yet, it is the responsibility of the church to lead and serve as the answer to social and economic needs. My plea today is that we the people of God turn our hearts in such a way that wisdom; love and power flow from us.
Maria Woodworth Etter experienced this in the 1800's. In her book she notes the devastation within society and the church.
She writes, ". . . The church was cold and formal and many of the best citizens had drifted in skepticism. I knew that it would take a wonderful display of God's powers to convince the people, so I prayed for God to display His power, that the sinner might know that God still lives…Five of the leading members of the church said they would unite with me in prayer for the Lord to pour out the power from on high, till the city would be shaken and the country for miles around."
She continues, ". . . We prayed that Christians and sinners might fall as dead men, that the slain of the Lord might be many. The Lord answered our prayers ……The power of the Lord, like the wind swept all over the city, up one street and down another, sweeping through places of business, workshops (GM factories), & bars (Hootiers)…people were struck in their homes, places of business and highways…. the fear of God fell upon the city. . . ," as recorded in the book, Maria Woodworth Etter, Signs and Wonders, 1997 p. 51-52
Saints, I feel charged to call the body of Christ to come and drink from the pure river of God as mentioned in Revelation 22:1 & 2. This river flows from the throne of God and is pure and satisfying. We have tried many things yet still are wanting.
I challenge you this week to spend at least three days…. Just Drinking of Him. Finding a place to Drink, & focus on Him for three days. This means for you to do whatever it takes for you to allow Him to fill you. This may mean, listening to different kinds of worship, quieting your mind, doing a Bible Study with Billye Brim, or Charles Capp, etc.
This is a way to abide in Him like John 15: 7 & 8 speaks of. This means finding a resting place in Him by taking charge of our time, and being intentional to do whatever it takes for you, to get in contact with Holy Spirit, to develop a consciousness of Christ.
I (We) have been operating long enough without His heavy presence and power….
Send your testimonies after you take this challenge, and get ready for the miraculous & for monthly prayer meetings the last Friday evening /Saturday morning of the month beginning this fall.
If you are in the Virginia Beach, Virginia region, please contact us and join us for these monthly prayer meetings. If you are not in this region of the country, we encourage you to start a monthly prayer meeting in your town, and in your city, so that all may know and see that Jesus Christ is the Lord of all Lords and the King of Kings!
Copyright © 2008-2015 Heather Kinchlow
Read more about the writer: Heather Kinchlow
---
Post Your Comment...
---