Everyday for Eternity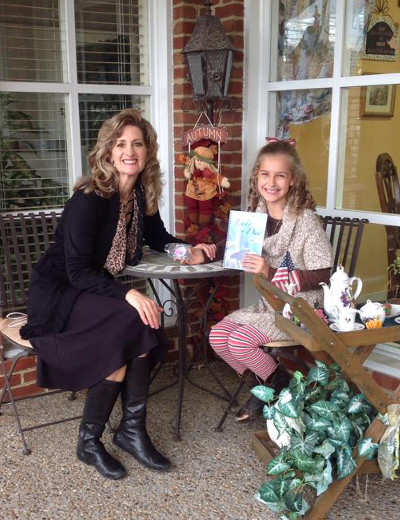 Today was a very ordinary day. I had the choice as to whether or not to see my "to do" list (which comprised of errand running, dusting the furniture, making chicken soup, picking up my daughter from work, answering emails and taking my littlest ones to the park) as an endless list of boxes to check off OR to see each box as an opportunity to invest in what is eternal.
This is NOT an article about good works or deeds...quite the contrary! Rather, this is an invitation for you to see God and His Eternal Kingdom in your normal everyday living. Here is how to take the "everyday" of life and make it full of eternal rewards!
Much of what I will say in this article has come from a book entitled A LIFE GOD REWARDS, by Bruce Wilkinson, published by Multnomah Publishers, Inc.
Heaven is a place prepared for those who are saved by grace, through faith in Jesus Christ alone. But, Heaven is also a place where the deeds done for Him will be rewarded according to I Corinthians 3:8-14.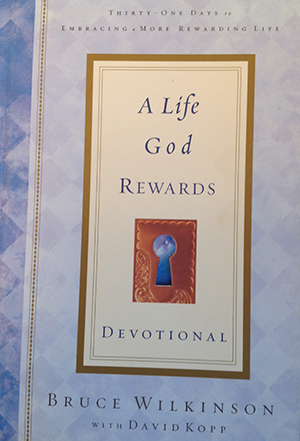 "The man who plants and the man who waters have one purpose, and each will be rewarded according to his own labor. For we are God's fellow workers; you are God's field, God's building. For the grace God has given me, I laid a foundation as an expert builder, and someone else is building on it. But each one should be careful how he builds. For no one can lay a foundation other than the one already laid, which is Jesus Christ. If any man builds on this foundation using gold, silver, costly stones, wood, hay or straw, his work will be shown for what it is, because the Day will bring it to light. It will be revealed with fire, and the fire will test the quality of each man's work. If what he has built survives, he will receive his reward."
Be encouraged as you read through the following seven categories that your everyday living can result in a life God rewards!
So today, take your ordinary day with your ordinary "to do" list and live it through the lens of eternity! Whether you are taking care of little ones, or caring for older ones, making dinner or maintaining your home, what you do and say today matters! God sees your seeking, your submitting, your self-denial, serving, suffering, sacrifice and your sharing, and He WILL reward you!
God will reward you for: SEEKING HIM, Matthew 6:6; Hebrews 11:6.
God will reward you for: SUBMITTING TO YOUR EMPLOYER, Matthew 24: 45-47; Ephesians 6:8; Colossians 3:22-24.
God will reward you for: SELF-DENIAL IN HIS SERVICE, Matthew 16:24-27
God will reward you for: SERVING THOSE IN NEED IN HIS NAME, Mark 9:41.
God will reward you for: SUFFERING FOR HIS NAME AND REPUTATION, Luke 6: 22-23
God will reward you for SACRIFICES MADE FOR HIM, Luke 6:35 Matthew 19:29
God will reward you for. SHARING OF YOUR TIME, TALENT, and TREASURE to FURTHER HIS KINGDOM, Matthew 6:3-4 I Timothy 6:18-19
Copyright © 2008-2015 Alyson Shedd
Read more about the writer: Alyson Shedd
---
Post Your Comment...
---