Turn Old Man Winter Into A Breath of Fresh Air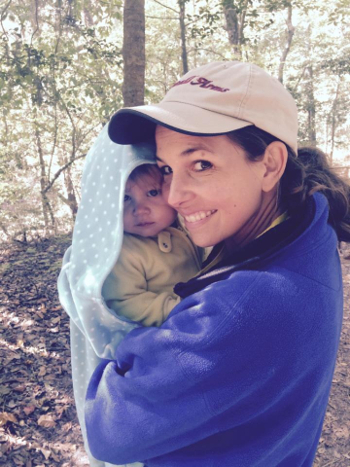 Now, I don't know about you, but there's something about this time of year when the days get shorter and the air gets cooler that makes me want to say BAH HUMBUG!!! In fact, I dread it every year. (I think I was literally born with a hula skirt and flip flops.) So, in order to make it through these chillier seasons, I build in some sure fire ways of warming things up through these FIVE simple tips. So, add a little YELLOW brightness to your season of BLUE bringing in some fresh new GREEN for your chilly season. Who knows? You may just mean it this year when you sing that favorite classic, "Joy To The World."
Tip #1 – Sight – Find special celebrations during this time and really LIVE them up! Decorate your home for the Fall with oranges and deep purples, for Christmas with reds and greens and then for any and every other celebration you can find!!! (Three of our five children have birthdays right after the holidays so we decorate with a certain theme then leave it up for a couple of weeks until the next birthday which is right around the corner.) Creating a colorful and visually pleasing environment to come home to can really cheer things up during the colder months!
Tip #2 – Sound – This is a wonderful time to add special sounds all throughout your house. Hang some jingle bells on the front door! Turn on special music that makes you feel warm and tingly. After Christmas, I love to listen to Hawaiian-themed music just to remind myself that warmth is on the way. Whatever music and sounds bring a smile to your face, have them on standby all throughout your home and your day.
Tip #3 – Smell – Pumpkin spice, cranberries, popcorn and pine are just some of the many smells that make us smile during these frigid months. But don't forget vanilla and any other calming and aesthetically pleasing aromas that are welcoming. Plug-ins are great because they work even while you're away. Candles and quick sprays are wonderful too just to help bring a quick bit of sunshine to change your mood.
Tip #4 – Taste – Now this one do in moderation! J Of course, we all enjoy our favorite tastes during the colder months: pies, thick soups, and heavy meats just to name a few. But these wonderful tastes can also slow us down, making us feel sluggish and sad. Change your mindset this year, making believe that you are a TASTE TESTER! You still get to enjoy all the tastes of the holidays but with only a few bites. Remember, your taste buds are usually satisfied after the first couple of bites anyway. If you don't believe me, try it. The next time you have a craving, just enjoy a bite and really chew it and think about how much you are enjoying that bite. Then take one more and do the same. Usually by the third bite, the craving is gone.
Tip #5 – Touch – The most redeeming quality about the cold is it is the fantastic opportunity for us to snuggle up with someone we love – pulling out the blankets, fuzzy socks and maybe even some hot cocoa. Count it a blessing that you have an opportunity to slow down some . . . . make that choice for you and your family to curl up on the couch or in bed and just cozy up with a movie or ol' family story. I have learned over the years that there should NEVER be a missed opportunity to snuggle.
Well, there you go! Your mission impossible has just become a true possibility. I, myself, am up for the challenge this year as I already have my Sugar Cookie Coffee Creamer in the fridge, my BRIGHT purple fuzzy socks in my dresser, and my surfing music ready to go! Bring it on Ol' Man Winter. This girl's gonna knock you onto your ol' icy tail with her strong, cheery attitude! KAPOW!
Copyright © 2008-2015 Cindy Aitken
Read more about the writer: Cindy Aitken
---
Post Your Comment...
---