The Orange Tunic
As I was shopping one day not too long ago, I noticed a beautiful, tangerine orange tunic on a rack. The color is unique to me and it fit me perfectly. It was full price and I simply could not justify paying that amount, even if it was perfect.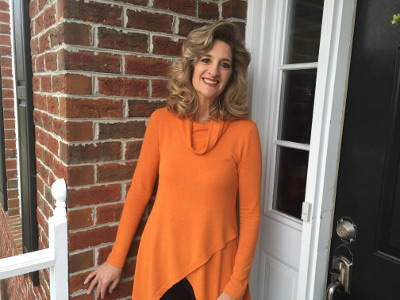 I put it back on the rack and left the store. I had thought of that tunic for about two weeks...sure that it was long gone.
Just this past week I needed to return an item at that same department store. I walked by the rack where the orange tunic had been and it was still there...50% off!
The exact tunic, exact color and size, just waiting for me! With the return I needed to make I had just enough money to purchase the tunic. When I walked up to the counter the sweet saleswomen looked at me and said, "I remember you and have thought of you BOTH times this orange tunic was returned to the store! I was hoping you would come back and find it!"
So, even though two weeks had passed and my favorite tunic had even been bought twice, it was returned for me at the price I could afford.
What have you given up today? Do you still long for something or someone you love to come back to you? Do you still long for restoration or to see something resolved? Bury it and watch God resurrect it in His way and His timing.... maybe even the same color and size!
Copyright © 2008-2015 Alyson Shedd
Read more about the writer: Alyson Shedd
---
Post Your Comment...
---