Shopping with Grandma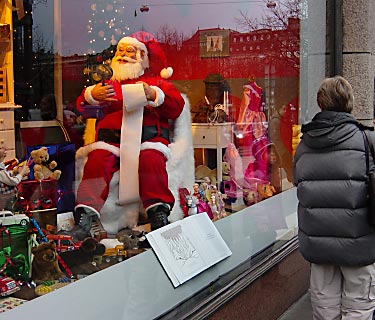 One day, my daughter Christina, her three children and I traveled to Smithfield, VA, to do some shopping. As we were walking through the cute little specialty shops, my curious four-year-old grandson, Mykle, just couldn't keep his little hands off the pretty, colorful things we were looking at. Each time he would reach up to touch something, I would say, "No no, don't touch it!" He would pull his little hand back and look back at me with a disappointed frown on his beautiful face. After a few more stores and a lot of "no-no's," he looked at me, tugged at my clothes and said, "Grandma, when are wegoing to the touch-it store?"
Copyright © 2008-2015 Jo Treinen
Read more about the writer: Jo Treinen
---
Post Your Comment...
---