Oh the Comfort of Friendship: All Weather Friends Part II - Dear Spring
A special dedication to Elisha Hudson Flick -- November 18, 2010 – March 31, 2011
______________________________________________________________________________
Now that winter's white snow comforter has melted away, spring is calling forth the tenderness of new life. She is a busy and clever one…wooing flowers and foliage, insects and animals to break through layers of soil and out of deep hibernation. "Come! Burst forth!" she urges. "Take a peek at my glorious spring sunshine." Almost instantly, tiny pansy petals flutter in gentle gusts while sparrows play fly'n seek in blossoming trees. The once brown meadows now cloak themselves in the brightest of greens. If ever a season reminds me of friends who speak renewed hope into my life, spring does.
______________________________________________________________________________
Welcome back, Spring!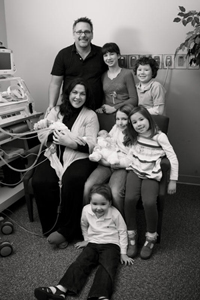 My most feminine side flourishes the moment we rendezvous. You are all about being a lady and I love that. Your soft shades of pastels and flowery fragrances enwrap my senses with a refreshed joie-de-vivre. And you must know by now you are my absolute favorite friend with whom I share Mother's Day! I love choosing a festive dress to compliment one of your colorfully clad flowering trees and pose for a Mom's Day picture with my children…a perfect souvenir of yet another year God has blessed my days as a mama.
This Mother's Day, though, I understand you'll be extra busy. I hear you have special plans to decorate the day especially vibrant and fresh in honor of our dear friend, Sissel. That's what I appreciate so much about you…that you go to extra lengths beautifying the landscape with God's hues of renewed hope, thinking about one person at a time. This year Sissel deserves your attention. Your intimate reflection of our Creator's embracing love is exactly what she needs as she grieves the recent loss of one of her baby twins, Elisha.
How deep her sorrow. I cannot wrap my mind around such a loss. But that's why I'm thankful you are here, Spring. If any of my friends captures and shouts of new hope, it is you. Your artistry is absolutely beautiful …a veritable canvas of comfort…a gift from God. You are our Maker's ambassador of life. Your suitcase has no room for death.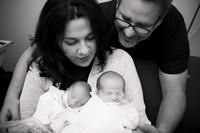 Your arrival signaled the end of winter's icy shadows across frozen ponds, replaced by canopies of pink buds on ruby-red leafed plum trees. You were a welcome change of scenery for Sissel and her family as they commuted back and forth from home to hospital every day, these past months. Your sun-glinted smile reflected their Savior's simply startling love. Your timely showers helped wash away some of Sissel's worries as she grappled with Elisha's unknown destiny. While his little lungs worked so hard to breathe day after day, you continually sang your songs in Sissel's heart with the cooing of doves and chirping of robins. Your special-delivery bouquets of prolific buttercups and bright sun-kissed tulips spoke volumes of God's radiant and affectionate love for Elisha.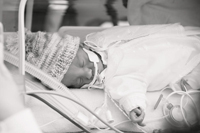 Because you carry the Lord's message of new life, I think it no coincidence that He chose you to be here when He called Elisha's name. You listened. You heard Abba's homecoming declaration. You obediently carved a clear entrance in earth's sky for a brilliantly clothed angel to greet Elisha and welcome him home. Yes, in a blink of an eye, four month old Elisha peacefully passed through the thin veil separating our world from Heaven's glory. Sissel's life changed forever. She has never been so close to eternity as when she held Elisha in her arms those timeless moments before his death. And now, heaven not only holds her precious Elisha, but a huge part of her heart…forever.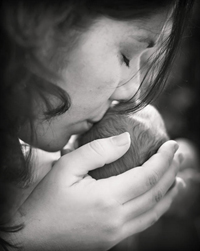 Before you arrived, Sissel and her family lovingly had prepared the twins' room for their homecoming. Little did they know, though, just how soon Elisha would be at home in a much grander room…a mansion his heavenly Papa specially prepared for him (John 14:2.) Does she think about her son talking face-to-face with Jesus and his namesake Elisha, and the apostles, and untold others? Probably. Will she ponder how he is fleshing out his eternity? Absolutely.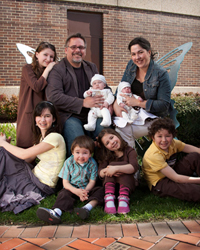 You carried yourself richly at Elisha's memorial service last month, mirroring God's splendor. How flawlessly you expressed His presence with your calm breezes. Your warmth massaged all our aching hearts. When you opened wide your endless azure sky, did the entire family get a glimpse of their Lord's thoughtful eyes watching them? I pray so. I took note of the snow white lilies you had specifically nurtured for Sissel to place on Elisha's miniature casket. That morning, you captured the Lord's infinite love as we whispered farewell to Elisha.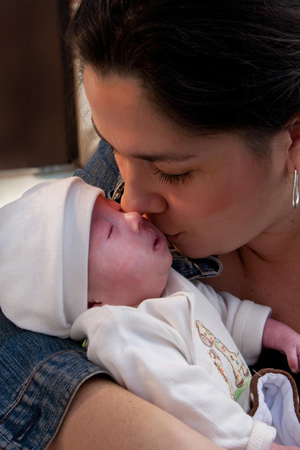 You are a good friend, Spring, never leaving Sissel's side as she journeys through her deepest feelings…the misty ones, hard to get a handle on… of missing Elisha. This Mother's Day will prove joyous as she receives generous hugs and kisses from her children. Yet most assuredly her heart will feel tinges of heartache, wishing she could snuggle Elisha and Ephraim side-by-side, cradling both close to her heart…soaking in a mélange of their newborn smells and sounds…feeling the gentle grasp of tiny hands…even one more time.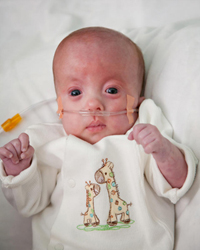 Oh, Spring, how many saddened moments have you witnessed throughout the centuries as mothers' tears fell on your morning dewdrops…when their sons were gone in the cusp of life, their prayers seemed unanswered, their hopes and plans dashed…when God felt so far away? Yet, year after year you relentlessly declare God's lovingkindness in the morning and His faithfulness every night (Psalm 92:2). When you arrive, you devote yourself to watering the parched soil of their grieving hearts, causing hope to spring up in their souls.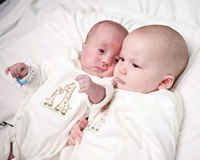 Yes, you are the season ordained by God to make all things new again. Why is that? I believe it's because you are the one who witnessed the ultimate moment of new life in history. Yes, you were the one who heard the most gut-wrenching cry of loneliness in history – "My God, my God! Why did you abandon me?" On Golgotha Hill that afternoon you also heard the most splendid words ever…words at once shattering and victorious – "It is finished." While His mother heard only a cry of defeat, you knew it as a cry of completion…the King of king's roar of fulfillment…the Messiah's shout of victory!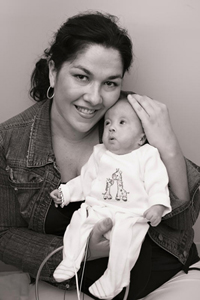 I've often wondered, dear friend, just what you looked like that first century in Jerusalem. How diligently you must have labored to soothe Mary's despairing helplessness as she watched her oldest son suffer physical mutilation and spiritual torture. Jesus -- accused of a crime he didn't commit -- judged by a rigged jury -- condemned by a spineless judge. Killed. Did you wince when God took hold of your sky and swallowed it up in darkness, ordering you to flash your saw-toothed lightening and reverberate your thunder? Your grass must have withered. Your blooms failed.
All creation moaned. Then silence.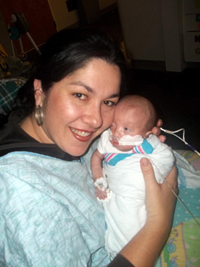 How did you comfort Mary those ensuing hours? In the fog of her agony, was she able to notice your ominous afternoon sky eventually gave way to a clear, starry night? Did she feel the softness of your lush wildflower carpet under her weary feet? Did the reflection of your amber Mustard Seed and velvety purple Irises color any hope on her face?
You persevered for those dark days, though, didn't you? You knew death's drumbeats of doom would be replaced by God' song of redemption! I can just imagine this to be your most resplendent, magnificent work ever! Trumpet lilies sounding Heaven's call to life, declaring that the gates of Hell will never prevail. Rose of Sharon, springing up from old ground, reaching skyward in colorful worship. Every olive and fig tree, bursting forth with rich and ripe fruit. All of Jerusalem must have exploded in your high-voltage hues and saturated fragrances. Surely you painted a perfect, golden, sun-drenched morning sky to boldly proclaim Christ's resurrection!
That morning, your very presence confirmed eternity's Truth -- Death is defeated!
I will ransom them from the power of the grave;
I will redeem them from death.
O Death, where is your punishment?
O Grave, where is your sting?
Hosea 13:14 (NKJ)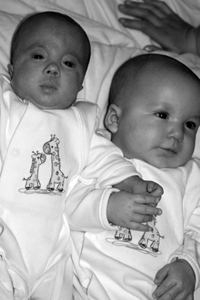 I'm glad you'll be around a little longer with Sissel and her family. Letting go…turning loose…releasing Elisha into his heavenly Daddy's arms cannot happen without some inward bleeding. Their hearts still hurt. But morning by morning, you will remind them that the same Lord who renews the trees with buds and blossoms, who renews the grass with green in place of brown, will renew their lives with hope and strength. You awaken our Maker's natural beauty and declare His incredible, inexhaustible, utterly insane love for them…for all of us!
You are a friend among friends. Thank you for blessing me in Jesus' name.
Cindy
Copyright © 2008-2015 Cynthia Newman
Read more about the writer: Cynthia Newman
---
Post Your Comment...
---