Avoiding the Boredom of Summer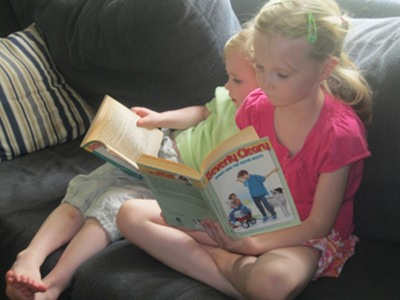 Today was essentially the first day of summer break in our house. All of the school activities are done, the program and kindergarten graduation finished, the celebrations over, and now summer is here. It's a time for rest, relaxation, family time and, all too often, boredom!
This year, I've decided to go on the offensive against the summer chorus of "I'm bored" from my children. It's not even just boredom that's the problem---it's the sibling fights and rowdiness that occur as the result of boredom that make the days difficult. I also believe that summer is one of the best opportunities we have as parents to direct our children's curiosity and encourage exploration and the development of their gifts and talents.
To be clear, I adore having my children home in the summer. I'm not a mom who cries when summer vacation begins and dances with glee when the school bus pulls up the first morning in the fall. But, I'm also a mom who likes to see my kids learning and not entertained by electronic media all day and I'm a mom who enjoys a peaceful home without bickering and necessary punishments.
So, this morning my girls emerged one-by-one from their room, wrapped in their snuggly blankets and still in their pajamas. They announced they wanted a pajama day. Occasionally, I'm okay with a pajama day, but today I wanted to set the trend for the summer. So, I pointed them instead to the refrigerator where I had posted a checklist.
Things to do before computer or television:
Clean up breakfast dishes.
Get dressed and brush teeth and hair.
Put away blankets and tidy room.
Read book(s)
Write in journal.
Do workbook.
Practice piano and do piano workbook (theory)
Read Bible.
They balked a little ("I shouldn't have to wear clothes if I'm not going to school"), but not too much. My girls actually love to read and draw and write, so pretty soon they were busy and happy. My baby girl grabbed some books and hopped up onto the sofa for some reading tim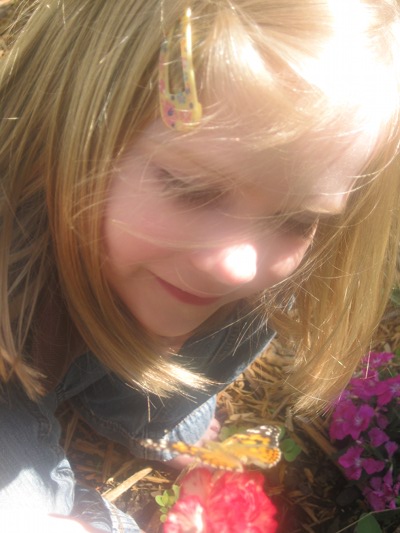 e like the big girls. The girls examined the checklist and made sure they completed each task and then ran outside to play for a while, all before lunch, and then had the afternoon to relax and enjoy as they chose.
Now, most of these tasks are not new to my daughters. Even during the school year, we do things like piano practice, reading, and Bible time every day, but always after school. Starting the summer days this way, though, relieves so much stress from our evenings and allows us to enjoy the summer nights without a to-do list.
Over the summer, I also allow them to try out an occasional camp or class that they've never done before, such as soccer last summer and this year gymnastics. These are things we don't have time for in our usual school year busyness.
Once a week during the summer, we usually take a field trip of some sort. This year we began with the Children's Museum of Virginia, but we also take smaller trips to the library or park. Every year, we sign up for the Summer Reading Program at our local library and earn a free book each month for every participating child!
In the summer evenings, we go about twice a month to a free outdoor concert in our area. These usually take place in parks or, in our case, along the beach. These concerts are my very favorite family activities, watching the girls dance to the music, listening to the orchestra play maybe Big Band jazz and maybe swing or maybe classical music. As we drive home, I ask the girls to describe their favorite song or favorite instrument and we talk about what styles of music they like the best.
My oldest daughter announced, "It's like home school!" In a small way it is. We don't pack in the full curriculum, so this is just a tiny taste of what home schooling might be like, and we don't do this all year as homeschoolers do. But, this "summer schooling" is for all families--with kids in public school and private schools just as much as homeschoolers. It's a way to have a schedule, encourage the kids to learn all the time, refresh and review what they learned the previous year in school, discover new interests, and spend time exploring the community together. Hopefully, we'll also avoid the "I'm bored" summer blues.
To keep up with Heather King, visit her blog at http://heathercking.wordpress.com/
Copyright © 2008-2015 Heather King
Read more about the writer: Heather King
---
Post Your Comment...
---