Look Picture Perfect for Your Holiday Photos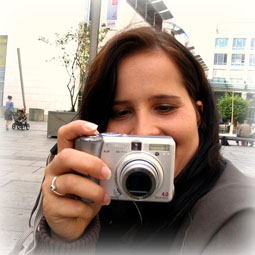 The right pose or camera angle can make a world of difference on how you photograph. Give the camera soft smiles -- smiling outward, (toward the sides of your face rather than upward), will help you avoid wrinkling your eyes and nose. Remember to keep your eyebrows relaxed so you don't look angry (you'll also look younger when you don't frown). Some other great tips for making some picture perfect memories are as follows:
Exfoliate your skin and lips the night before.
Apply basic makeup -- highlighting features you want to emphasize and darkening anything you want to subdue. (Concealer around the eyes is a must.)
Apply twice as much eye makeup, lining eyes a little more heavily. (Matte shades are always a safe choice.)
Use lots of loose powder.
Don't forget that those lips are also important. Use brighter shades in plums and red with gloss on bottom lip only.
Cover up any grey roots.
Now, get that camera ready and have a Merry Christmas!
Copyright © 2008-2015 Susan Russell
Read more about the writer: Susan Russell
---
Post Your Comment...
---