The Power of Five Minutes, Part 1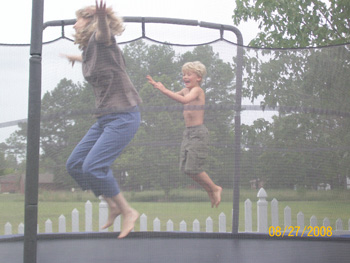 For many of our "earlier" years, our family stayed in my parents' home over the Christmas holiday. Because of the growth of our family, however, in recent years we've since stayed with other relatives or friends.
My second daughter, Sophia, was only four years old at the time of our last holiday visit with my parents where we stayed overnight, and she has not spent an evening in their home since then.

Over the past five years, I have heard Sophia mention countless times her memory of eating cinnamon buns for breakfast at grandmother's kitchen counter. She has spoken of this "five minute" encounter of eating gooey, sticky, and drippy cinnamon buns with grandmother as if this were a weekly event!
One day I asked my daughter why she spoke of this memory so much, and her answer amazed me: "I just love all the times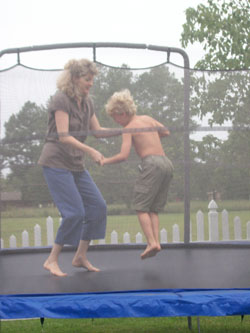 we stay at grandmother's and eat cinnamon buns for breakfast!" In my puzzlement, I told Sophia that although I'm glad she has that wonderful memory . . . it only happened once, and it lasted about five minutes!

Dear sisters in Christ, do you see "The Power of Five Minutes"? If my daughter has that kind of a memory only after five minutes, imagine with me the beautiful memories we can instill in our children's hearts, the hearts of each other as husbands/wives, and even the hearts of our precious friends when we understand the Power of Five Minutes.

"Be very careful, then, how you live—not as unwise, but as wise, making the most of every opportunity, because the days are evil." Ephesians 5:15-16 (NIV)

See my other article called "Power of Five Minutes, Part 2", I look forward to sharing with you many "Five Minute" opportunities we have to bless the ones we love.

As for the next five minutes, I'm going to play a game of "Slap Jack" with my son Stephen. I want him to grow up with memories of a mom who took the time to play games with her children . . . because five minutes may equal a lifetime in his memory!
Copyright © 2008-2015 Alyson Shedd
Read more about the writer: Alyson Shedd
---
Post Your Comment...
---