Ten Things I Learned While Scrapbooking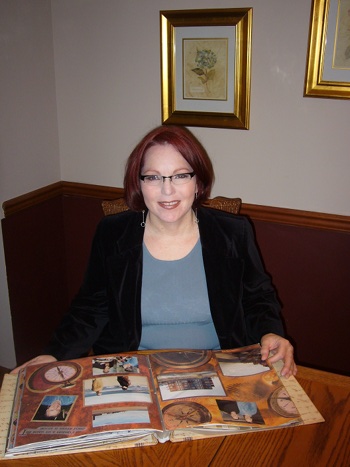 Of all the excellent sources for relaxation and de-stressing, I've found Scrapbooking to rank among the top! Interestingly, I've learned a lot about life in the process. The following is a list of 10 things scrapbooking has taught me:
Scrapbooking Has Taught Me:
1. We Have An Inherent Need to Create!—God in us gives us the need to have an outlet for our creativity. The entire world is a testament to His creative spirit. God created everything: "In the beginning God created the heavens and the earth" Genesis 1:1 (NKJV). I learned to appreciate the beauty all around me, and scrapbooking helped me to do so. Furthermore, creation is a testament to all mankind of God's character: "Because, what may be known of God is manifest in them, for God has shown it to them. For since the creation of the world His invisible attributes are clearly seen, being understood by the things that are made, even His eternal power and Godhead, so that they are without excuse" Romans 1:19-20 (NKJV). That creative spirit is within us because of our Creator.
2. You Can't Be Mad at Your Kids While Smiling!—Have you ever tried to be mad while smiling? You know, when your kids do something that you do not approve of, yet you cannot be mad because you just keep smiling? At times when I've been frustrated with my children, I simply take time out to scrapbook, and it helps me reflect on the wonderful joys of being a mother. Like Proverbs 15:3a (NAS) says, "A joyful heart makes a cheerful face." I find joy in scrapbooking my sons' lives.

3. Reflecting on the Positive Things Makes You Appreciate Your Life!—I've found that no matter what the circumstances, it is virtually impossible to be downcast while scrapbooking. Going through the snapshots of your life and the lives of those you love helps to remind you of the good things, rather than focusing on the tragedies. The second part of Proverbs 15:3 (NAS) says "But when the heart is sad, the spirit is broken." I certainly found that to be true. I began scrapbooking after my mother's suicide. Scrapbooking helped turn my sad heart and broken spirit into a joyful heart and a cheerful face.
4. Laughter is Good for the Soul!—During the most difficult of days, my friends and I have laughed until we cried while scrapbooking. Scrapbooking with friends facilitates laughter. Just like Proverbs says, "A friend loves at all times. . . " Proverbs 17:17 (NKJV).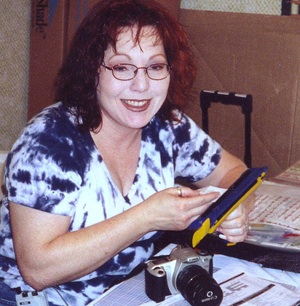 As I was healing from the suicide of my mom, my scrappin' buddies--Amanda, Andrea, and Sheryl--stuck closer to me than anyone else. Many times the people who knew you before tragedy struck simply want you to be your "old self." After a tragedy, like the suicide of a loved one, you are simply changed forever. My scrapbooking friends and I spent many hours laughing together, crying together, and making family memories together. God used this activity as therapy for me and met my needs through it. ". . . but there is a friend who sticks closer than a brother" Proverbs 18:24 (NKJV).

5. Memories Are Worth Preserving! It is an excellent way to journal life's events, a way to write down the memories of our minds—Life is short. Memories and recollections of events will only be around as long as those minds containing them are alive. Scrapbooking is a way of preserving those memories in word and print before they are gone forever.
6. Successes are worth celebrating! It is a great way to celebrate our successes—the joys and triumphs, special occasions, family memories chronicled in pictures, color and words. For me, it was fun to watch the progression of my educational experience all the way through finishing law school!
7. All Things Work Together for Good! Trials need positive commentary. Scrapbooking gives a way for us to comment on our trials—each lifetime is filled with peaks and valleys, joys and sorrows, good times and bad. Even the bad times serve a purpose. Likewise, scrapbooking has taught me to celebrate and commemorate all of life, good and bad. When we recognize the good in the bad and document it, then we see how it all works together for good. "And we know that all things work together for good to them who are the called according to His purpose" Romans 8:28 (KJV).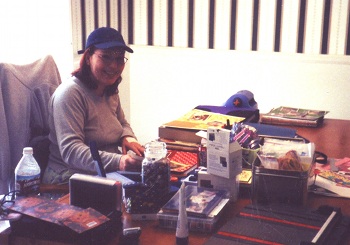 8. It is Good for Us to Remember! I believe it can be a modern-day equivalent of the remembrance stones spoken of in Joshua. After the Ark of the Covenant crossed over the Jordan River on dry land, Joshua told the children of Israel to each pick up a stone so that when their children asked, "What do these stones mean to you?" they could answer by telling of the wondrous things the Lord had done, "And these stones shall be for a memorial to the children of Israel forever." Joshua 4:7 (KJV).
9. There is Joy in Giving!—Scrapbooks make wonderful gifts. When I sent my son and his new bride a wedding scrapbook for Christmas, they both cried! When you pour your heart into the creative process and then give it away, you are giving away a part of yourself. " . . . God loves a cheerful giver," 2 Cor. 9:7 (NIV).
10. Love is Expressible! Scrapbooking is a way to convey our love for others; that brings encouragment. Face it, we all need encouragement. Scrapbooking has taught me to seize the moment to document my sentiments, insights, and love for others. It's amazing how frequently I see my teenage son pull out his scrapbooks and peruse the pages. I know that those scrapbooks will allow me to share my love for my children whether while they are still at home or long after they leave home. ". . . Love one another deeply from the heart." 1 Peter 1:22 (NIV).

I hope you will learn the joys that I have learned! And I hope you enjoy these insights I gained along the way! Happy Scrapbooking!
Copyright © 2008-2015 Kerriél Bailey, Esq.
Read more about the writer: Kerriél Bailey, Esq.
---
Post Your Comment...
---