G Force - The Guilt Thing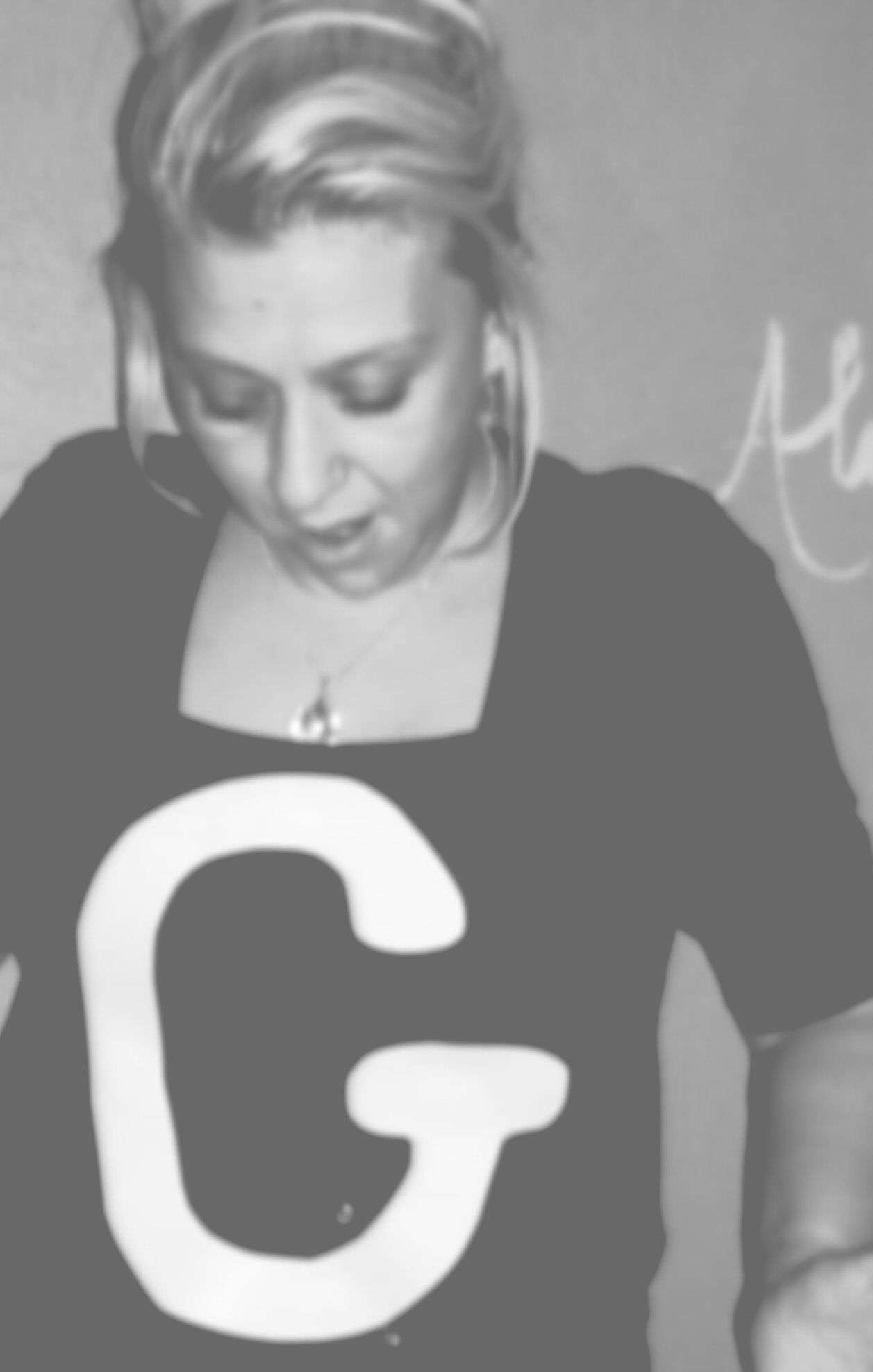 One day after church, my friend Debbie and I were chatting in the foyer. Alright, perhaps chatting is a mild term. Our two families first met almost ten years ago, and we still get marooned on conversational islands as if we are still trying to get to know each other. Time stands still. Cats and dogs live in harmony. Utopia! I love it. All of the kids, (12 between us), tease us when we say, " Get your coats...we're leaving in 5 minutes..." They will look at each other and say, "That means two hours..." and resume whatever it is they were doing. I've seen these children take their shoes off and fling them onto the "Mountain O'Shoes" that evolves in our foyer when the Harper brood comes over. Well, this was one of those extended moments with my "Communion Friend..."

Topic "du Jour"

We were discussing everyone's favorite joy-killer: guilt. Ugh. Did you just wince? Guilt is always lurking there in corners, with it's 20/20 hindsight, whispering to us, trying to convince us what we "should and could have done." In my life, I actually viewed Guilt as some depressing type of life-coach for me. I should have fired Guilt long ago! Guilt just drove me to more guilt, unearthing every dusty offensive artifact, and shoving it in my face. I couldn't escape. More than that, I didn't even know that I had a choice in the matter. I was just going to be one of those people who had a ton of junk happen to them, and I thought Guilt was my conscience that held me in check. Thanks for nothing, there, "G!"
Guilt tells us that we will never succeed, never conquer, never get over anything. Guilt says, "Look, it doesn't matter if you know the truth now, you need to flail yourself for all of those crimes you perpetrated against humanity. You need to obsess on all of those things in the past that you can't change, that evil that got you there in the first place." Guilt is also it's own little eco-system: it feeds itself. It seeks more of itself to join in on the fun at your personal Pity Party...and trashes your house. Guilt requires very little fuel to keep going...and growing. If we could harness the raw power of guilt, imagine what we could do! "Energy Crisis Safely Averted by Overwhelming Guilt!" Woo! Based on the burden of guilt that I personally was lugging around with me, everyone on the planet could get free satellite TV-- for sixty years. On me. Awesome. Double Woo!
"Everybody out of the pool!"

Because Debbie and I endeavor to find humor in almost every circumstance, we joked that we should "knock Guilt down a peg or two," to weaken it and release it's grip—by all of us wearing sweaters with a big "G" on the front. The "G" represents our ongoing struggles with feeling guilty. A "Scarlet Letter" of sorts. We are swimming in this guilt—chin deep! And, let me just say...we look ridiculous bobbing around in those inflated dinosaur floatie-thingys.

"Innocent until proven guilty..."

God seeks to bring about our restoration through conviction and repentance. The only way to be free from guilt's prison is to willingly put our sins right at the feet of our Creator. Nothing else will bring about the complete healing that God desires to give us. We do not want a partial or imaginary healing. Would you want to limp around in pain for the rest of your life with a "pretend" healing of a broken leg? And, yet, we choose to spiritually limp around with our unhealed spirits. Man's answer for overcoming guilt is to cover it up or ignore it. Sometimes, we overcompensate for our unresolved issues and even overschedule our lives so we have no time to even think about being spiritually restored. God's answer is to remove the root problem. God doesn't just pluck the leaves off of weeds that are choking us, He yanks the roots completely out of the ground. Guilt's pangs can be excruciating and it's grip suffocating. Guilt is wholly unproductive. It's dead weight and static.

Conviction is dynamic and is a continuous "pricking of our consciences and heart" until we surrender to God. Conviction is a loving reminder from a loving God. If God did not care about our freedom and restoration, He wouldn't keep reminding us that there's a better way. He would let it go, and let us suffer.

Get a grip

One of the most powerful things concerning the power of conviction, grace and forgiveness I have ever witnessed was when I was watching a documentary about a true crime. The perpetrator was being sentenced accordingly, and his victims' families were allowed to speak their minds to him. Dozens of damaged and deeply hurt (and rightly so!) people verbally attacked this man, some threatened him, and some cursed him to "burn in hell." No shocker there. He did some pretty horrible things. During the entire barrage, he sat stone-silent, with dead eyes. No emotion visible whatsoever. His reaction gave validity to his medical diagnosis of sociopath. His silence and apparent detachment only infuriated the crowd even more. People were screaming and hyperventilating! Now, there were three other families that offered him their forgiveness. Each time he was told that he was forgiven, he collapsed into a liquid and wept the biggest tears. He made the most heart wrenching sobs. Those were the ONLY times he showed emotion. There is a vastly different dynamic at work when a sinner is in the grip of God's Grace!


Remember, the devil seeks to destroy you. This isn't a joke. It's real, this is warfare, and Satan is old-school crazy: he uses every weapon he has: "For the Enemy roams about, seeking those whom he can devour." 1 Peter 5:8 (NIV). He's sneaky. But, don't you think he's getting just a wee bit rusty? "Trust in the LORD with all your heart and lean not on your own understanding; in all your ways acknowledge Him, and he will make your paths straight." Proverbs 3:4-6 (NIV).

God's Quick-Start Plan...

Start with forgiveness. What on earth does banishing guilt have to do with forgiveness? Everything! We must first repent before God. We must see the ugliness of our sin for what it is and face it. We must see its horrible, impending consequences and the chains of guilt that entrap us, because of it. The weight of our sin and guilt, we can not bear—we collapse under the heaviness and suffer the perpetual torment. There is no payment or sacrifice or "re-do's" that we can offer, that will right the wrongs. But God in his loving mercy-beyond anything that we can imagine-- frees us, forgives us and removes the chains of guilt by the sacrifice that was made in our place. This was His arrangement with his son, Jesus, that he would suffer in our place. Because of that great divine exchange, we don't have to carry the guilt and crawl through the dirt carrying the cross for ourselves—it's already been paid—the provision for our freedom from that guilt and gut-wrenching condemnation has already been made. We have been forgiven. The guilt is lifted. We are free.

Because of the forgiveness and freedom we receive, we then must extend it to others. You may not feel forgiving towards those who have hurt you. You may be unable to forgive yourself. I get it. Makes sense. However, you must walk in forgiveness before you embark on your new guilt-free life. Forgiveness is a recognition that you alone are unable to give the offender (that includes you) the forgiveness they need. Ever. That's why it's called "divine forgiveness." This is God's territory. True forgiveness also requires the presence of God in your life, because you too have been forgiven. That is precisely why many who have not received God's forgiveness through Jesus, (yet) cannot even grasp the true concept of forgiveness. It is foggy at best, and the desire to forgive is completely foreign and highly irrational. It is even viewed as weakness! "To the one we are the smell of death; to the other, the fragrance of life." 2 Corinthians 2:16 (NIV).

Isn't it interesting that, as a Christian, the concept of forgiveness makes perfect sense? The further you walk with God, the more eager you become to forgive. Yes, really! It's insane! No one gets off of this planet without experiencing struggles, trials, and setbacks. But, what if you could have peace and joy while you are going through these things? "What?! What madness is this?!" you might be pondering. Without the power of God, through the blood of Jesus, we will NOT overcome. There's a guarantee. We will remain frustrated, marginal, and secretly miserable. We will revisit our sins again and again. They will not be removed. But God says he will remove them as far as the east is from the west.

With God, we will no longer be chained down to the past. With God, all of those minutes, hours, millennia we have wasted ,trapped in our guilt, will give way to joy and peace and love. With God, we will live an abundant life. "I came so that you may have life abundantly ." (NIV). Our freedom must be a big deal to God, because He sacrificed His Most Precious Possession so we could have it. Think about that. His only Son took our place on that cross and died a gruesome death. He did this so that you, also His Precious Prized Possession, could experience the indescribable fullness of the Father and what His love is really all about.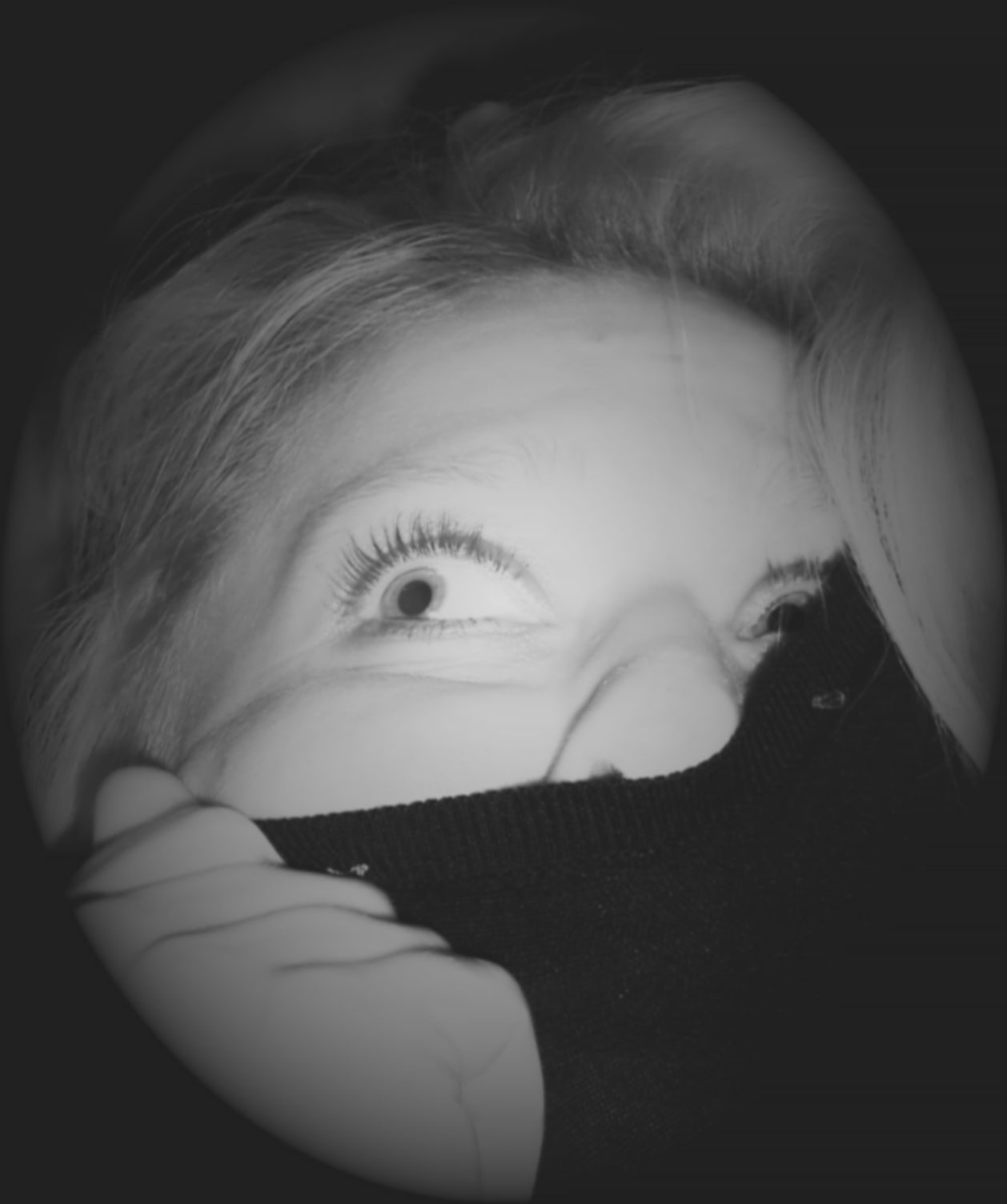 "Get me outta this thing!"

You know, my "G" sweater might have been a straight jacket-- now that I am thinking about it. I was forever getting tangled up in my "G" sweater...thrashing around like a dog under a blanket, unable to liberate myself and see the light of day. Just when I thought I was gaining ground and planting my little victory flags all over the place, a little whisper brushed by me like some evil little foul-mouthed butterfly. " You should never have said that. You are too weird. You could have done that better...now everyone will be messed-up! You are a terrible parent. You are a horrible wife. Your friends deserve a better friend. You ruin people."
I found myself in endless, consuming cycles of doing it over, trying to recreate memories and moments. There I would go again, trying to work everything off. Again, trying to redeem myself; although clearly, I know that "...it is by grace you have been saved, through faith—and this not from yourselves, it is the gift of God." Ephesians 2:8 (NIV). It is only through the power of Jesus Christ that I personally began to experience what guilt-free living was all about. And, with God, there is so much more freedom to be had! Tough times will be had by all whether we believe in God or not. The rain falls on the righteous and the wicked. "...I will have mercy on whom I have mercy, and I will have compassion on whom I have compassion." Romans 9:14-16 (NIV). But, let me tell you the truth. You want God in the midst of your troubles and sorrows. You want God in the midst of haunting thoughts in the quiet of the night. I have spent many days and nights full of struggles, stresses, anxiety, despair, and deep sadness both as an unbeliever and a believer. I have to tell you, it is exponentially better with faith and hope...and Jesus right there with you. All of the time.

Blue prints
God has a plan for your life and a set of directions. His way is the only way. It may look too difficult or time-consuming. Maybe even impossible. With God, nothing is impossible. "I can do all things through Christ, who strengthens me."(Philippians 4:13 (NIV) That's the point. Victory can only be attained when there is a partnership with the Lord. This is a Biblical truth, not just a warm-fuzzy thing to say, or frame and display above your kitchen sink. It is pure unalloyed truth. Surrendering your guilt will free you in ways you haven't even thought about. "And we know that in all things God works for the good of those who love him, who have been called according to his purpose." Romans 8:28 (NIV).

Parting is such sweet sorrow....

"Well, take that, G Sweater! I'm hanging you out to dry, my old friend!" Besides...summer is almost here in the Old Dominion. Won't need the sweater. FREE AT LAST!
Copyright © 2008-2015 Jodi Crago
Read more about the writer: Jodi Crago
---
Reader Comments...
2009-06-08 10:55:04
"I feel so guilty when I fail to tell you how great your articles are!
Opps! False guilt! "
- Laura
2009-06-07 23:49:20
"I love your writing Jodi! So real! Love it. Thanks for sharing."
- Barb
---
Post Your Comment...
---