Childhood Friendships Part 2 - Miracle in the Making
Who would ever think that she would be one out of a million to have an adverse reaction to medication? Of course, none of us would, but that's exactly what happened to my good friend Meredith.
In May 2005 Meredith was prescribed a Z-pack for a sinus infection.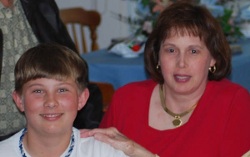 By the next day, Meredith knew something wasn't right. Her dad took her immediately to the hospital. Two days later she was airlifted to UNC Chapel Hill's burn unit. Meredith stayed there for the next six weeks on life support.
Meredith had Stevens-Johnson Syndrome (SJS), and Toxic Epidermal Necrolysis (TENS) which are conditions caused by severe adverse reactions to medications. Her body was burning from the inside out. They put her in an induced coma to keep her body from burning up. Meredith's face and neck had turned black and the skin on her body had fallen off.
Several times the doctors told her husband Scott that she probably would not make it. But God had a different plan for Meredith's life. After many days of nurses working around the clock, Meredith's body slowly started to show signs of healing. She was released from the hospital the end of June of that year.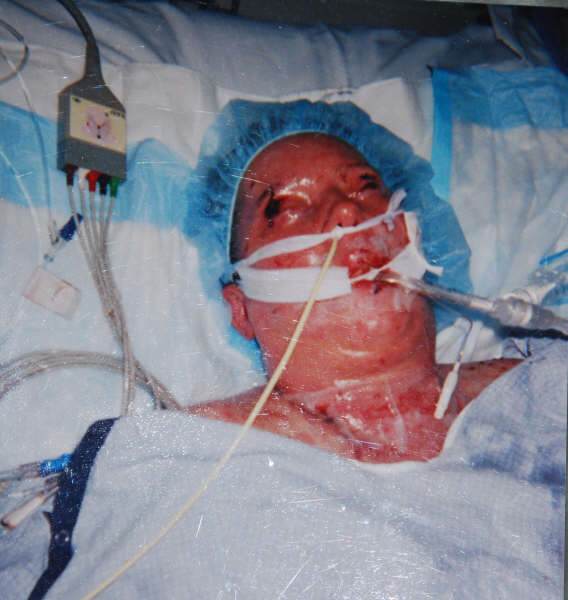 Road To Recovery
Although Meredith was able to go home, she still had a long road to recovery. Small tasks became major hurdles. The ability to perform practical, everyday functions like getting out of bed, taking a bath, and getting dressed were obstacles she had to overcome.
Not only had she lost all of her muscle strength, Meredith was now blind in both eyes. The inability to see her son grow up added to her despair. Meredith and her husband went anywhere and everywhere to see eye specialists, many of them giving her little hope of ever seeing again. She had to have many surgeries on her eyes. At one point it was necessary for her to have both of her eyes sewn shut for two years to help with the healing process.
In March 2007, she had her first major surgery to help restore her eyesight. Dr. Edward Holland, who is with the Cincinnati Eye Institute, performed surgery on her brother who donated stem cells from his right eye, which were sewn into her right eye along with cadaver cells to promote regeneration. The next day, her son, Tyler, was in the room with her. Meredith remembers the joy of that day:"Praise the Lord! The next morning I was able to see a faint shadow of Tyler-- I hadn't seen him in two years."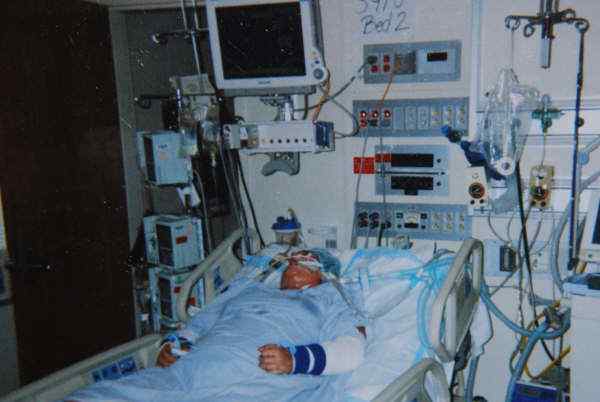 At a later date, doctors repeated the stem cell surgery on the other eye. Slowly, Meredith's eyesight began to improve.It was nothing short of a miracle!
Today, Meredith can see--by the miraculous grace of God and skilled hands of the doctors! She still has challenges she faces everyday-- like eye lashes that grow inward instead of outward and no finger nails or toe nails. She is also photo sensitive to light and has to wear dark glasses outside when it's bright.
Through it all, Meredith knows that God has a plan for her life, and she gives all the glory to God because she is alive today and has her sight! She says through her ordeal she has gained a gentle spirit and an appreciation for small things. She feels blessed to be able to share her testimony with others about her miraculous healing.
*Note: According to research about Stevens-Johnson Syndrome (SJS), and Toxic Epidermal Necrolysis (TENS), almost any medication including over-the-counter drugs, such as ibuprofen, can cause SJS. Most commonly implicated drugs are anti-convulsants, antibiotics (such as sulfa, penicillin and cephalosporin) and anti-inflammatory medications. *
Visit for more information:
http://www.stevensjohnsonsyndrome.net

http://www.skinassn.org/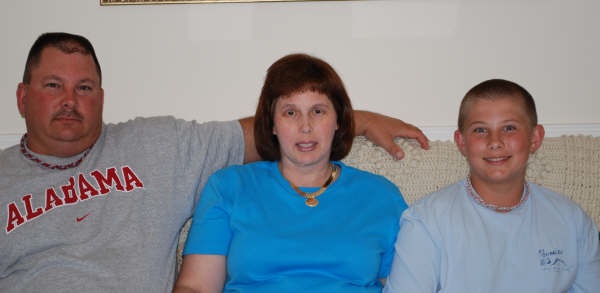 Copyright © 2008-2015 Amy Turner
Read more about the writer: Amy Turner
---
Post Your Comment...
---