A Closer Look at the Homeschool Option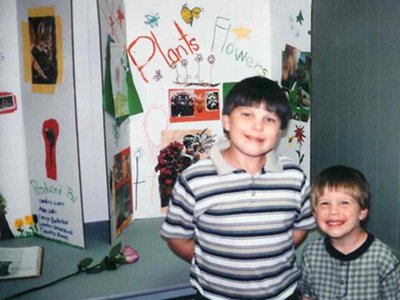 Having so many choices for schooling our children is part of the current culture in America. It seems everywhere we turn there are more and more decisions to be made, especially now that technology is growing so rapidly. How do we, as parents, keep up with our children, their activities, our homes, our church commitments, and our schooling responsibilities? Narrowing down our choice of school is half the battle. But are we at peace with our decision? Do we feel prepared and equipped? Will our decision change a year from now, or even six months from now?
As we are aware of the different educational choices available for parents to provide for their children, I will offer a closer look into the choice to homeschool, and the many aspects to consider. The decision to homeschool can be an incredible "leap of faith;" seem like an overwhelming, "way-out-there" kind of decision; can be considered a foreign concept for many; and can illicit feelings of being overwhelmed, for others.
It's sometimes hard to pull away from the mainstream of society and be in control of something you didn't think was possible. Parents can choose to homeschool all or some of their children. They can choose which curriculum they want to teach, or even to "unschool" their children by using a whole different platform that will be better designed for their children than the traditional classroom method.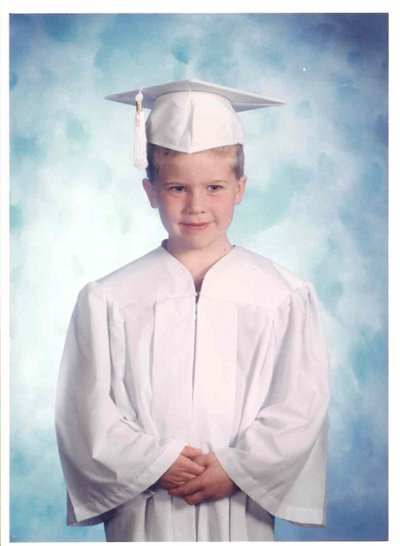 Tips for Getting Started
The best option for those choosing, for the first time, to educate their children at home, is to start out as simply as possible, and build or change your plan for improvement as you go along. Begin with one curricular choice to see how it works out for your family, and then possibly add something new later in the year.
Books To Answer Questions
As a parent dives into this new venture, she will benefit first by asking as many questions to as many homeschool pioneers as she can find. Helpful books are available in the library about how other families schedule and plan their lives with their children, even when several children are on all different levels, according to age or understanding.
Some helpful books are, A Survivor's Guide to Home Schooling by Shackelford and White, Beyond Survival by Diana Waring, and Teaching Children by Diane Lopez.
Educator and Curriculum Fairs
Educator or Curriculum Fairs are also available in many states, where parents can peruse many choices of curriculum that are on display, and even ask questions of the authors or other relevant experts. These large venues also have inspirational and motivational speakers on hand. Topics such as "Training your children in the way they should go," are among those presented in such a venue. This is a great way to develop a plan with the guidance of others who have had more experience.
Visiting teachers' supply stores and craft stores is also a helpful way to get ideas to make learning fun, and to approach this new, otherwise "daunting" adventure in a very natural and comfortable way.
Curriculum
There are hundreds of curriculum choices available, which can be chosen as a "mix or match" type plan, or as an all-in-one; one may want to use Abeka for Language, Saxon for Math, and Bob Jones University for History, or one may also use the same curriculum for all subjects. "Unschooling" a child might mean that a parent doesn't want her child sitting at a desk filling in workbooks all day. There may be a child who is a "hands-on-learner" who needs to build things or take things apart, do lab experiments, or learn "living history" by re-enacting what is happening in a History book or a Chapter Book. Parents investigating the homeschool option need to take time to research the various methods to discover which works best for their family values and their children's unique needs.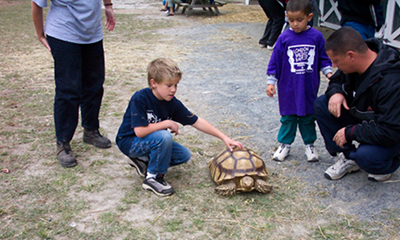 Educational Resources via Computer
Some parents opt to teach their children using educational resources provided via the computer such as "Switched-On Schoolhouse," "Teaching Textbooks," or Abeka DVD Programs, where the child watches a classroom on DVD and follows along with his own book and workbook.
Homeschool Co-ops
There are groups available so that no one is alone in their homeschooling endeavors. Parents may choose to become involved in a co-op where each parent takes turns teaching the other families' children on a particular subject and vice versa once a week. These can be found online, through word-of-mouth, or through churches.
Many homeschooling groups offer field trips and playgroups to provide plenty of social interaction for the children, as well as camaraderie for the adults to find out what resources others are using, and keep up on the latest trends.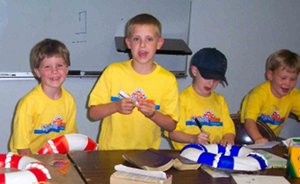 Homeschool Field Trips
Many museums, zoos, farms, libraries, amusement parks, and businesses offer tours or behind-the-scenes education for homeschool groups. Some zoos allow children to see how the animals are fed and taken care of and may even offer a chance for children to feed an animal. Some farms offer hayrides, pumpkin patch picking, insect discovery, or even how to plant your own garden. Libraries often provide tours, which teach kids how to use the resources, and how to research, and many have a story time scheduled for the little ones. Amusement parks can give tours on how the rides and roller coasters work while teaching physics and engineering. Many businesses, such as bakeries, furniture makers, factories, or auto plants allow kids to discover with their own senses how products are produced. The opportunities are endless.
Enrichment Programs
Another advantage to homeschooling is the opportunity to attend Enrichment Programs with other homeschoolers, and change to various classes throughout any given day. The classes are usually once or twice a week and often taught by other homeschooling parents with different levels of experience, degrees, or certifications. Classes can range from art to zoology. There are usually classes for science, history, math, music, choir, English, P.E., literature, and writing, as well as high school credit classes like Geometry, Algebra, Chemistry and Physics, various languages, and many others.
Homeschool Enrichment programs may also offer yearbooks, plays, picnics, proms, student government, end-of-the-year character awards, and graduation commencements. It is a great way for homeschool students to feel like they are part of something and that they can bond with others throughout their years in school.
Additional Activities for Homeschoolers
One of the main questions that has been asked of homeschooling families is, "Do the children get enough socialization?" We've had to answer that familiar question at least a hundred times. There are many ways for families and children to interact with others: sports programs sponsored by homeschool or community organizations, like baseball, soccer, football, basketball or other sports teams; activities at the local YMCA, Recreation Centers, or other community centers; church activities which may provide Sunday School, Children's church, youth group, Awana, Royal Rangers, Missionettes, summer camps, Vacation Bible Schools, choir, and other events.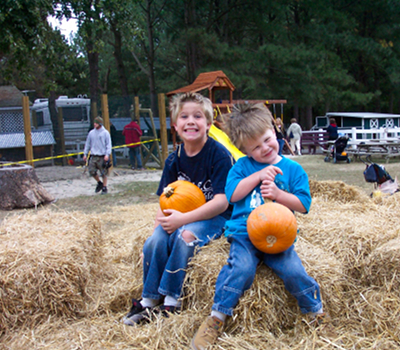 Private lessons can afford: ballet, tap, karate, gymnastics, or other individual sports or music lessons. Children's choirs or stage companies can also provide a unique experience. Walk-a-thons, marathons, or other charity causes for various needs are another great way to integrate into the community. Participating in soup kitchens, can drives, or visiting the elderly and other community or church outreaches can instill a sense of service into the hearts of your children.
Ultimate Advantages of Homeschooling
Ultimately, the advantage of homeschooling is that the parents can remain the primary influences on the children's thinking and behavior. The lack of that primary influence can show up later--spiritually, politically, and socially. When parents are the role models and teachers, ideas and discussions can be based on sound biblical principles. Godly parents have the opportunity to shape godly character in their children. For a homeschooling family, time is preserved to focus on what matters most to their individual family, rather than so much of the time in a week under the influence of the main-stream secular culture.
Conclusion
I hope this gives you a closer look at the option of homeschooling. Stay tuned for more and feel free to leave your comments.
Copyright © 2008-2015 Suzanne Newton
Read more about the writer: Suzanne Newton
---
Post Your Comment...
---