<Back to Friends
Suzanne Newton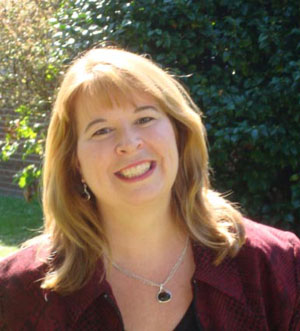 Suzanne Newton is a native of the Tidewater area of Virginia. She and her husband, Ricky, just celebrated their 20th wedding anniversary!
They have 4 children: Ryan (16), Jacob (12), Tyler (7), and Zoey (2). Their family adopted their beautiful daughter Zoey from China in December 2006. Her brothers adore her and they are all excited to have a little sister.
Their oldest son, Ryan, was homeschooled until 6th grade, and this year he will be a junior at a private Christian school. He is an excellent student and loves to keep up his grades. He has played many sports and enjoys paintball with his friends. Jacob has been homeschooled his whole life and will attend 7th grade in school with Ryan next year. Jacob loves baseball, swimming, art, and is an outdoors person. Tyler has been homeschooled, except for last year when he attended public school for 2nd grade. Tyler enjoys playing baseball, making his own board games, and he is very good in art. This year Suzanne will teach him again along with his sister, Zoey, who will do exactly what toddlers do best — make lots of messes and look cute at the same time!
Suzanne and her family attend Glad Tidings Church where her husband teaches high school Sunday School and she assists directing the Early Childhood Dept. every other week. She also coordinates and schedules teachers/parents to help out in the Early Childhood classrooms each week.
During the school year, her children who are homeschooled attend enrichment classes one day a week. Suzanne teaches a high school Interior Design class and will be adding another class in Ancient History & Geography. She has enjoyed teaching children in church from infants to youth in various classes such as Sunday School, Vacation Bible School, Children's Choir, Missions classes and now in the homeschool programs as well.
Her hobbies are teaching, gardening, decorating, photography, singing, writing, traveling, and exercising. She also enjoys blogging with other adoptive parents, and she has a website when Zoey was adopted which is
http://www.babyjellybeans.com/web/do/site/home?ID=101950,
and she can be reached at her email address which is
suzanne.newton@myfrienddebbie.com
| | |
| --- | --- |
| Articles by this writer: | Recipes by this Writer: |
| | |
<Back to Friends