God Doesn't Waste A Thing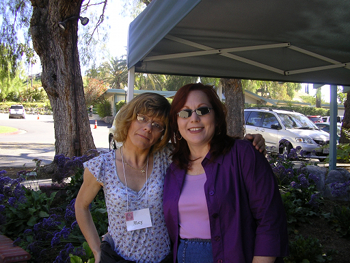 Have you ever purchased a piece of clothing, perhaps during a sale, thinking it would go perfectly with a particular outfit, only to get it home and realize it doesn't match? Then you have to take the time, energy and gasoline to drive back to the store in order to return it. It seems that the entire shopping trip was a waste of time. I hate it when something feels like a waste of time.
Sometimes the seeming waste is much more serious than a shopping trip. Perhaps, like me, you can think of something not so mundane. Times that life has been painful or difficult. Sometimes those things feel like a waste also. A waste of time, and energy, and tears. But God is the perfect steward. He doesn't waste a thing. We may be able to see immediately how God is going to use an event in our lives for His perfect will. At other times it seems He could never use a particular event or tragedy. I'm here to tell you otherwise. God truly takes the ashes of our lives and experiences and turns them into crowns of beauty.
As it says in Isaiah 61: 1-4 (NIV) The Spirit of the Sovereign LORD is on me, 
because the LORD has anointed me 
to preach good news to the poor. 
He has sent me to bind up the brokenhearted, 
to proclaim freedom for the captives 
and release from darkness for the prisoners, to proclaim the year of the LORD's favor 
and the day of vengeance of our God, 
to comfort all who mourn, and provide for those who grieve in Zion— 
to bestow on them a crown of beauty 
instead of ashes, 
the oil of gladness 
instead of mourning, 
and a garment of praise 
instead of a spirit of despair. 
They will be called oaks of righteousness, 
a planting of the LORD 
for the display of his splendor.
They will rebuild the ancient ruins 
and restore the places long devastated; 
they will renew the ruined cities 
that have been devastated for generations.
My life verse has always been Romans 8:28 (NKJV) which states: "And we know that all things work together to good for those who love God and are called according to His purpose." I remember a time, a few months after my mother's suicide, when that glorious truth of this scripture was revealed to me. Enough time had passed since her tragic death that most people in my life thought I was "over it." But I remember feeling as if I would never "get over" the death of a loved one by suicide, let alone live to see God use it for His glory. But God proved me wrong!
On this particular day I just couldn't fathom how this tragedy could be used for good. I was crying…again. I didn't want my sons to see me crying on yet another day, so I walked out into the backyard. I asked my husband to come outside with me. I'll never forget it. It was 2:00 pm on a Friday afternoon. Sobbing, I asked him "Please tell me how God could ever use THIS for His glory?" I desperately needed some assurance, and I was not disappointed. My wise and beloved husband said to me "One day somebody you love will be touched by the tragedy of suicide. They will feel all alone, but then God will bring you to mind and they will reach out to you to find comfort, knowing that you understand their pain."
He was more right than we could have imagined! You see, at that exact moment, 2:00 pm, on that exact day, that particular Friday, my friend Mary's sister ended her own life. I did not find out until the next day, but when the phone rang early that Saturday morning, it became crystal clear. It was my friend Mary. She said the Lord brought me to mind, knowing that I had gone through the tragedy of suicide with my mother. She desperately needed to talk about her sister's suicide with someone who would understand the depth of her grief. God chose me. 2 Corinthians1:3-4 (NIV) tells us: "Praise be to the God and Father of our Lord Jesus Christ, the Father of compassion and the God of all comfort, who comforts us in all our troubles, so that we can comfort those in any trouble with the comfort we ourselves have received from God." God had comforted me in my time of trouble, and now He called upon me to comfort my friend. God used the pain of my mother's suicide to comfort Mary in her time of need!
You see, God doesn't waste a thing. If you are at that place where you cannot possibly fathom how God could use your circumstances for His glory, just be patient. He will. Just like He continues to use the tragedy of my mother's suicide to minister to others who have been initiated into that dreadful club. It's a camaraderie that no one would ever choose, but it is not a waste. God, in His infinite wisdom, can make beauty from ashes, gladness from mourning, praise from despair, because He never wastes a thing.
Copyright © 2008-2015 Kerriél Bailey, Esq.
Read more about the writer: Kerriél Bailey, Esq.
---
Post Your Comment...
---