< Back to Poems & Creative Writings
Momma's Bed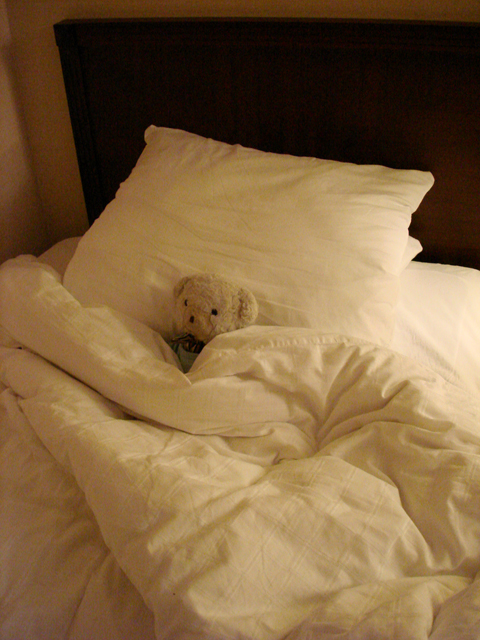 Before I can even remember
She nursed me here so sweet and tender
Faded memories I have
Resting here between Mom and Dad

There, was always safe and warm
My refuge from a summer storm
When loud the thunder crashed outside
Beneath your covers I would hide

Pillows, blankets, soft and deep
With my teddy I would creep
Escaping shadows on the wall
Within your arms asleep I'd fall

And when my dreams were dark and scary
Breathless, on tiptoes I would hurry
Make my way to this sanctuary
A place where nothing could ever hurt me

Fevers, earaches, constant coughs
Some nights were especially rough
Watching every breath inhaled
No peace you had 'til I was well

And when Dad was gone, out to sea
Nights with you was a special treat
Here you taught me how to pray
Our Father, who art in Heaven, hallowed be thy name




This poem is dedicated to my mother Johanna, whose bed was always an inviting place to be. This poem was inspired by my daughter Madelin and a night she spent in my bed after a late night watching "Hello Dolly." Thanks for staying up with me Madelin.
Copyright © 2008-2015 Christina Messer
Read more about the writer: Christina Messer
---
Post Your Comment...
---