<Back to Friends
Christina Messer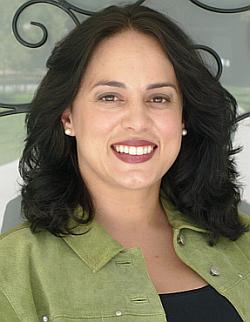 Christina Eileen Gibson was born May 3rd, 1976, in southern California. Her parents divorced when she was two years old. She has an older brother and a younger sister. Her mother married a naval officer when she was six years old and she gained three new step-sisters, two older and one younger. Due to the nature of her step-father's job, her family rarely stayed in one place for long. She has lived in Rhode Island, Washington State, Springfield, Virginia, and Virginia Beach. Between each duty station her family always returned home to California. Her's was a childhood grown up around the country. Christina is a survivor of sexual molestation that lasted over a ten year period. A brave and godly mother was her rescuer along with the help of a great counselor. Because of the grace of God, her life is a living testimony to the Lord's ability to work all things for good.
Christina has been happily married to Michael Messer, her high school sweetheart for the past 14 years. Married in 1994, she and Michael have three beautiful children together, Caitlin Wynonna, 12 yrs. old; Mykle Isaiah, 10 yrs. old; and little Miss Madelin Christina, 7 yrs. old. She was a stay at home mom for many years, and loves to cook. Along with mother, Christina is an accomplished professional singer and songwriter. She is also an author of poetry, and short stories. Christina leads the children's worship every Wednesday for the chapels at her children's' school and is also a worship leader at Grace Bible Church. She has recently gone back to college, with the personal goal of finishing her bachelor's degree.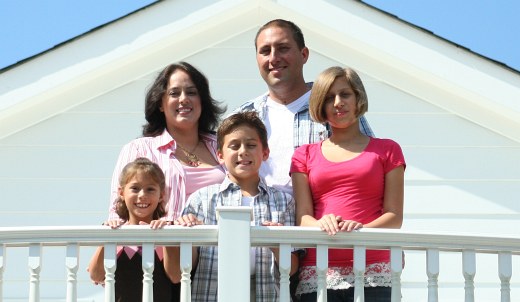 Christina has a passion for teaching and sharing God's love with women and children. The Lord is using her and her life in many dynamic ways. Christina has dealt with many difficulties in her 32 years. Her beloved step-father unexpectedly died when she was sixteen years old, while just a junior in high school. She had to grow up fast and help a grieving mother get through the day; along with stepping in as acting parent to her younger sisters. Married at the young age of 18, the first year of her marriage almost ended in divorce but was stopped on the very day it was to be finalized. Madelin was a very sickly child and became deathly ill twice in her first year of life. There were many nights that Christina cried unto the Lord to heal her precious child. Christina is a strong believer that the Lord has allowed her to experience suffering so that she may share her experiences with others and give them hope.
Christina's favorite truths from scripture:
Greater is he that is within me than He that is in the world.
I am more than a conqueror through Christ Jesus who strengthens me.
All thing work together for good to him who believes and is called according to His purposes.
Christina invites you to listen to her original songs:

(In WMA format)

1. If Only I Had the Words (5 MB)
2. Count It All Joy (3.5 MB)
3. Show Yourself To Me (4 MB)

| | |
| --- | --- |
| Articles by this writer: | Recipes by this Writer: |
| | |
<Back to Friends