Facebook or Your Marriage?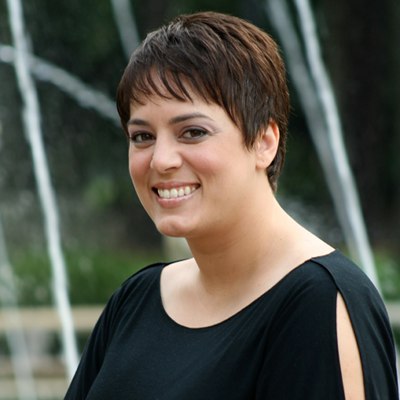 This article is not a slam on Facebook or any other social networking website. In fact, I myself am an avid Facebook user and enjoy its many social benefits, especially being able to keep in touch with friends and family in an instant. However, I would like to use this opportunity to give a gentle warning regarding social networking and the easy trap of getting emotionally and inappropriately involved with a long lost love.

A Dangerous Trap

After some candid conversations with other women on this subject I was compelled to write this article. Whether we realize it or not, we all have attachments to past loves. There are emotional ties that we will always have especially in past relationships where intimacies have been shared. Feelings that have been dead and gone for many years, even decades, can suddenly come flooding back after one single friend request.
Last fall, my husband bought me a new laptop to work on my various writing and musical projects. I was just like a little kid. I took my computer everywhere and became addicted to it. That's when I discovered Facebook. Yay! Talk about obsessed; I just couldn't get enough. It was wonderful to be so easily connected with long-distance relatives and friends. People I hadn't talked to or seen in years began to contact me and I contacted some old friends myself. One of these friends was an old boyfriend from junior high.



Curiosity is the Bait

I was curious and just wondered what had become of my friend from long ago. And wouldn't you know it, I put his name in and there he was. I sent him a message not even knowing if he would answer because even though we had a relationship in junior high, I hadn't treated him so well in the end. Anyway, he responded. It was a relief to get the chance to apologize for hurting him in the past and he graciously accepted. In fact, he even called me to reassure me that he had only the fondest memories of our sweet childhood relationship.
That's when it happened to me. He probably had no idea, or maybe he did, that I was still a little smitten with him. Feelings that had been buried and gone for almost 20 years were coming back. Please hear me! I was not looking for anything but friendship; I even asked my husband if he would mind that I chat with my old friend on occasion and he had no problem with that. I've been happily married for 15 years now, but that didn't stop the feelings.

Unexpected Trouble

This was unexpected and a little troubling. "For as a man thinks in his heart, so is he," Proverbs 23:7 (NKJV). I sort of felt like I was cheating on my husband whenever my friend and I chatted on line because it felt so nice to talk with another man. It felt wonderful to know that somewhere out in this big world there was somebody else who occasionally thought of me with the kindest of regard. I found myself wanting to chat more and more with my friend and I even thought about him a lot during the day.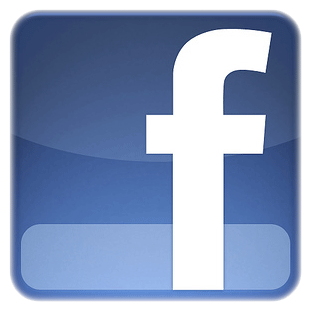 Heeding the Conviction

That's when the conviction set in and I began talking about this experience with my sisters. After sharing with them, they both confided in me that they had once been involved in a similar situation, thus this article. One of my sister's became so close to an old boyfriend online that it really did begin to affect her marriage and her husband had to put a stop to it.
I write all this to say that we are all vulnerable and we need to guard our hearts. If you find yourself in a similar situation, cut it off right away. Don't allow yourself to become too attached. Don't worry about hurting the other person's feelings because your marriage, family, and/or spiritual wellbeing may be at stake.

Let the Past Stay in the Past

That friend of mine ended up having some marital troubles of his own. His wife was online chatting with people and getting too involved. When we stopped corresponding he had just moved out of his home and was talking divorce. This is how serious finding a past love can be. Let the past stay in the past and ask the Lord for protection over your feelings and emotions.

Victory over Vulnerability

"The thief comes only to steal and kill and destroy," and he will use our feelings because they can be so powerful sometimes, (John 10:10 NIV). Satan is a liar and many times our feelings are a lie, too. Our feelings can deceive us, rob us of our contentment, steal away what God has already blessed us with, and ultimately destroy our future.
Friends, please heed this gentle warning -- guard your hearts and your marriage covenant. Don't take a chance—Don't let the enemy have a foothold, or He will take over and leave you powerless and defeated!


Copyright © 2008-2015 Christina Messer
Read more about the writer: Christina Messer
---
Reader Comments...
2011-07-06 10:07:04
"Ha, I googled my name and came up with your blog, really like your articles and am going to share them with my friends. Thanks so much!-Christina :)"
- Christina
2011-05-31 05:50:50
"Thanks for the article. I needed this. I too wondered how an ex-fiance was doing and searched to find her. I didn't live my life pleasing to God when I was with her and those guilty feelings have lingered for many many years. I since have found her and see that she seems to be a dynamic Christian and can only praise Jesus for His work despite my actions. Although, I will never contact her directly, I would like to apologize and pray she forgives me. Sorry, S.D. from S.B."
- Steve
2010-08-07 19:46:48
"Thank you for this article. God has affirmed a decision I made just last night..."
- Robin
2010-08-03 09:10:35
"That was a great story. I'm sure God will use to warn many others."
- Martha
2010-07-07 07:57:17
"Thank you for sharing your story."
- Jennifer
---
Post Your Comment...
---