River of Memories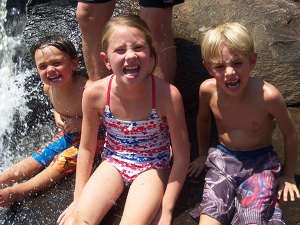 Family traditions are part of the glue that holds life together! My husband, Alan, shared once such childhood tradition with our own children this summer.
Growing up, Alan remembers going to Flat Rock Park in Columbus, Georgia. This was and still is a very cool place to go and hang out with your kids. It's a natural park with big huge rocks everywhere – in the water and out of the water that you can climb on.
Alan remembers the gushing waterfall that he would sit under as a kid. When we traveled to Alabama this summer to visit with his family, he wanted to take us back to this place that held so many fond memories for him.
Once we got there and started walking around, Alan recalled one of the reason's he enjoyed it so much… the challenge of walking on the slippery rocks! Wow! Now that was good information to have as we started our adventure across the rocks with three children.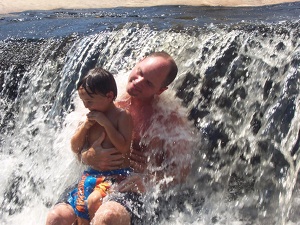 Although my heart raced as we walked or crawled across the rocks, I knew this was a place my kids would never forget. They had a blast! The water was cool and refreshing and the kids could run and play on the dry rocks. And of course my husband had to sit under the waterfall one more time, this time with our three-year-old son, who loved every minute of it.
Alan says even though it's still beautiful, he remembers it being much bigger with a lot more water, and that raging river that he remembers really is nothing more than a small creek.
It's amazing how we see things so differently as a child. Just as Alan can recall special memories of being at Flat Rock, we want to make this a family tradition so our kids can enjoy some of the same memories their daddy enjoyed as a kid.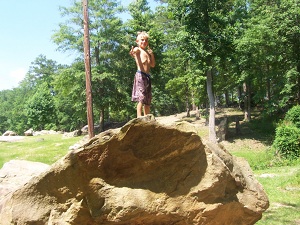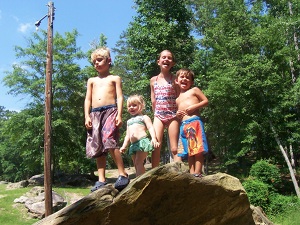 Copyright © 2008-2015 Amy Turner
Read more about the writer: Amy Turner
---
Post Your Comment...
---