God's Good Herbs - Oatstraw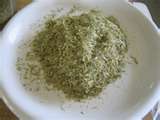 The herb Oatstraw may not be as familiar to most people as the seeds of this pale green grass-like plant, commonly eaten as a breakfast cereal. However, the cut and dried shoots and leaves of this grain are particularly rich in minerals and other nutrients that strengthen and bring balance to many systems of the body. Oatstraw is known as a nourishing, revitalizing, restorative and rejuvenating herb and can be helpful to today's woman in many ways.
Soothing and Strengthening
The abundance of calcium, magnesium and silica in oatstraw make it extremely beneficial for building up and maintaining strong, resilient bones. Supporting the skeletal system with these key minerals is especially valuable in improving bone density and protecting against osteoporosis.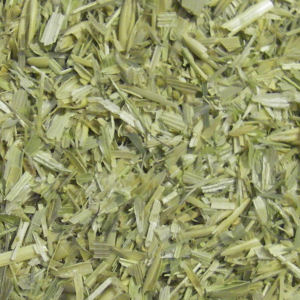 The silica, along with mucilage (a gelatinous substance) in oatstraw is also helpful for relieving joint inflammation.
Oatstraw is classified as a nervine among herbalists and was given as a nerve tonic by doctors in the 1800's to treat nervous exhaustion and debility (a general term for any weak or feeble physical or mental state). It is traditionally used to regenerate the nervous system and alleviate symptoms of stress, anxiety and depression. Since it is high in key nutrients known for supporting the central nervous system (calcium, magnesium, silica, B-complex and zinc), it can promote a state of calmness and mental well-being and is frequently used to treat frayed nerves and mild hysteria associated with an over-stressed nervous system. It also can be helpful to calm a hyperactive child. An infusion (strong brew) of oatstraw tea consumed as a beverage and/or added to a warm relaxing bath is highly recommended for receiving the maximum benefit of this herb's calming effects. This practice can help to promote a restful night's sleep.
Benefits for Heart and Hormones
Another way that oatstraw proves beneficial, especially for women, is balancing the organs of the endocrine system. This helps to regulate blood sugar levels and hormone production. Oatstraw contains plant-based sterol, which is chemically similar to estrogen, progesterone and testosterone. It also contains steroidal saponins, thought to boost libido. Another benefit of oatstraw to women is that it is one of the highest land sources of magnesium. A deficiency in magnesium has been linked with irritability and menstrual disorders.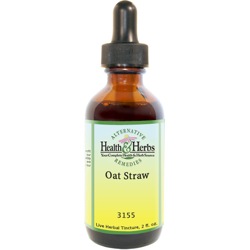 In addition to oats being a cholesterol-lowering food, its nutritive properties also fortifies and improves the health of the heart and circulatory system. Its diuretic (that is, its ability to increase the discharge of urine) properties work to reduce fluid retention and its magnesium content alleviates abnormal heart rhythms and makes blood vessels more elastic. Moreover, it improves the health of the circulatory system by removing cholesterol and toxins from the blood.
Other Types of Benefits
Oatstraw is known as well for its ability to nourish hair, skin and nails. Any type of rash, burn or skin irritation can be soothed and relieved by the active properties in the oat plant, especially the silicon and mucilage content which work to moisturize and cleanse cells.
Oatstraw is also considered to be a detoxifying herb, proven to be beneficial for various gastrointestinal conditions. The crude fiber and sticky plant substances contained in oatstraw improve bowel function by shortening transit time and absorbing toxins.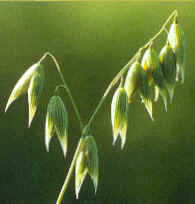 Usage Guidelines and Cautions
The most common and effective way of consuming oatstraw is by drinking it as a tea. The tea is mild and pleasant tasting and can be blended with other herbal teas. For a single cup of tea, pour one cup of boiling water over one tablespoon of the dried herb. Cover and let brew for 10-15 minutes. A suggested amount to drink is one to four cups per day.
It is best to purchase the dried herb and make it yourself rather than use tea bags or capsules, though both of those forms are available for purchase. Tinctures are available and have recommended amounts published on the label. The dried herb can also be sprinkled in small amounts on many dishes (salads, meat dishes, stir fry, vegetables, etc.) to add nutritional value to the foods.
An infusion of oatstraw may be made by pouring boiling water over one ounce of the dried herb in a quart jar and letting it set eight to ten hours. A quart of the infusion may be added to bathwater to soothe skin and calm nerves. To get the full benefit, soak for at least twenty minutes.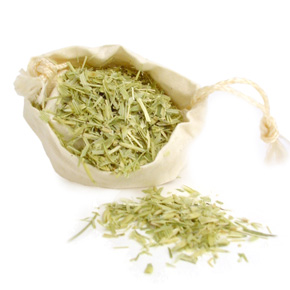 It is recommended that you use oatstraw consistently for at least a month in order to notice its effects. Oatstraw is totally safe for long-term use. It can be used to benefit anyone: men, women (including before, during or after pregnancy, and nursing), children and animals. Oatstraw can be used for pets by simply pouring the tea over their food. It is ideal to use for a sick or aging animal.
The only caution with oatstraw is to avoid using it if you are gluten sensitive. Gluten sensitivity, however, will not be activated by use of oat straw on the skin.
As is the case with most herbs, oatstraw should be stored in a dark, dry, and cool place.
Sources:
Nutritional Herbology, by Mark Pedersen

Pharmacists Guide to Medicinal Herbs, by Arthur Presser

Encyclopedia of Medicinal Plants, by Andrew Chevallier

Natural Healing with Herbs, by Humbart Santillo
http://www.brighthub.com/health/alternative-medicine/articles/42171.aspx
http://ezinearticles.com/?Oatstraw-For-Your-Nerves&id=2733114
http://www.wisegeek.com/what-is-oatstraw.htm
http://www.herbal-supplement-resource.com/oat-straw.html
http://www.suite101.com/article.cfm/menopause/111050/2
http://www.next2eden.com/articles_read.php?id=104
http://ezinearticles.com/?Oatstraw-Tea-For-Osteoporosis&id=2733090
http://www.livingawareness.com/pdf/HealthArticles/Oatstraw-MedicinefromtheHills.pdf
Copyright © 2008-2015 Lucinda Bedogne, CNHP, CNC
Read more about the writer: Lucinda Bedogne, CNHP, CNC
---
Post Your Comment...
---