Tickets for the Show
Tips on Taking Young Children to Performing Arts Events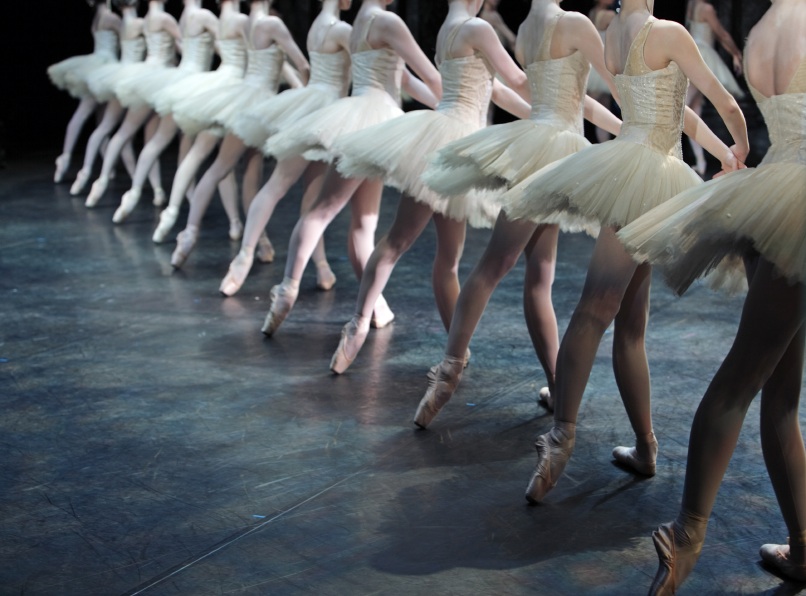 Recently, I attempted a sanity-defying feat---I took my five-year-old and three-year-old daughters to a performance of The Nutcracker by myself. Perhaps you made a trip to a Christmas performance this year with your little ones also. On the other hand, you may avoid the performing arts with your children because of worries about their behavior.

Because my husband and I are so passionate about music and theater, it is important to us to share this passion with our children no matter how young they are. At five and three-years-old, our older daughters are not perfect audience members yet by any means, but they are learning. As long as we maintain reasonable expectations and follow a few helpful tips, we have learned how to make most performances successful events for the whole family.

Make sure your expectations are reasonable. Even the best behaved children with fantastic parents can only sit still for a limited amount of time. How long that may be varies with each child, so start with shorter programs or consider going home during the intermission if your child cannot sit any longer. You want their first experiences of the arts to be a success so they remember how great the performance was rather than how awful it felt to be in trouble constantly during the show.

Discuss what they are going to see ahead of time. In preparation for the Nutcracker, we read books about the ballet, visited web sites with photos from the productions, listened to some of the music and talked about the pictures and scenes we imagine when we hear the songs. Before concerts, I ask my daughters, "What instruments do you think you'll see today?" When we attend a play, I explain the story in advance and describe some of the characters they will see.

Establish the basic rules and make them clear from the beginning. Keep the rules as simple as possible and repeat them often before you head inside for the show. Here are some of ours:
Inside voice: We practice yelling to show off our "outside voices" and whispering to show off our "inside voices" when we're at home. Once during intermission of a play, I was still using my "inside voice" as we walked the halls, which my oldest daughter thought was hilarious!
Bathroom breaks: Try to visit the bathroom before the show starts and explain that the intermission is the time to go to the bathroom again. Unfortunately, you cannot control whether this will work or not, but you will have at least done your best in preventing constant bathroom trips.
Sit in their seats: If you can choose your seats, choose them wisely! Try for seats along the aisle and not too far down front, but that allow your children to have a good view of the stage in order to be engaged in what is going on. Make sure no one tall is obstructing their view.
Dress appropriately: For outdoor concerts, casual dress is fine. When we are attending an indoor event, however, I have my daughters dress in nicer clothes. They need to respect the formality of the event by wearing clothes that are appropriate to the occasion.
Choose the venue: Many community organizations offer free and/or inexpensive shows specifically for families. Check out the website for your town to see what events are showcased on the community calendar.

In our area, we like to attend the summer and fall outdoor concerts at Yorktown. They are held along the water, giving a beautiful view, and since they are outside the girls can dance rather than be confined to auditorium seats. These outdoor concerts are free, so we can attend often! We specifically watch for classical and Big Band jazz/swing concerts because this is music the girls love---it uses a variety of instruments and they can dance in a variety of styles. During the swing concerts, there is even a dance floor available during the concert. http://www.yorkcounty.gov/tourism/09-event.htm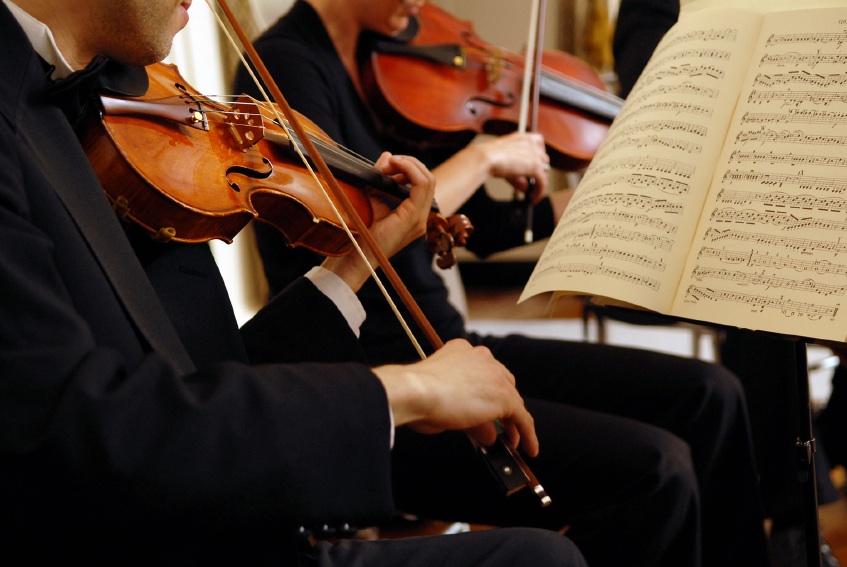 One of the best events of the summer is the Virginia Symphony Orchestra's free outdoor concert. They perform free shows at a variety of locations throughout the summer. It is a great opportunity for kids to hear and learn to love classical music by watching a quality orchestra in a casual atmosphere. http://www.virginiasymphony.org/
Another opportunity in our area during the summer is the Missoula Children's Theater. This week-long drama camp allows kids to audition, rehearse, and perform a kids' production all in one week. The shows are open to the public, are inexpensive, and are written for children. Even though my daughters are still too young to attend the drama camps, they loved attending the performance! Missoula runs these theater camps in all 50 states and in about 1300 communities, so there may be a group near you this summer. http://www.mctinc.org/tour
Attend the high school band and/or choral concerts and drama productions. Many families attend these shows, so they are a kid-friendly environment, the performances are free, and your children will hear some good music or see a play and have another chance to learn how to sit in auditorium seats and focus on the stage.


Pack a bag. We have "quiet" activity bags that we keep packed with coloring pages, a doll, stickers, a book, and other activities to keep little hands busy without being too loud. We only bring these bags out during special events, so the activities remain fresh and interesting to them. My daughters can usually sit through an entire concert in an auditorium as long as I allow them to color quietly in their seats.
Talk to them about the performance afterwards. The best part of attending performances with your children is hearing their thoughts about the show afterwards. I learned that my three-year-old's favorite instrument is the xylophone! I have heard impersonations of trumpets, descriptions of what pictures or scenarios the music reminded them of, and concern for the feelings of the characters on stage---all from girls under five years old. You may be amazed at how much your children think about what they hear and see.
Your Turn:

Teaching young children how to appreciate the arts and how to behave during performances takes effort. You will experience both successes and failures, but, for me, the ultimate goals of sharing my passion with the arts and teaching my daughters to love beauty, value creativity, and express thoughts about life are worth the time I invest in teaching them how to be audience members.

After all, part of God's nature as the Creator of the universe is His love of aesthetics. His designs are breathtakingly beautiful and by teaching our children to appreciate beauty and creativity, we are also teaching them a wonderful part of God's character and personality.
Copyright © 2008-2015 Heather King
Read more about the writer: Heather King
---
Post Your Comment...
---