Liquid Glass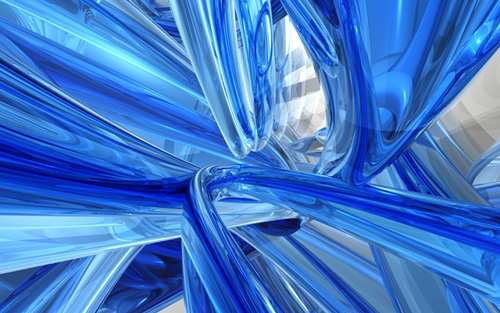 A few years ago, I had a dream that sort of...haunted me. Not because it was overtly frightening or filled with scary specters and creepy things, but because it confused me.
And, worthy of noting and blindingly obvious to all who know me, anything that renders me absolutely, positively speechless deserves…no, demands further review. And maybe a thorough FBI Investigation.

The River


I was standing at the edge of what I recognized as The York River, right on the shores of Historical Yorktown. I couldn't tell if I was actually on the beach or in the water. I seemed to be hovering, maybe, but not concerned about my footing at the moment. I was looking southeast, out over the York, into the Chesapeake Bay, and onward to the Atlantic Ocean. Everything was colored in blues and greens. And I mean, not your standard blues and greens. But, colors with descriptive names like "Aquamarine," "Turquoise-on-the-Caribbean,""Cerulean Sapphire," and, oh..."Jamaica Bay." I was aware of a presence to my left: in my periphery, floating, dressed in white.
I'm thinking…its Jesus. Of course! (Literally, in my dream, I am formulating this thought.) The only clear thing in this "vision" was the River. It was a breath-taking, beautiful green and blue quartzy, massive, rolling thing. In the center of it was another river: this one moving faster than the main one, and twisting through it; casting off bright amber sparks and flames. In my dream-mind, I knew this was a powerful current within the river itself. A voice said to me, "Are you in the current?" I looked up and tried to focus on everything around me, the River being the ONLY thing that was crystal clear. "But," I said, "I can't describe it." It was then that I woke up.

THREE years would pass by before I finally had to admit that the one thing that bothered me about the dream was that I had no adequate words to describe what I had seen. I felt in my heart, and in my spirit, that it meant something. I didn't know what that was either. That figures. When I would relate this dream to others, I would hit a verbal snag only when describing the water. It reminded me of something.
"Meanwhile, back at the ranch…"
This past Christmas, we were at our friends Dan and Mary Jo's house for a Christmas party. They had some glass-blowing projects that their son, Ethan had made recently in college. I was looking at them and remarking to a friend how interestingly the colors had all swirled together and been captured inside the glass: almost frozen in time, in one beautiful moment. I put a pin in that overly-poetic thought and waited for the next part of the sentence.

Only a few hours later, I was mindlessly flipping through channels and came across a series about "Lost Arts." Tonight's feature: Glass-blowers. Hnh! I had seen it done before, but as I was watching them turn that hot melted glass bubble mixture over and over again, the words suddenly came to me. I muttered, "Liquid glass," out loud without really thinking. Suddenly, I remembered my dream! Like the colors and ethereal patterns captured on Ethan's glass creations, it hit me all at once. It struck me that was a more-than-apt description of the River I saw but was not able to describe in full: liquid glass.
I was so thrilled to finally have a description that I wasn't concerned about "what it all meant." The very fact that God thinks enough of me that He would continue to reveal layer after layer of Who He is to me is humbling and wonderful at the same time. Wow.

While you were sleeping

I do know that God can speak to us in and through our dreams. One of the many accounts of this kind of divine revelation is beautifully chronicled in Daniel 2: "During the night the mystery was revealed (emphasis mine) to Daniel in a vision. Then Daniel praised the God of heaven and said: 'Praise be to the name of God forever and ever; wisdom and power are His. He changes times and seasons; He sets up kings and deposes them. He gives wisdom to the wise and knowledge to the discerning. He reveals deep and hidden things; He knows what lies in darkness, and light dwells with Him…' " (Daniel 2: 19-22, NIV.)
God is so marvelously complex. I believe that my Father in Heaven will continue to unveil even more mysteries of this one, singular vision. In His due and perfect timing.
Copyright © 2008-2015 Jodi Crago
Read more about the writer: Jodi Crago
---
Reader Comments...
2010-04-03 14:50:35
"I love this. It is so amazing how God reveals things to us just when we need it. I cannot wait to hear what else He has to tell you about this dream. "
- Jeana
2010-04-03 10:12:36
"Jody, loved your article. Thanks for reminding us that God does speak to us even while we are sleeping!!"
- Linda
---
Post Your Comment...
---