Is "Christian Lawyer" an Oxymoron?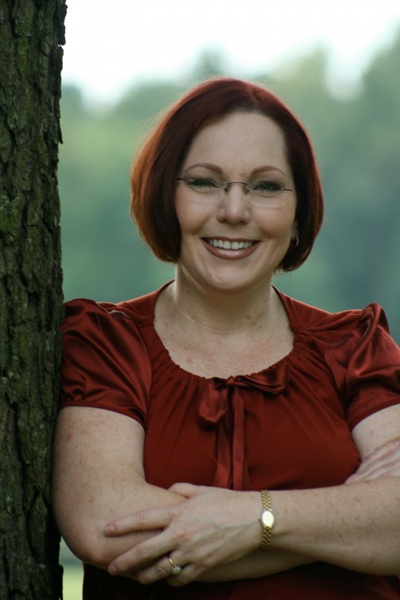 This month marks the one year anniversary of my law practice, K. Bailey Law, PC. It is exciting to see all that has transpired over the past year, and to reflect on all that the Lord has done.
It seems like only yesterday that I signed up my first real-live paying client! Now my caseload is around 150 cases!
My thoughts naturally go back to friends and family who have prayed me through the past year. People like my colleagues and former law professors who have generously offered their expertise and answers to my never-ending questions. My thoughts and thanks also linger on professors, mentors, and former classmates who send me referrals. And of course I couldn't have made it through the past year without the assistance of court personnel who have helped me as I've learned my way around the processes and procedures.
But there are some recurring questions that I've heard time and again over the past year too. Quite frankly, when people learn that I'm a Christian lawyer I often hear comments along the line of "isn't that an oxymoron?" Especially when people learn that I often serve as a criminal defense attorney. Unfortunately that mentality is something that is understandable considering the despicable things we all hear about lawyers and the way we perceive guilty people escaping punishment on a technicality. But as a Christian who happens to be a lawyer, as opposed to a lawyer who happens to be a Christian, that is disheartening when we really reflect on who Jesus is: he is our advocate before the Father. Why? Because we are guilty!
Scripture tells us that it's not the healthy, but the sick who need a doctor. As we read in the following passage from Matthew 9:9-13
As Jesus went on from there, He saw a man named Matthew sitting at the tax collector's booth. "Follow me," He told him, and Matthew got up and followed him. While Jesus was having dinner at Matthew's house, many tax collectors and "sinners" came and ate with him and his disciples. When the Pharisees saw this, they asked his disciples, "Why does your teacher eat with tax collectors and 'sinners'?" On hearing this, Jesus said, "It is not the healthy who need a doctor, but the sick. But go and learn what this means: 'I desire mercy, not sacrifice.' For I have not come to call the righteous, but sinners."
When people ask me "How can you defend criminals?" I simply reflect on my own depravity. I know that I could never stand before a Holy God because of my sin which separates me. His holiness cannot tolerate the darkness of human sin. My sin. But thankfully I have an advocate before the Father in the person of Jesus. He sacrificially took the weight of my sin upon Himself. Though He was innocent, He died for me. For my sin. When I defend a client in a criminal matter, even if I lose, it is not me who gets sentenced, but the client. How contrary to my Savior who, though innocent, takes my punishment on Himself. It is truly remarkable.
In the American system of justice, if your liberty is at stake you have the right to representation by an attorney. Even if you cannot pay for it yourself, one will be provided because that's how much we value our freedom. I frequently represent indigent criminal defendants, some of whom are guilty. As a defense attorney, sometimes you know that no matter how hard you fight and advocate, your client will not be going home that night. Instead he or she will be going to jail.
Then what? How can I make a difference in that person's life? The Lord Jesus provides the perfect example of how we all can make a difference in others' lives. As demonstrated in the way in which Jesus ate with "sinners and tax collectors," we too can make a difference in the lives of those whom we touch on a daily basis. The Lord has shown me this over and over when it comes to how I treat my clients, regardless of who they are or how much they can afford to pay me. God is not a respecter of persons, and we shouldn't be either.
I've witnessed time and again how the simple act of kindness, respect and human dignity make a person stand taller, even when being taken into custody. It's a simple act really, addressing someone with a title of respect, like "Mr. Smith" rather than "Joe" or "the defendant." Or looking a person in the eye when they are speaking. Or returning their phone calls. Or standing next to them in court, rather than trying to be as far away from the individual who is in dire need of a bath. These simple acts--kindness that I've learned from Jesus' example, are often the most important part of my job as a lawyer, because everyone deserves a little human dignity. Of course I do my very best to zealously represent my client, but at the end of the day it's the simple act of kindness that seems to make the biggest impact on people's lives.
Copyright © 2008-2015 Kerriél Bailey, Esq.
Read more about the writer: Kerriél Bailey, Esq.
---
Post Your Comment...
---