Tough Love Parenting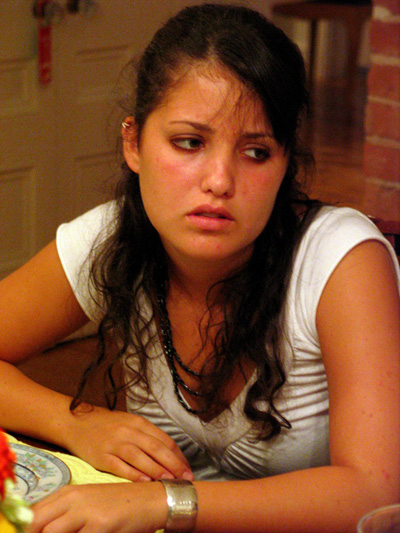 Most parents long to be loved and even liked by our kids. We want our kids to be proud of us and to consider us a great mom. Unfortunately, if we make discipline decisions based on whether or not our kids will like us, we're missing out on the role God has called us to have.
God wants us to train our children up in the way of the Lord , as it says in Proverbs 22:6: "Train a child in the way he should go, and when he is old he will not turn from it. (NIV). In order to train up our children, we can't always be their best friends. Instead, we sometimes need to discipline—for their own benefit. God holds us accountable to this responsibility. If He asks why we didn't love our children enough to discipline them, we can't give the excuses that we didn't want our kids to be mad at us or that we wanted to be their friend.
My husband and I experienced this with my stepdaughter, Jennifer, when she was growing up. When she brought home her semester report card, she had a D in her math class. Before sitting down with Jennifer, her father and I talked together about how to handle her grade. I told him that I had a hard time with math in school and I had no help from my parents or school administrators. I felt so stupid and lost. Still, we felt that a D was not acceptable.
Together, we talked over the problem with Jennifer. We knew that her boyfriend's senior prom was coming up and that her next report card was due just before the big event. We told her that she had until then to get that grade up to at least a C. We offered to pay for a tutor if the school didn't have one and we told Jennifer to ask the teacher for some extra credit homework. Also, we reminded her to ask the teacher for help and ask questions in class when she didn't understand the problems. The last thing we told her was if she did all the things we asked of her and the report card still came back with a D on it, as long as her teacher writes on her report card that she did all we asked and she still just isn't getting it, she would get to go to the prom.
Unfortunately, she still got a D in math on the next report card. We had already bought her a dress for the prom with shoes to match. I asked if she had a note from her teacher saying she had done all we had asked and she answered, "No." I was crushed. I had given Jennifer an out if she did everything we asked of her and she did nothing. I know that in God's Word, He says "Simply let your 'Yes' be 'Yes,' and your 'No,' 'No'; anything beyond this comes from the evil one" (Matthew 5:37, NIV).
Even though I knew I had to show some tough love, I didn't want her to hate me for enforcing our rule. I went to see my counselor so I could discuss what I was feeling. After explaining what we had talked about with Jennifer and the outcome with her grades, my counselor said, "Well Jo, it looks to me like you want Jennifer to go to the prom more then she wants to go and you have been more than fair. You knew what to do before you even got here." She was right; I just wanted confirmation that I was doing the right thing
I really felt sorry for Jennifer's boyfriend, he had ordered a limousine and he was valedictorian of his high school. However, my "yes" had to be yes and my "no," no.
The counselor said that my daughter would learn a valuable lesson--that her father and I meant what we said and that she could count on us to keep our word. Also, one day, when she has children herself, she will understand how tough this decision was for us.
A time will come for all of us to be held accountable for what we teach our children and although some of you may feel uncomfortable with tough love, I believe that we are responsible to God for training up the children He has blessed us with and sometimes that requires tough love and discipline.
Copyright © 2008-2015 Jo Treinen
Read more about the writer: Jo Treinen
---
Post Your Comment...
---