Grandma's Special Name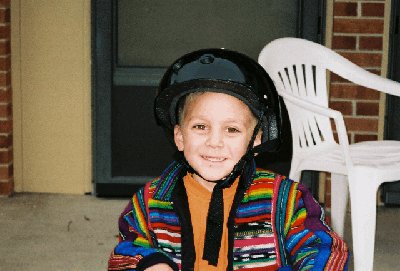 I told my daughter that when Caitlin, my first grandchild, came into this world, I didn't want to be called "Grandma." I wanted to be called something a little more fun and less "elderly." However, I didn't have a say so in the matter when Caitlin started to call me Gamma.
When my grandson Mykle came along and started to talk, he would call me "Babe-babe." He had picked that up from hearing his mom and dad call each other Babe. I was in seventh Heaven. I had a special endearing name. He must have called me that for at least one year.
One day Mykle was riding with me in the car and he started to ask me questions. Mykle was about three years old. Out of his mouth came the words… "Grandma! Are we going to Momma's house?" When I realized the change in his reference to me--I was crushed. I said, "No, but why did you call me Grandma? You usually call me Babe-Babe."
He didn't say anything back, he just looked out the window. After about 30 seconds, he said again, "Grandma?… I'm thirsty." I replied with, "No Mykle, you call me Babe-Babe!" Mykle looked at me and pointed to himself. He said, "I da Babe-Babe and you da grandma!"
It was so final that I knew I was not going to hear the words "Babe-Babe" again. This little guy had put his Grandma in her place.
I have since come to like the name "Grandma;" it comes with a lot of love, hugs, kisses and special moments. But I will also smile, when I fondly remember my special name.
Copyright © 2008-2015 Jo Treinen
Read more about the writer: Jo Treinen
---
Post Your Comment...
---