Nurturing - Part 2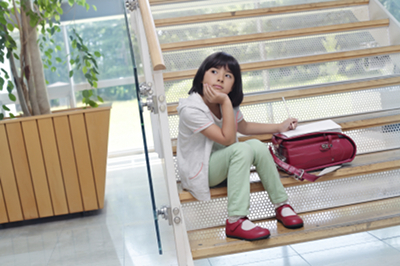 Nurturing can be used as a verb. What does nurturing mean? Let's look at Noah Webster's 1828 Dictionary: verb: to feed, to nourish, 2. To educate; to bring or train up.
What does it mean to educate, bring up, or train up? What information is used to educate? Who needs to be nurtured? When does nurturing begin? Why does one need to nurture or train another?
Implicit to this meaning is that there is an impartation to and care for the next generation. Scripture commands the older generation (adults/parents) to teach the next generation.
Deuteronomy 6:5-7 states: You shall love the Lord your God with all your heart, with all your soul, and with all your strength. And these words which I command you today shall be in your heart. You shall teach them diligently to your children, and shall talk to them when you sit in your house, when you walk by the way, when you lie down, and when you rise up.
Summarizing these passages provides us with guidelines:
The adult generation is to instruct the younger generation.
The adult generation is to instruct the younger generation throughout the day, as opportunities arise.
This instruction is intentional.
The teaching is continual
The information is found in God's Word
Whether your child is homeschooled or attends public or parochial school, you are imparting values to the child, whether you are aware of it or not. For example, if you instill the habit of proper hygiene, the child will usually adopt the habit and continue with the habit throughout his lifetime and then share it with the next generation. Likewise, negative habits can be instilled, such as when a parent tells the child to tell the telephone caller that the parent is not home. This practice undermines any teaching the parent might want to impart concerning truthfulness. This is why intentionality is so important; the parent must remember that he or she is modeling behavior that children will likely emulate. Other issues such as
Cleaning the room
Shutting off light switches when leaving the room
Eating breakfast/eating a well-balanced meal
Daily reading the Scriptures
Preparing for the next day's activities the night before
How to share with others
How to be thankful
When to go to sleep and how to get to sleep
How to study
Believing that education is important
Education is fun and interesting
How to think of others first- develop compassion
Participating in sports and music
Having manners
How to answer the telephone properly
How to behave in public
Having patriotism
How to treat brothers and sisters
This list is not exhaustive, but it reveals many of the details and information the adult generation can share to nurture the next generation.
As adults, we want to honor God. To do this as parents, we need to focus on and nurture the next generation by instilling timeless, Scriptural values that they, in turn, will impart to the next generation.
Copyright © 2008-2015 Patricia Stevens
Read more about the writer: Patricia Stevens
---
Post Your Comment...
---